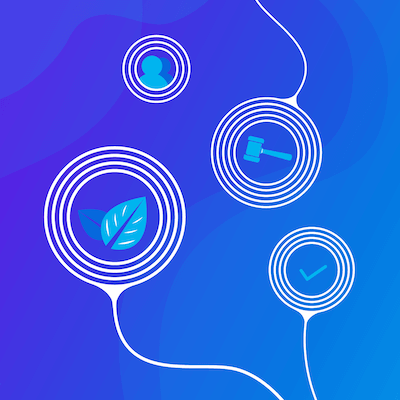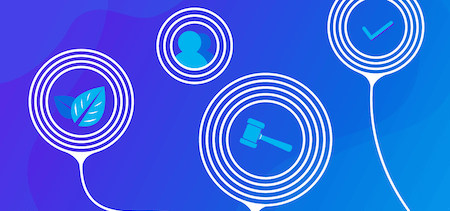 XM Solution Guided Program
Environmental, Social & Governance (ESG) Solution
Qualtrics has created a solution that enables leaders to gather the perspectives of stakeholders and make data-driven decisions on how to achieve their ESG objectives while also improving their employees', customers', and brand's experiences.
Core Experience
Employee Experience
COST
Included with License
Methodology
Qualtrics Product Science
When it comes to discussing and analyzing sustainability you will often hear the term ESG, which stands for environmental, social & governance. ESG is a broad set of factors used to assess a company's financial viability and sustainability. Stakeholders and investors use the ESG framework to understand the following:
Environmental
How much does the business care for the environment around it? This includes efforts to become net-zero, use of clean energy, limiting waste, etc.
Social
How well do they support their workforce and wider community? This includes equal and fair treatment, job security, safety, social responsibility and impact.
Governance
How well run is the company? This includes having a clear mission and embedding that mission internally and externally in everyday business practices.
As we move more further into the sustainability era we are seeing more organizations defining success as not just about meeting their financial goals, but also by closing the gap on ESG targets and aspirations.


Ready to take it a step further?
The Qualtrics EX ESG solution enables organizations to investigate employee perceptions of performance in relation to key ESG factors.
Learn how your employees perceive the organization's performance in key ESG areas.
Determine what is most important to your employees and learn how ESG performance affects the employee experience.
Determine key focus areas for improvement.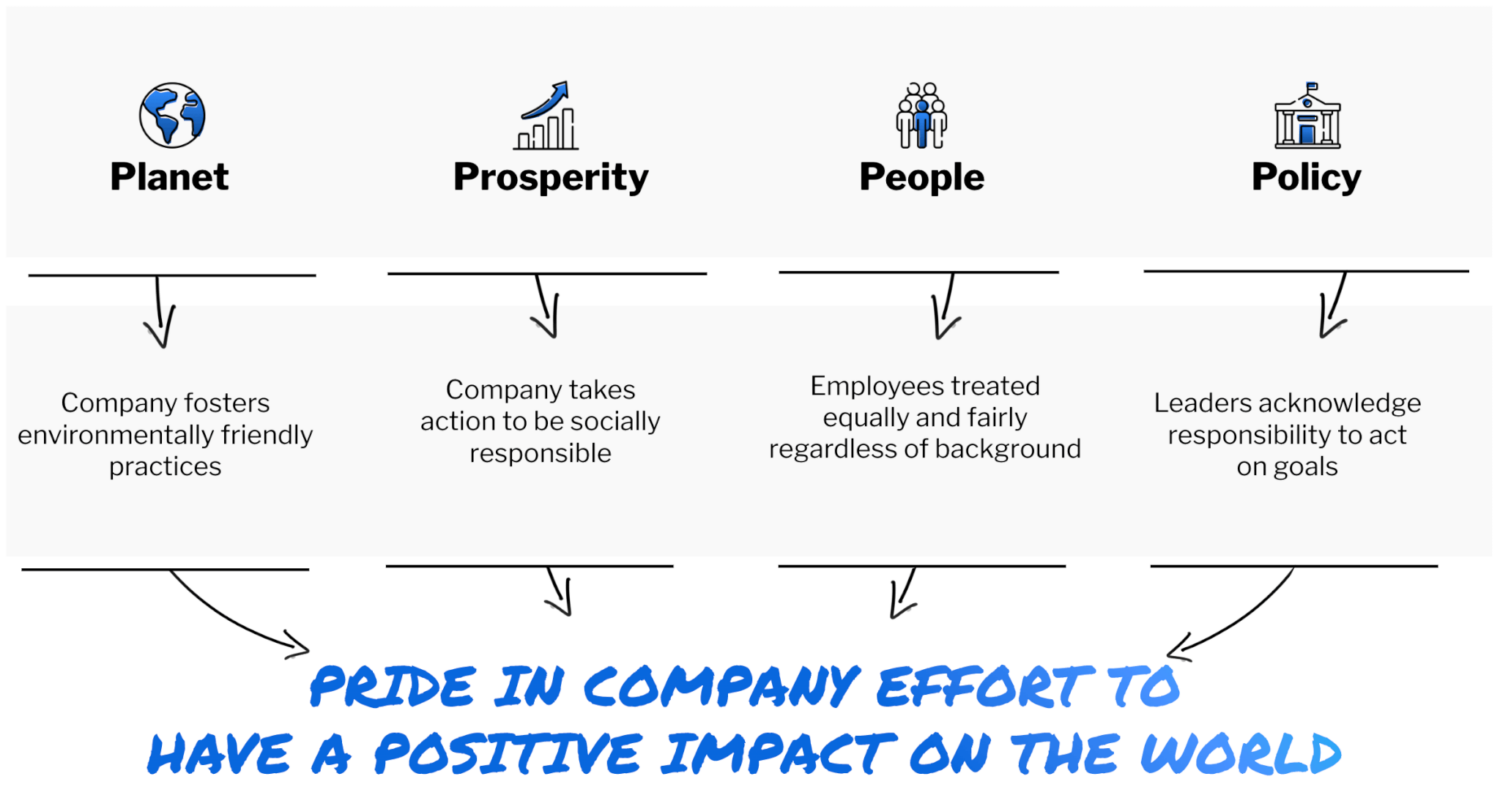 Outcomes Delivered
Gain access to the tested and validated EX ESG model. The EX solution provides a framework of key ESG factors known to impact the employee experience.
Gather feedback and understand how best to engage employees in the organizations ESG efforts.
Use the Qualtrics dashboard to understand employee perceptions and determine what is most important to employees so that actions have the greatest impact.
Category Tags
What You Get
Gain access to expert-created surveys based on the Qualtrics validated ESG framework to better understand your employees' perceptions of your performance against key ESG targets.
EXPERT BUILT SURVEYS
Combine Qualtrics' validated approach with our powerful experience management platform to determine the impact of ESG efforts, which will allow you to put the employee experience and positive change at the center of your business.
LIVE DASHBOARDS WITH PERSONALIZED VIEWS
Analyze ESG EX data in real time, and segment by employee group and demographics to understand differences in experience across the organization.
UNDERSTAND HOW THE EMPLOYEE EXPERIENCE IMPACTS THE CUSTOMER & BRAND EXPERIENCE
Bring together the perceptions of your key stakeholders in one place, and understand how your employees' experiences can impact customer and brand experiences.
Solution Details
The Qualtrics EX ESG solution will be made available to all customers with an Engagement and/or add-on license.
This solution is accompanied by the following assets:
Program Design Guide: Outline of the full program methodology
Communication Guide: Communication best practice for each stage of the program
Dashboard Design Guide: A dashboard template demonstrating the best way to present the result
Action Planning Guide: Advice on how to best connect survey results with next steps and action
Customers can use the assets to get started with their EX ESG programs right away. Customers can build their programs independently using the expert content or with implementation assistance.
Languages
English
Category Tags
Not a Qualtrics XM Customer?
Qualtrics Experience Management Platform™ is used by the world's most iconic brands to
optimize the four core experiences of business.