QUALTRICS SOFTWARE
Medewerkerstevredenheidsonderzoek
---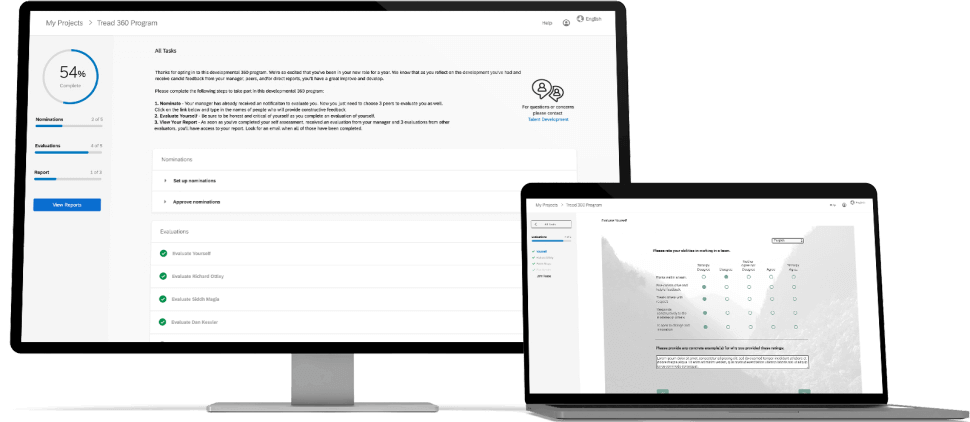 Probeer vandaag nog Qualtrics' medewerkerstevredenheidsonderzoek software
11k+ van 's werelds beste merken gebruiken Qualtrics
---

Medewerkerstevredenheidsonderzoek
Luister continu en verbeter ervaringen voor elke werknemer
Of het nu op kantoor, op de werkplek of op afstand is, hoor elke stem in uw organisatie met een online platform die ervoor zorgt dat u actie kunt ondernemen wanneer en waar dat het meest van belang is. Qualtrics biedt U een online platform om de unieke ervaringen van uw medewerkers te begrijpen.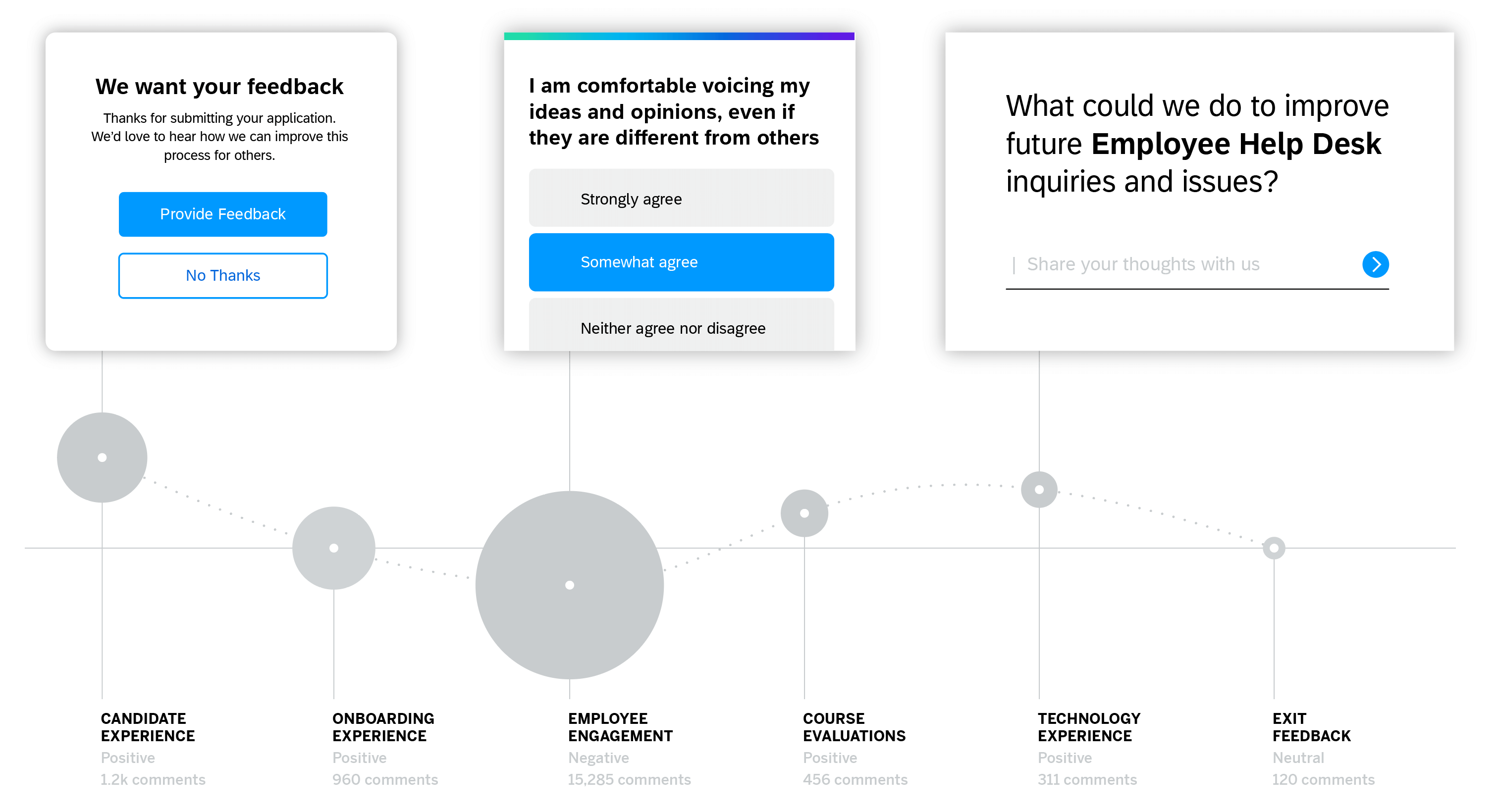 Voorspellende Analytics
Los problemen op voordat ze deel gaan uitmaken van uw bedrijfscultuur
Neem actie met geavanceerde statistische en menselijke taalhulpmiddelen die automatisch uw ervaring en operationele gegevens 24/7 modelleren om belangrijke gebieden aan de oppervlakte te brengen waarop u zich kunt concentreren.
AI-gedreven analytics en IO-psychologie gebaseerde beslissingstools voorzien managers, bedrijfsleiders, operations en IT-teams van de tools die ze nodig hebben om zowel de frontlinie-actie als de strategische transformatie te sturen.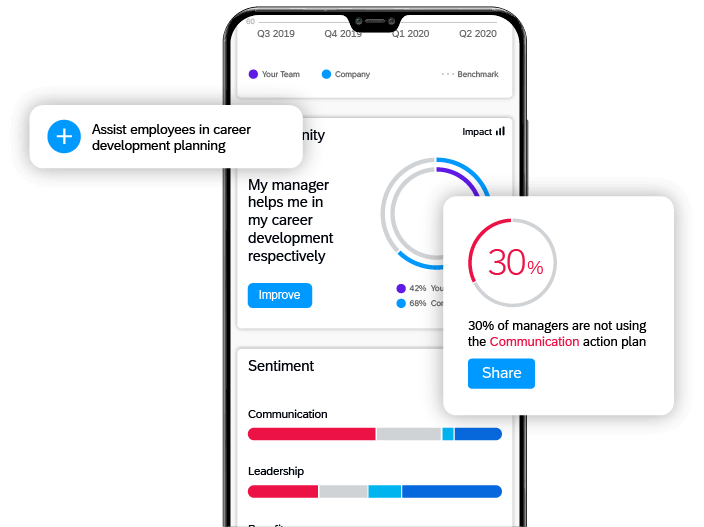 Geautomatiseerde Acties
Ga verder dan de meting. Stuur verbetering.
Van begeleide actieplannen voor managers tot realtime geautomatiseerde workflows met behulp van app-integraties, geen enkele ervaring wordt verwaarloosd.
Automatiseer acties voor frontlijn managers in real-time met feedback-to-action lussen voor elke medewerker. EmployeeXM integreert naadloos met toonaangevende HR-technologieen, inclusief talentontwikkelingstools, oplossingen voor het traceren van sollicitanten en ticketingtools.