Video feedback analysis
Hear the human stories
behind the data
Whether it's mobile, laptop or desktop , let your audience tell you exactly how they feel — wherever and whenever they want to — with video feedback. Then, plug those insights into everything you do.
Automatically transcribe and analyse video responses using Text iQ — a cutting-edge, AI-powered text analytics platform that helps to uncover trends, sentiment and more
Filter and clip videos to create your own highlight reels using an intuitive, built-in video editor, and then share them with stakeholders to bring findings to life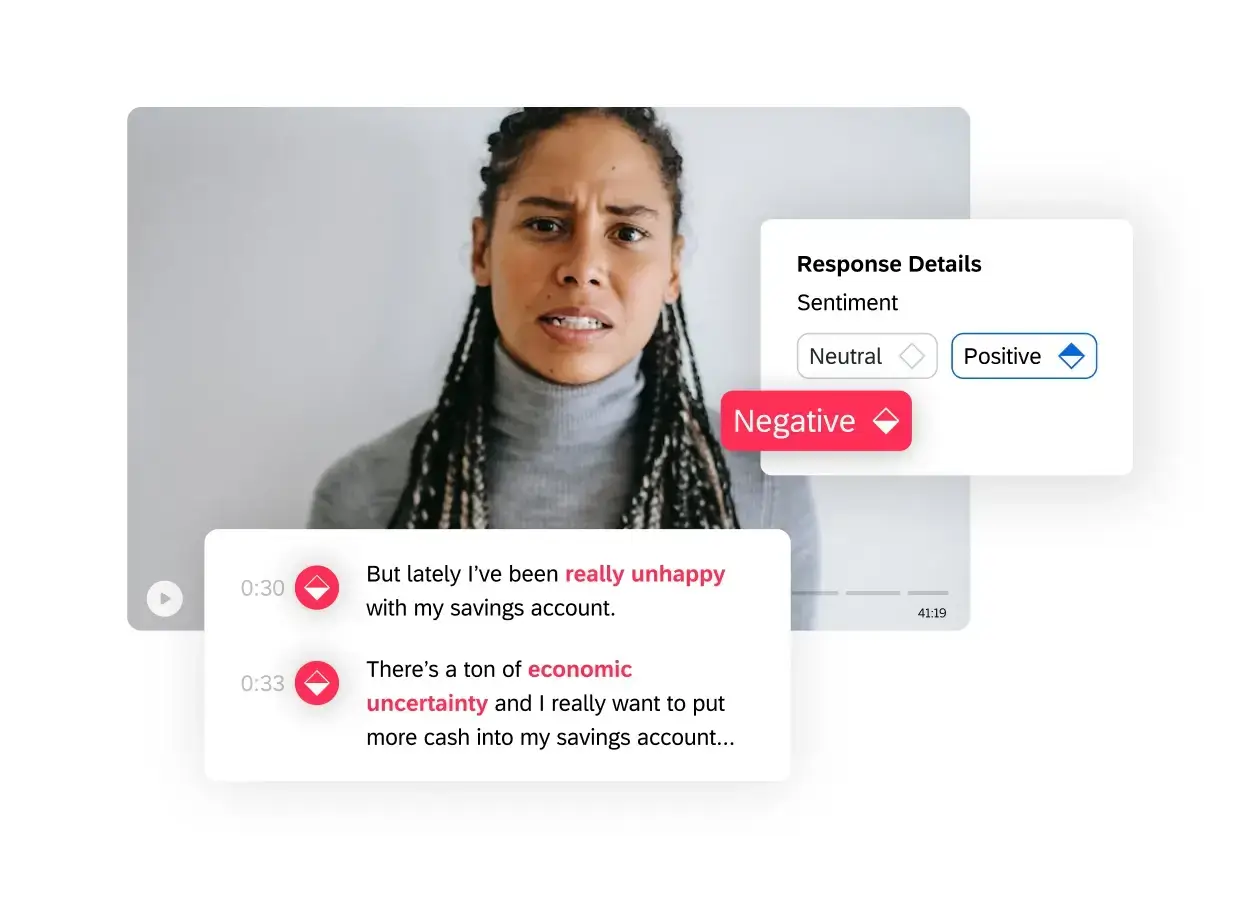 QUALITATIVE INSIGHTS AT SCALE
Discover how your
respondents really feel
From the words respondents use to how they convey emotion, delve deeper into the qualitative feedback you receive and glean more meaningful, actionable data for your organisation.
Access best-in-class machine learning and natural language processing to analyse videos, tag content based on topic, and determine how people truly feel based on what they say
Automatically translate videos into your languages of choice, not only making them easy for everyone to use, but also ensuring you can scale feedback across the organisation
Benefit from a seamless integration with ChatGPT, so you can surface deeper insights from every video with less time and effort required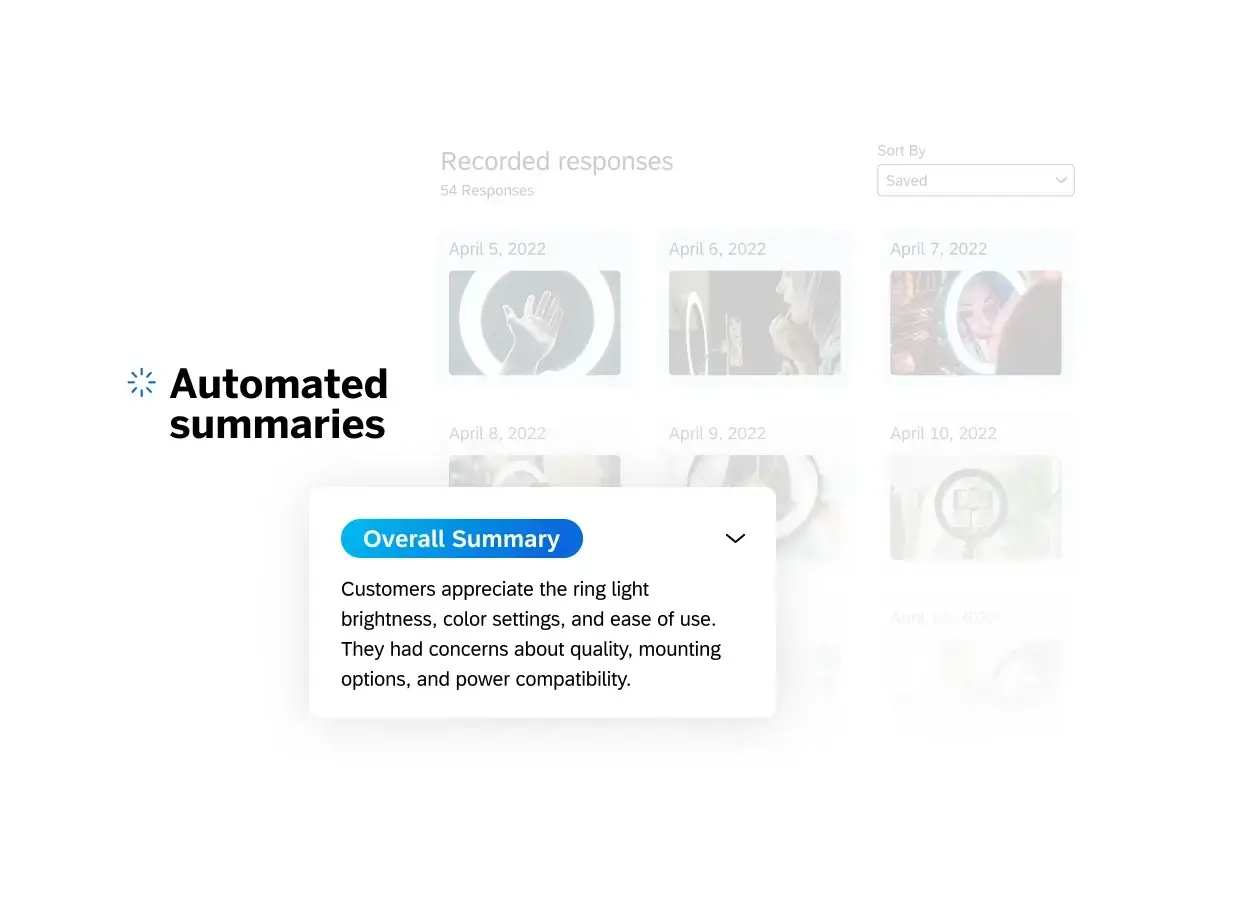 eBook_
Qualitative research
design handbook
In qualitative research, you're seeking to understand the feelings and perceptions behind the number — the why behind the what. But to do qualitative research well, it's important to understand the fundamentals and how best to apply qualitative techniques at every stage of the process. This handbook outlines the basics of great qualitative research design, providing you with a clear and concise resource on everything from concept to delivery.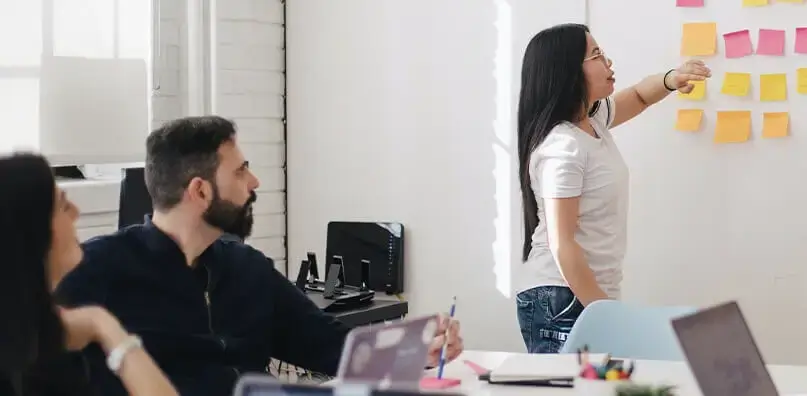 EFFICIENT RESEARCH
Go deeper with in-depth interviews
Extract high-quality, actionable insights at scale from your video interviews. Just upload them directly to our platform and let the video editor and analysis do the rest.
Transcribe and analyse video responses for both topics and sentiment, whether people are excited, angry, frustrated or otherwise, to get more authentic findings
Leverage robust analysis that can identify and capture insights from up to 10 unique speakers per video interview, helping streamline your efforts and reduce admin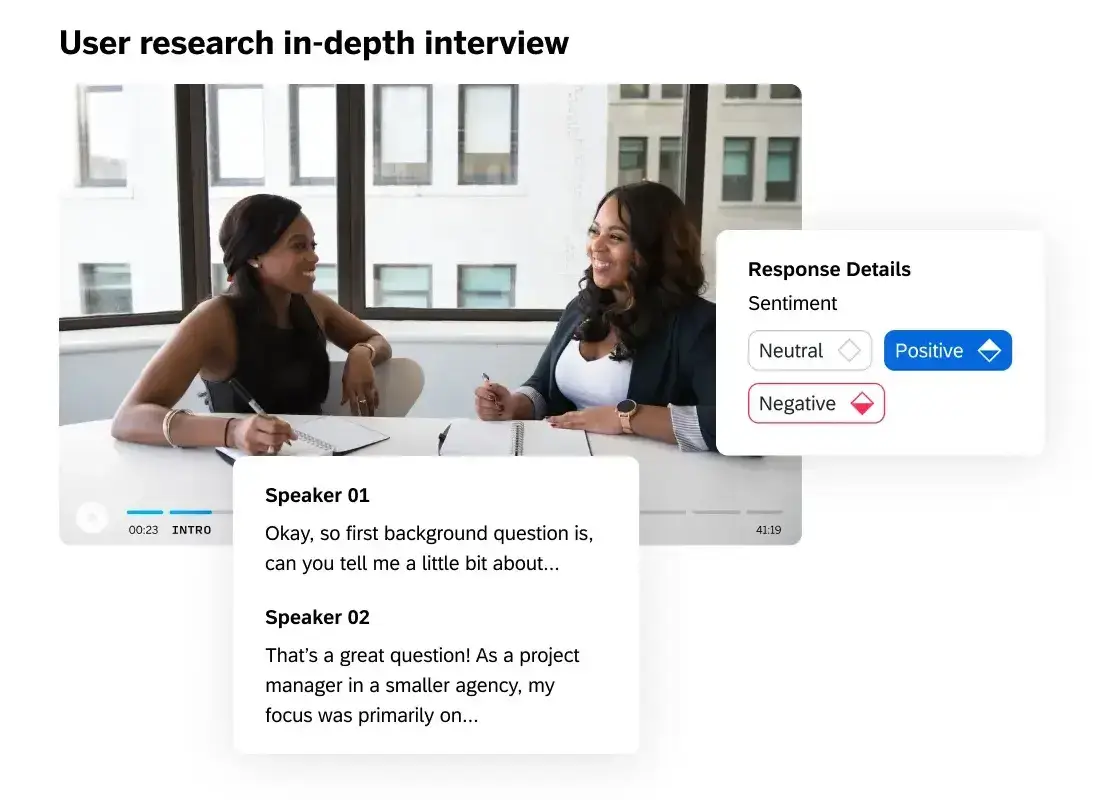 See how Qualtrics combines qualitative and quanitative research
More about qualitative & quantitative research
Qualitative research
empowers research and insights teams to provide context-rich storytelling in their data by enabling respondents to share their perspective through the medium of recorded video and/or audio. This provides all stakeholders the opportunity to better understand the human behind the data points.
Organisations typically use mixed method research tools and qualitative research analytics software to glean deeper insights from their findings once gathered. These tools enable them to input data from a range of sources — interviews, focus groups, surveys, customer feedback, tickets and more.
The development of digital qualitative research solutions allows any team across an organisation (research, consumer insights, product, HR, Operations, and more) to conduct video feedback research exclusively in the XM platform.

Starting with a new point-and-click question type, any survey can now allow respondents to easily record a video response from any video-enabled device (desktop or mobile). These responses are automatically transcribed and analysed to display topic and sentiment analysis. To make data stories more compelling, the new video editor capabilities allows teams to create clips of the most impactful insights. Those clips can be compiled in highlight reels to land powerful research narratives within any dashboard.

This user-friendly interface makes it easier than ever for organisations to carry out qualitative data analysis on our qualitative research platform, as well as use the findings to support business goals.


Many research teams will choose to run both quantitative and qualitative research studies on the same project. While quantitative research provides quantifiable data (as the name suggests), qualitative research adds human emotion and empathy to create a richer, more contextualised insights story.

For example, combining quantitative methods like surveys with interviews and focus groups to further validate findings and provide a more representative picture.

Researchers might also consider using open-ended questions within customer feedback surveys to probe much deeper into a respondent's answers. This increases the likelihood of the respondent sharing valuable information that they might not have otherwise.

So when it comes to analysing qualitative and quantitative data, they have a more holistic view.

Often senior leadership in organisations appreciate hearing directly from the actual voice of customers, and non-customers, to get a better understanding of their business.