Qualtrics X4 App | FAQs
Attendee Login Issues and How to Solve Them
'I don't know my password'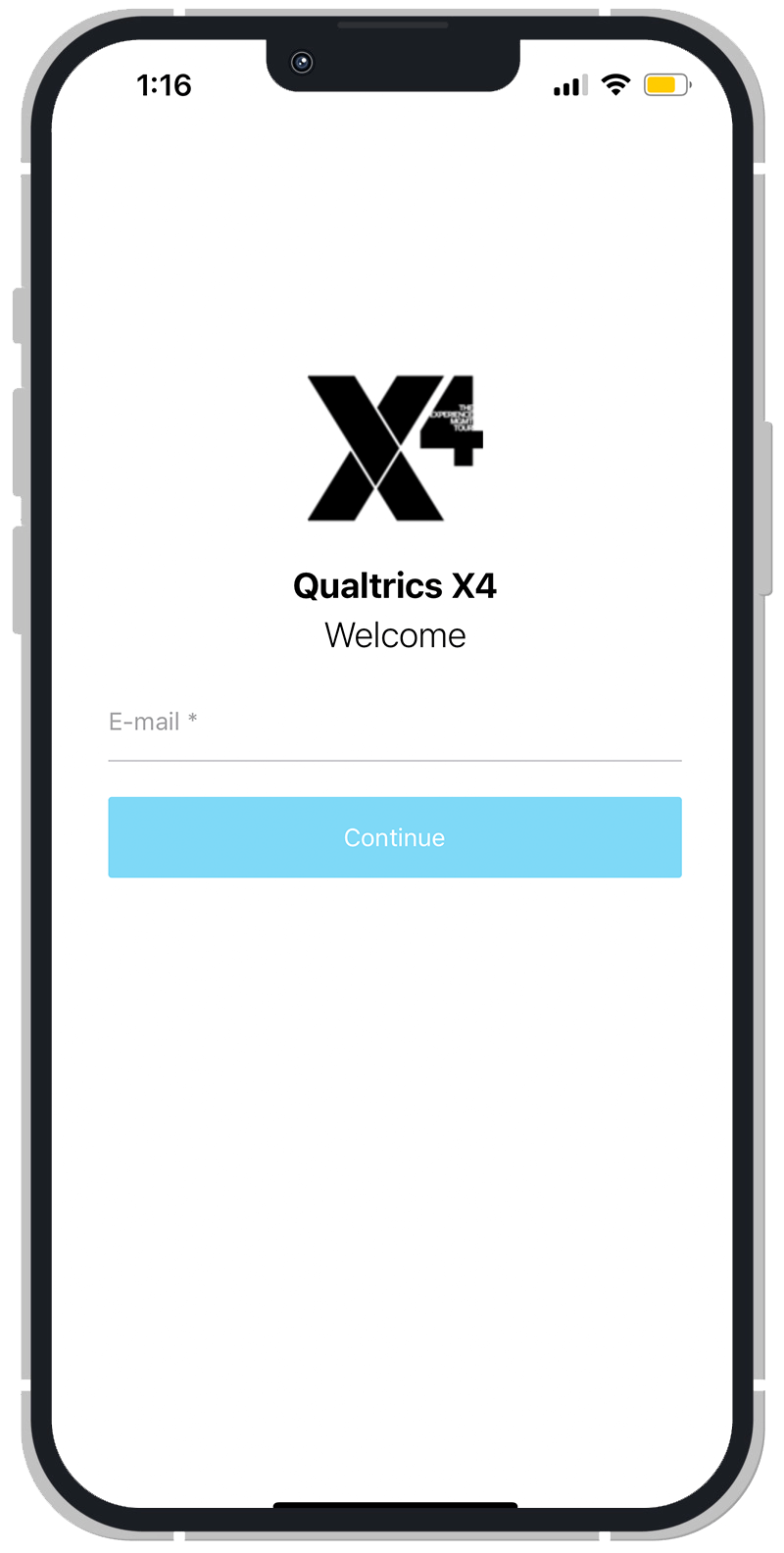 When opening our X4 App, an attendee will see our home page and email to input in order to access the app.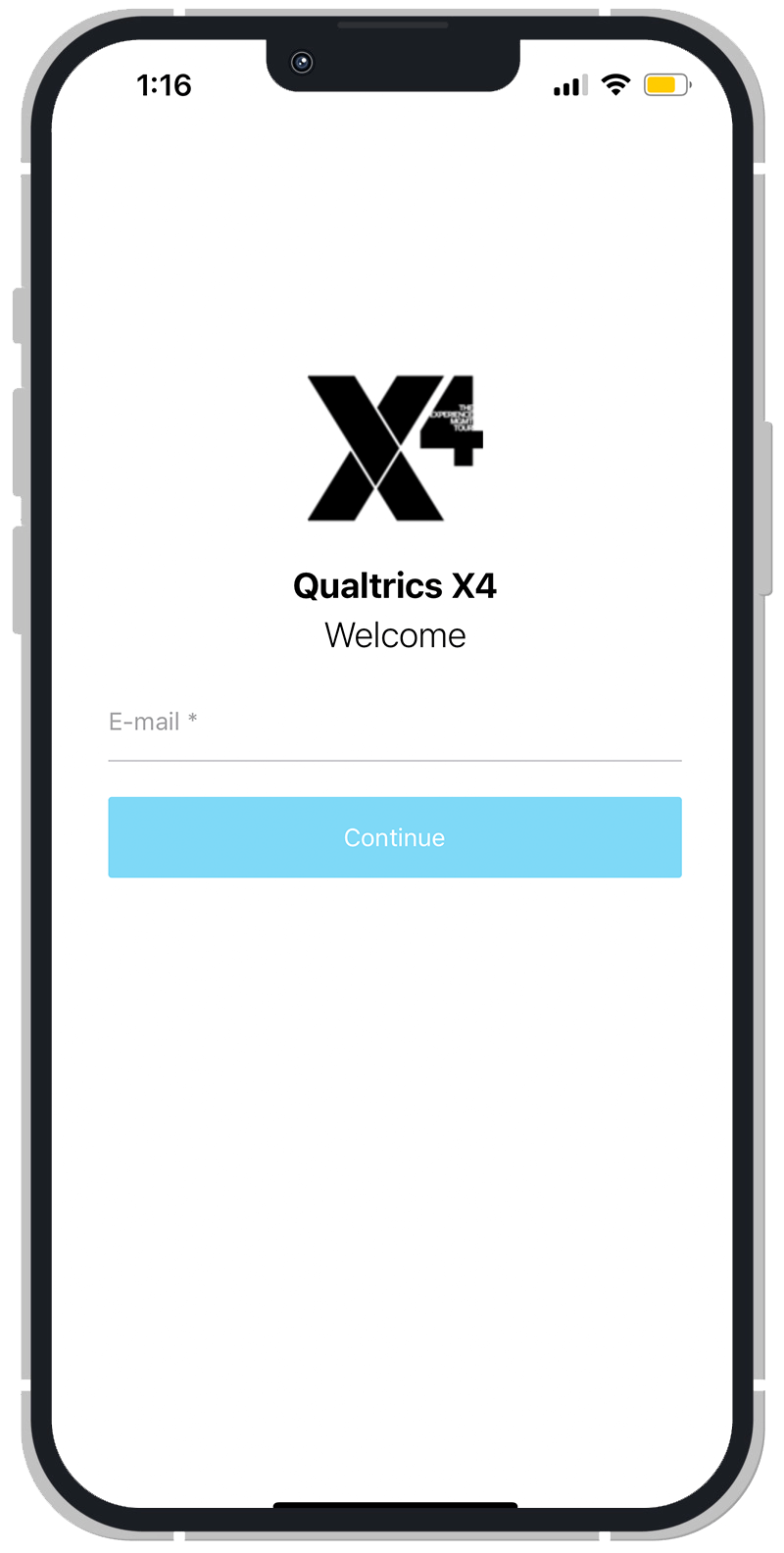 Attendees must be sure to use the email that they used to register to X4 on Tour Sydney.

Forgot which email this was? This email would have received our Qualtrics confirmation emails in the lead up to X4.

You should be routed to a "Create login" page, however if you are routed to input a login and password, this may be from an account that you have created in the past for a previous X4 event. Don't worry, we got you covered!

If you are unsure what your password is, select "Forgot Password" to re-set your password in order to access our X4 event app.
'Email not registered/not registered for this event'
If you see the message: "This email is not registered to the event. Please use the email that you used to register to X4 Sydney. If you have not registered, you can register here: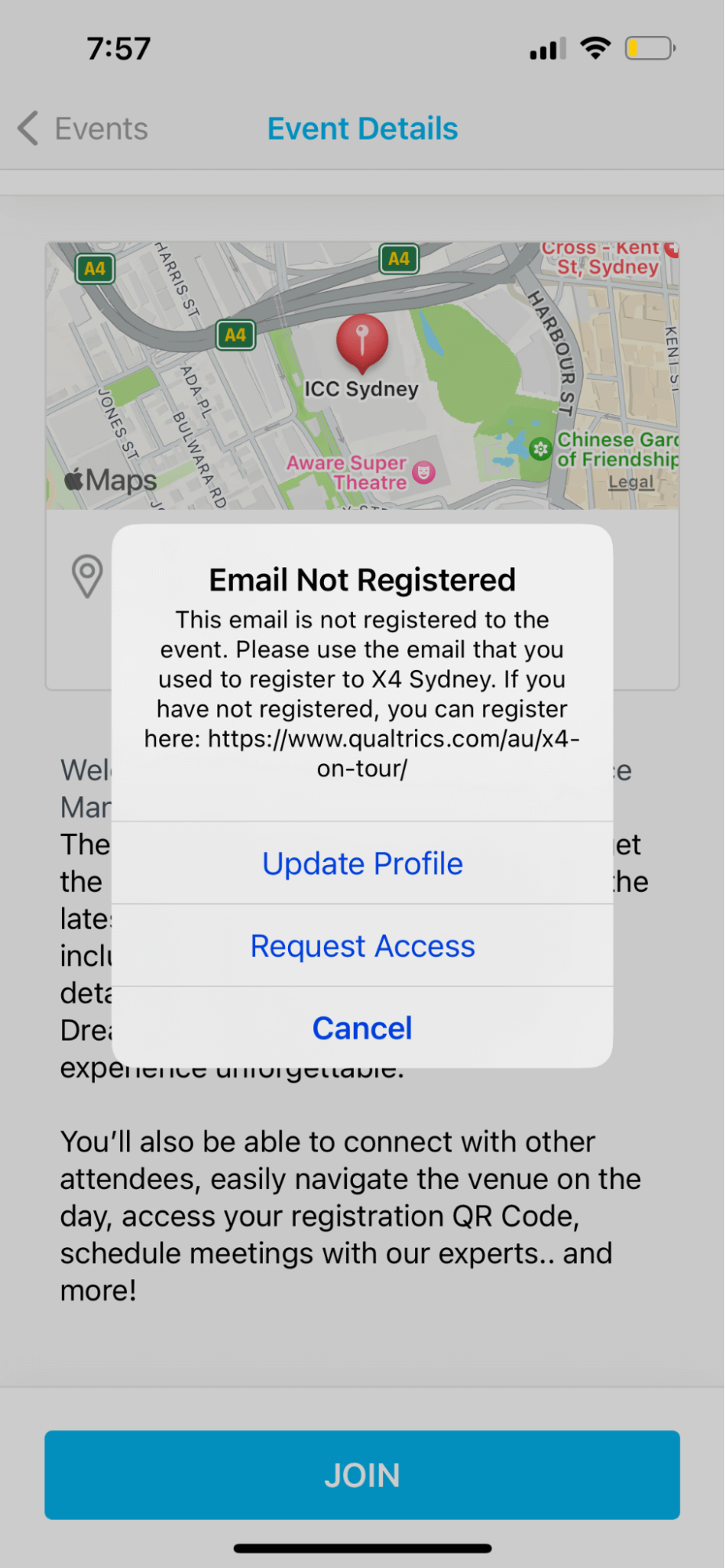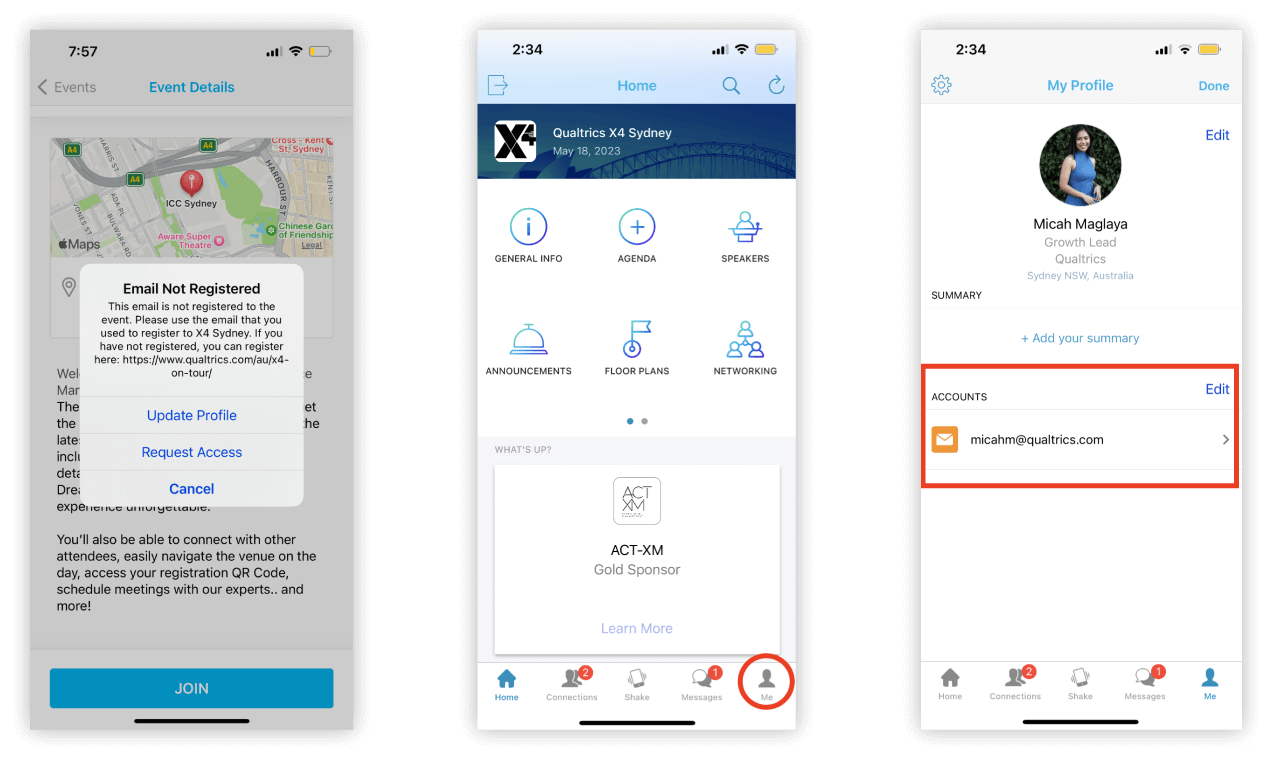 Update your profile: Select 'Update Profile' (bottom right corner), where you should be able to update your profile with the email used to register to X4.

If you logged in with a different email, and not with the email you registered with, you also have the option to add your registered email address as an additional email to your event app account, alongside the email you used to create an account.

If you did not register to X4, you can register using the link above and request to access the event. If you have any additional questions, you are also more than welcome to ask a Qualtrics staff member at the registration desk for support.
NOTE: Login email can not be changed so make sure to use the same login email at all times.
'I can't find the Sydney Event'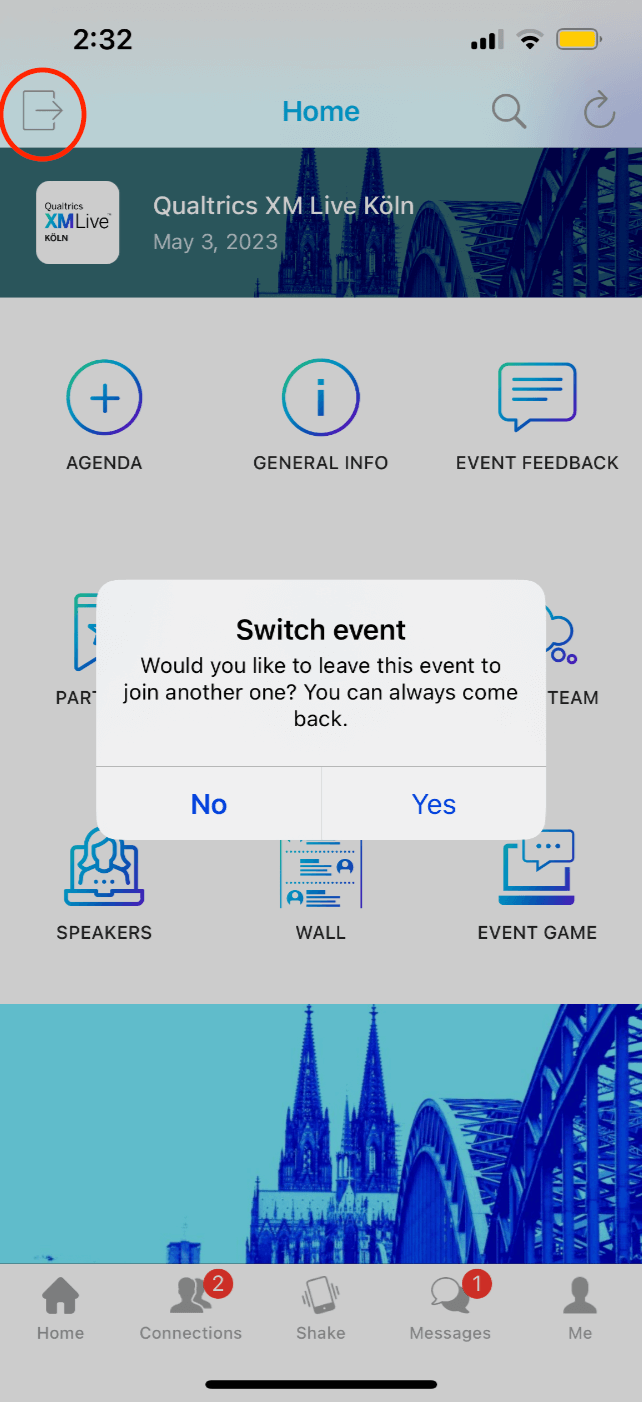 If you have used our Qualtrics app in the past 30 days for a different event and can't see to find our Qualtrics X4 Sydney event app – no worries!
You can tap the door icon at the top left corner of the Event App's 'Home' page. This takes you back to the Event and Community list where you can find and join our Sydney X4 page.