The system helping over 10,000 organizations get back to business
Join thousands of organizations worldwide who have made better decisions on when and how to safely open the workplace using Qualtrics' Back to Business for Employees solutions.
Examples of
Organizations using Qualtrics
---
Qualtrics has helped us create a system of action. The responses we receive from volunteers give us an opportunity to act quickly to fix problems.
Didier moutia /
Product manager granville division
St John Ambulance
Qualtrics has helped us to uncover challenges faced by parents during this time and pinpointed actions we should take to make life easier for our employees and their families.
Dr Thomas Tita /
Head of Global Engagement
Merck
This crisis has made it clear we actually need to be listening more in order to take fast, meaningful actions to better serve employees. For us, the legacy of this time will be to think of our employees as individuals, understand their unique challenges, and take personalized actions - even more than we have before
Sergio de la Calle Asensio /
Head of Engagement
Telefonica
When the COVID‑19 crisis hit our city and community, Qualtrics was an agile and ready mechanism for communication and engagement. As students transitioned to remote instruction, we were able to enable ongoing feedback about their well-being and learning experience.
Johan Starr /
Instructional Technologist /
Digital Media And Computer Services
NYU
Accelerate your recovery
with Employee Experience insights that drive action
Real-time employee sentiment data, tailored to various stages of the COVID‑19 crisis
Longitudinal analysis to identify evolving painpoints
Surface critical focus areas with advanced statistical and human language tools that automatically model experience and operational data
AI-driven analytics and IO psychology-based decision tools for managers, executives, Operations/IT Teams with to drive quick and meaningful action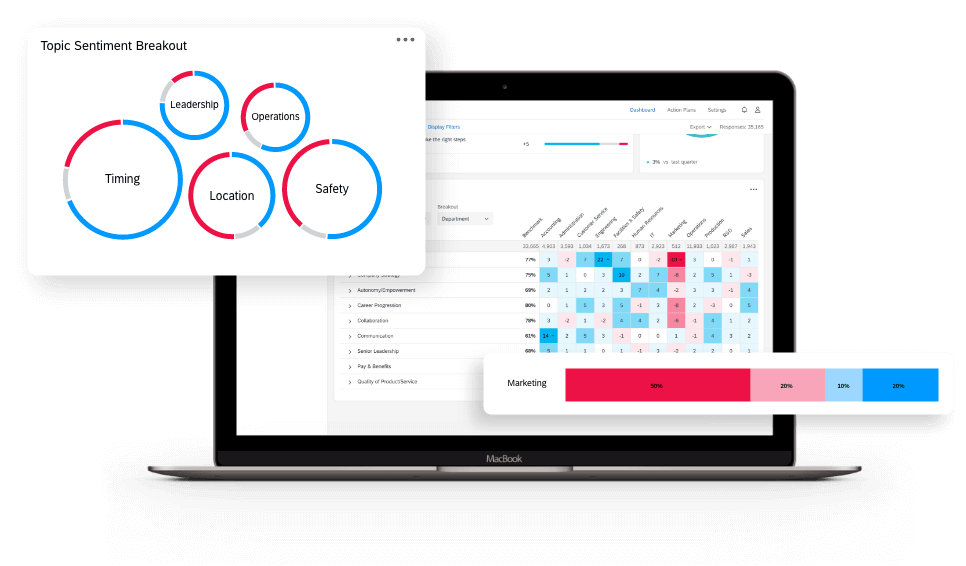 Secure, trusted enterprise-grade platform.
Qualtrics is the only experience management platform that is Health Information Trust Alliance (HITRUST) certified, enabling you to comply with HIPAA requirements
Keeps your employee experience data safe with a Defense-in-Depth approach to security and industry-leading data privacy, employee anonymity controls, and data availability
Backed by our 24X7 Security Operations Center, powerful GDPR controls and certifications including ISO 27001, SOC2 and FedRAMP.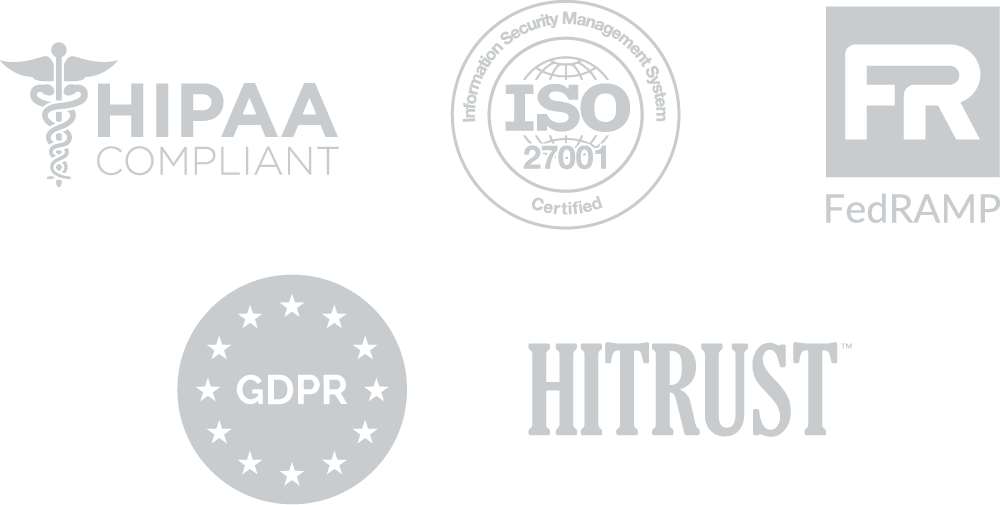 Automated data and workflow integrations with the tools you use today
Streamline coordination between departments and help increase the capacity and efficiency of COVID‑19 responses
Leverage hundreds of pre-built integrations with talent development tools, time management solutions, analytics, and communication and ticketing tools to get running within days
Streamline communications/alerts to your employees by integrating our solutions with existing systems like Slack, your HRIS, SMS, and email
Supported by the Qualtrics Partner Network with over 200 global member companies.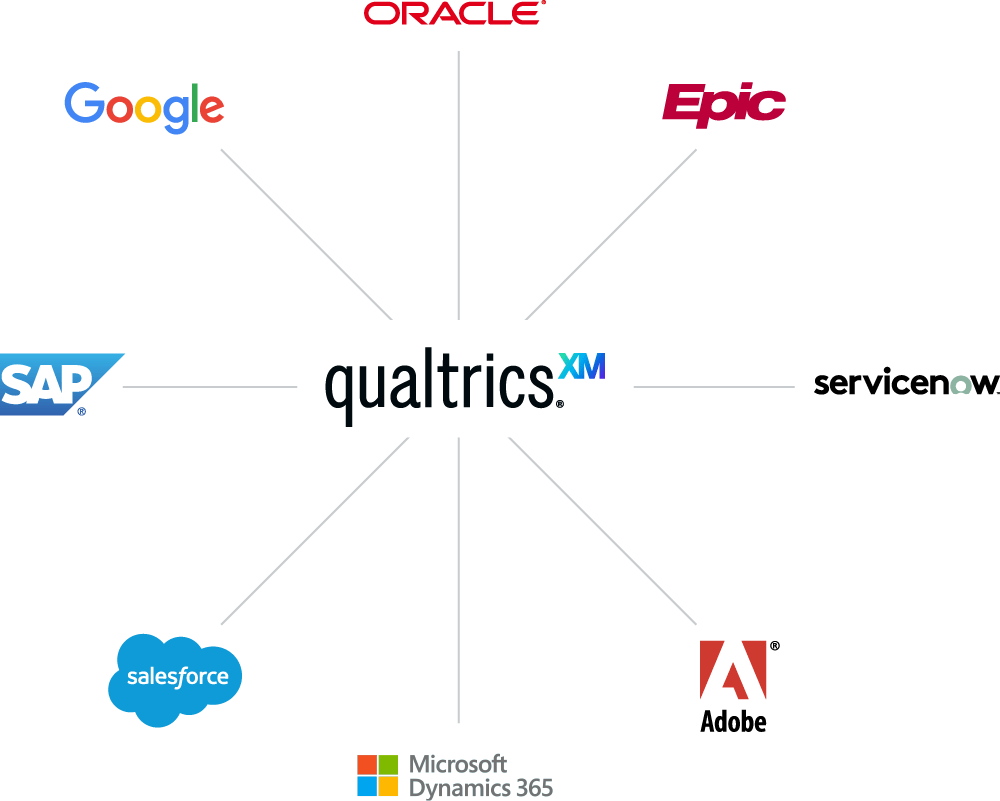 Learn more about Back to Business for Employees
Whether reinstating old norms or creating new ones, you'll need to make adjustments. Combining employee-centric safety measures and a continuous feedback loop for all teams re-entering the workplace will help you establish stability, productivity, and resiliency.
Learn more about our Back to Business for Employees solutions with a custom demo and consultation today.