360 DEGREE FEEDBACK & PERFORMANCE REVIEW SOFTWARE
Develop your team with 360 feedback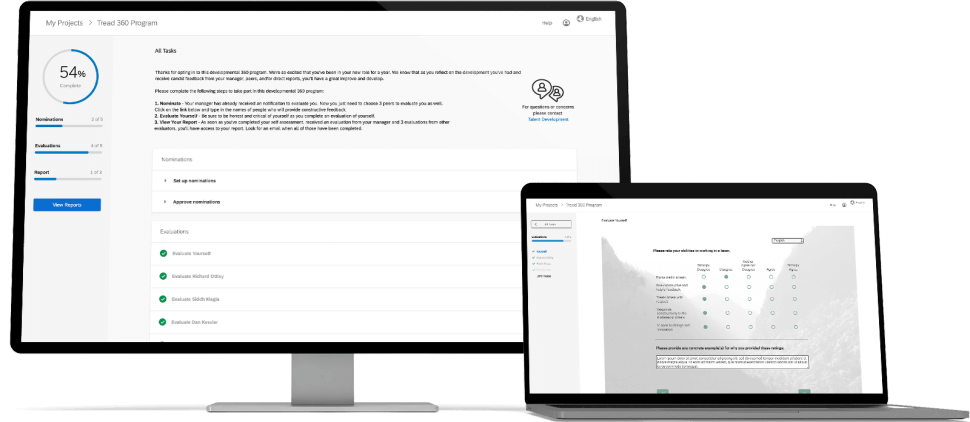 Over 11K brands and 99 of the top 100
business schools use Qualtrics
---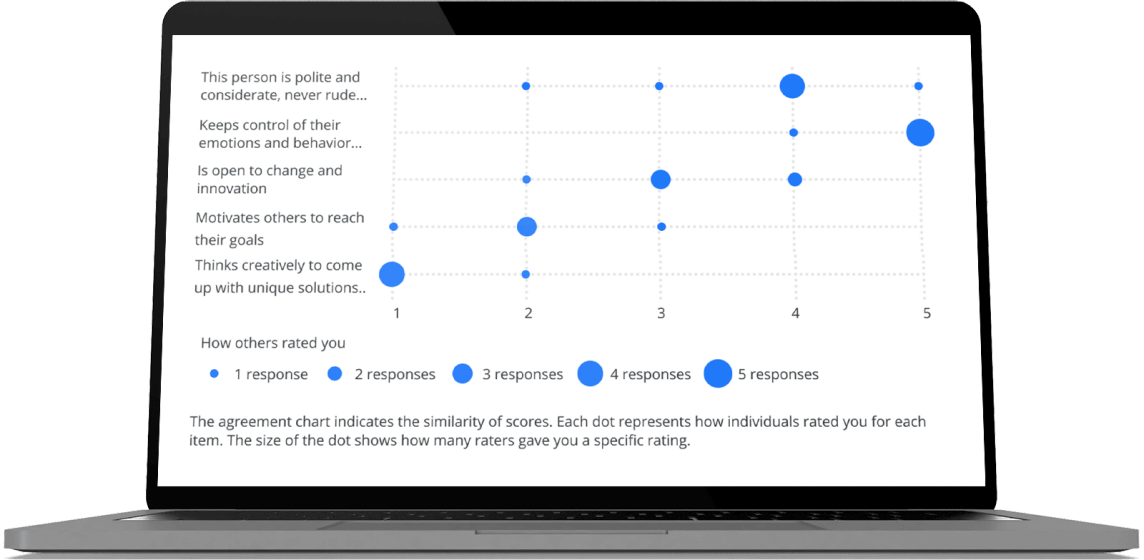 Develop high-performing employees and stronger teams with 360 degree feedback software that delivers insights for driving development, productivity and engagement.
Automate the process of multi-rater reviews with faster, simpler feedback
Empower managers to hold more actionable conversations based on trends and data from 360 analysis
Our 360 feedback tool lets you deliver individualized reports to employees and protect raters' anonymity with built-in confidentiality features
Automatic, actionable 360 development reviews
---
Easier, faster, more affordable
Create expert-designed 360 assessments in minutes, with pre-built surveys and programs straight out of the box. Want to update the question set? No problem – our flexible 360 survey tool lets you update them in no time, and even add advanced branching to show different questions to different groups, with no need to send costly change requests to an outsourced vendor.
Fast feedback, with no chasing
Give managers instant feedback about their direct reports, get real-time progress updates to see which raters have completed their reviews, and access customized task lists with our 360 feedback tool.
Actionable development reviews
Quickly and easily see where to focus your efforts to develop your top performers. Managers receive real-time reports identifying strengths, weaknesses, and areas for improvement for each team member. Plus, with built-in action planning, they have the 360 evaluation tool they need to turn data into improvements and help their direct reports develop their skills.
Get started with a multi-rater 360 feedback tool
Our 360 degree assessment tool lets you connect insights across the lifecycle
Ever wondered how staff development affects your key metrics like productivity, engagement and attrition? With the Qualtrics XM Platform™, you'll have all your feedback and data from across the employee lifecycle on a single 360 feedback tool. So you can join the individual dots and see how your employee development initiatives are impacting the business and helping to keep staff engaged, productive and in-seat for longer.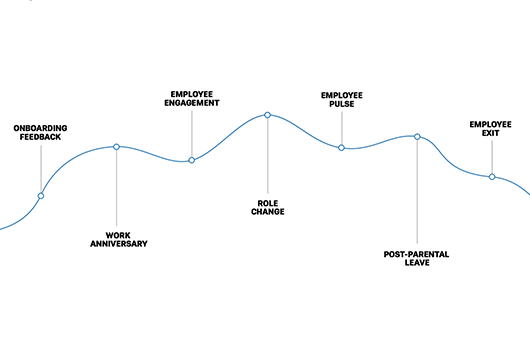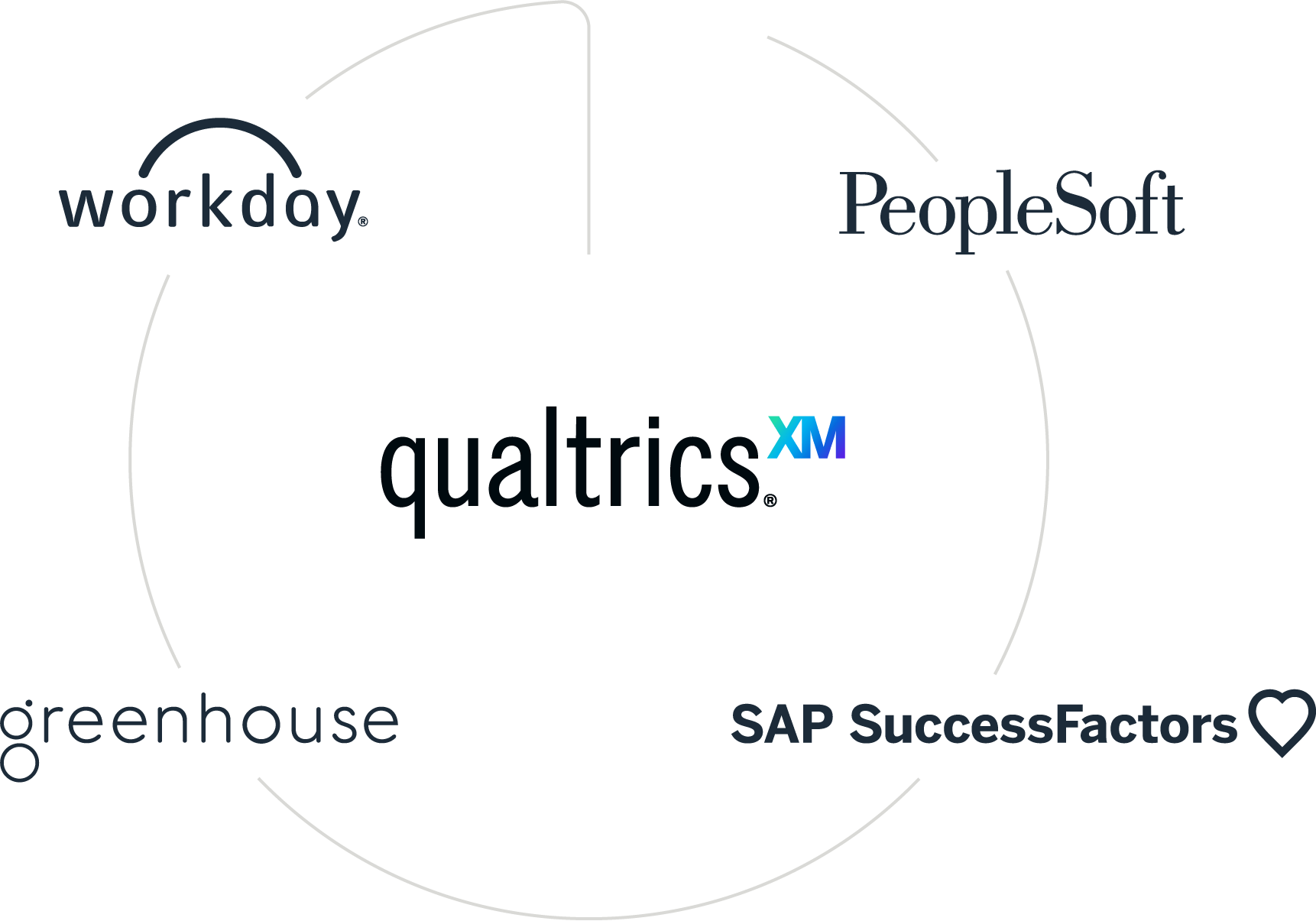 All the insights, none of the hassle
Save time on managing your review process with our automated 360 reviews software – with APIs into your HRIS, requests and reminders for employee feedback are sent out automatically so you spend less time managing the 360 process.
A 360 feedback software that drives company-wide performance improvements
360 tools enable HR and leadership at every level of the organization to drive change and monitor progress. With customizable and pre-built action plans, managers can set due dates, collaborate with other leaders or team members and outline the specific tasks they need to complete to ensure results.
You'll be able to keep them on track too with action planning reports that make it easy to track and manage progress by team, department, and topic, so you'll be able to see where you need to focus your efforts to help managers drive through their improvements.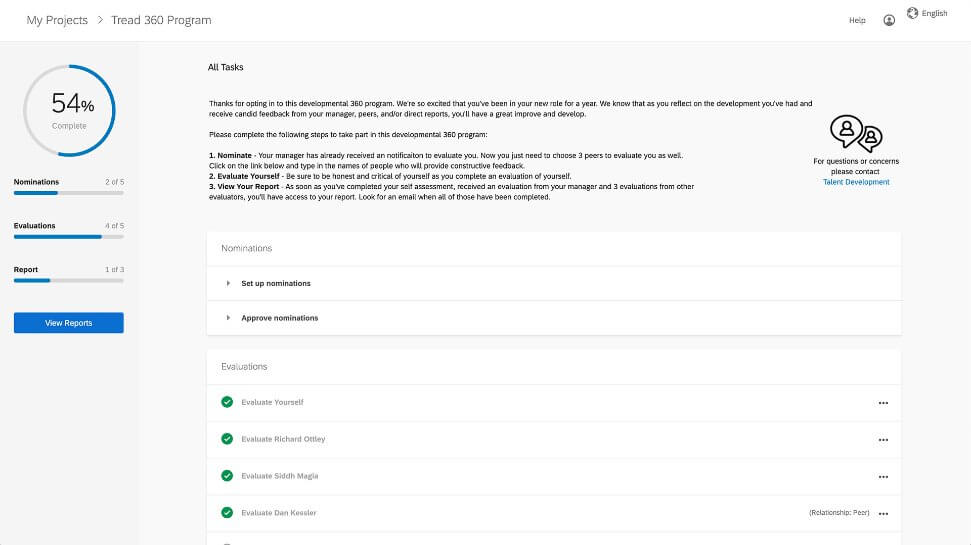 What are 360 Feedback Assessments?
Sometimes referred to as 360 reviews or 360 assessments, 360-degree employee feedback provides a holistic evaluation of employee performance through a process of gathering feedback from an employee's manager, peers, and direct reports. Occasionally, external consultants or vendors who work regularly with the employee are included as well. Simply put, 360-degree multi-rater assessments address important competencies and provide better opportunities for managers, peers and direct reports to provide important developmental feedback that they may not otherwise share. Need tips for creating 360 feedback survey questions?