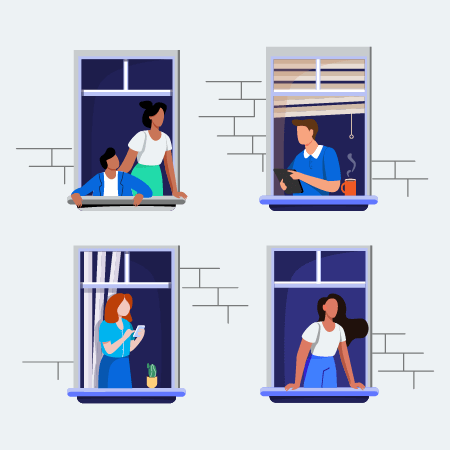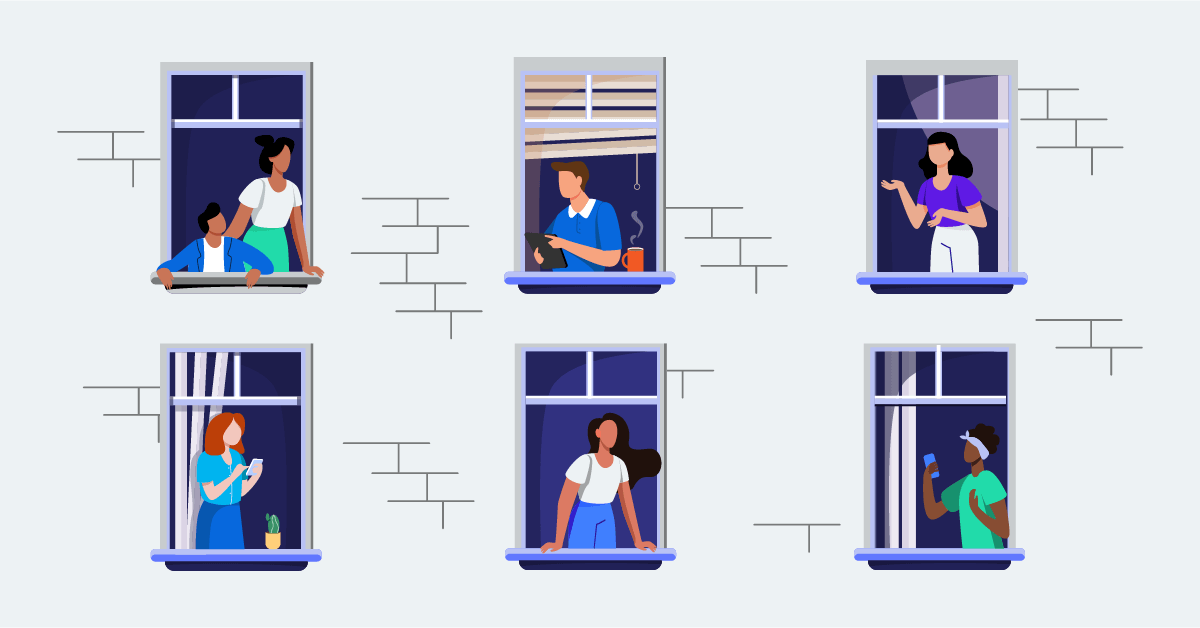 XM Solution Guided Program
Community Pulse
Make smart, community-driven decisions by quickly engaging with residents where they are
Core Experience
Customer Experience
COST
Included with License
With Community Pulse, regularly collecting and acting on meaningful resident feedback is easier than ever
Community Pulse is a ready-to-go solution built specifically for government agencies to quickly reach more residents, using pre-validated survey templates and reporting dashboards built by government and research experts.
Using the pre-validated survey instrument as a starting place, you can add or modify questions to fit your community's unique circumstances or your government's needs.
Community Pulse helps you understand your residents' experiences and what drives their quality of life, so you can make strategic decisions with the confidence you're acting on what matters most to your community.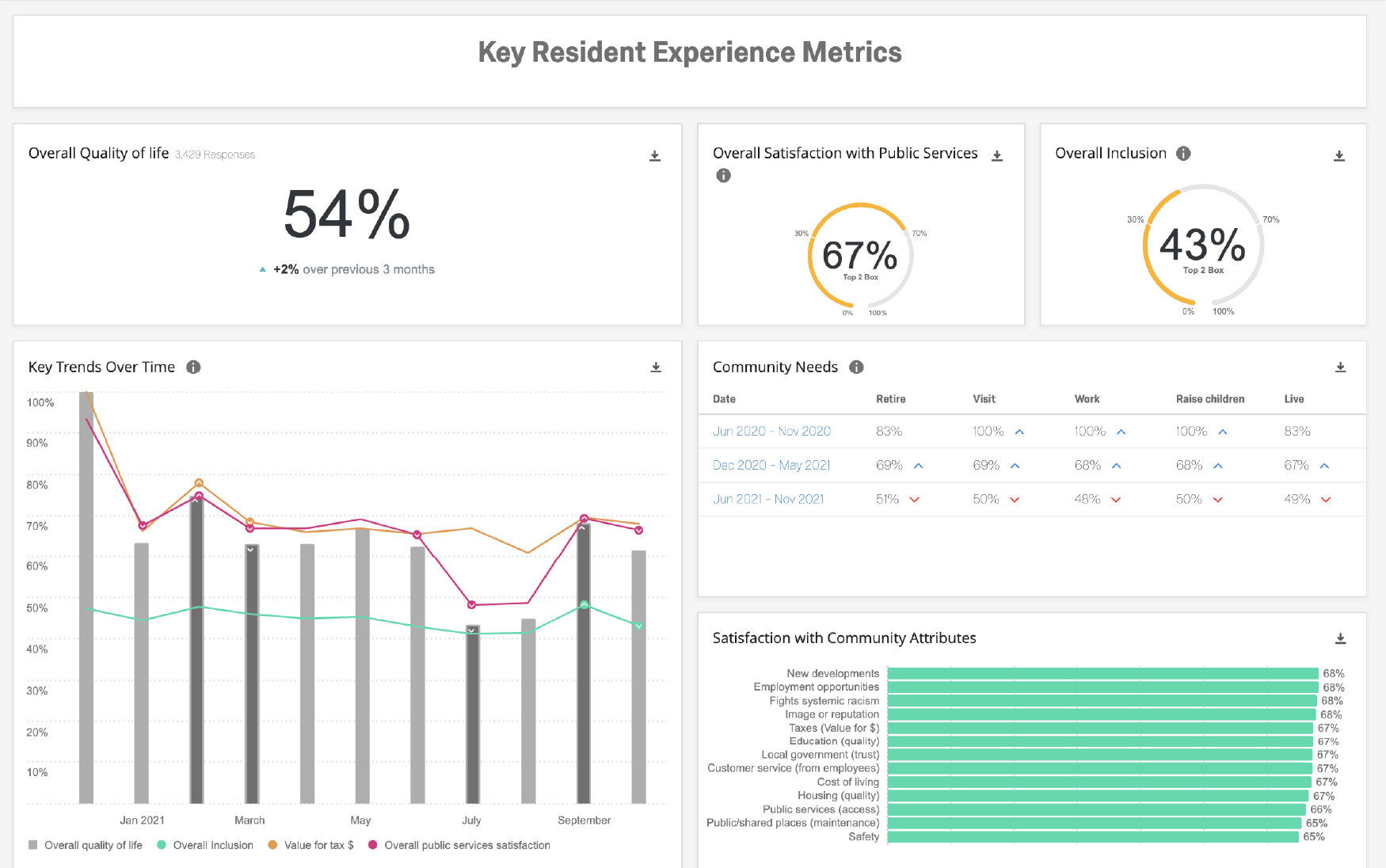 Outcomes Delivered
Improve trust in government by listening and then acting on what matters most to your community
Identify service or quality of life gaps by understanding how resident experiences vary across demographic groups
Address health, economic, and other high-priority outcomes by taking action on the drivers that residents identify as most impactful to their quality of life
Improve government transparency by incorporating community feedback throughout all of your programs
Category Tags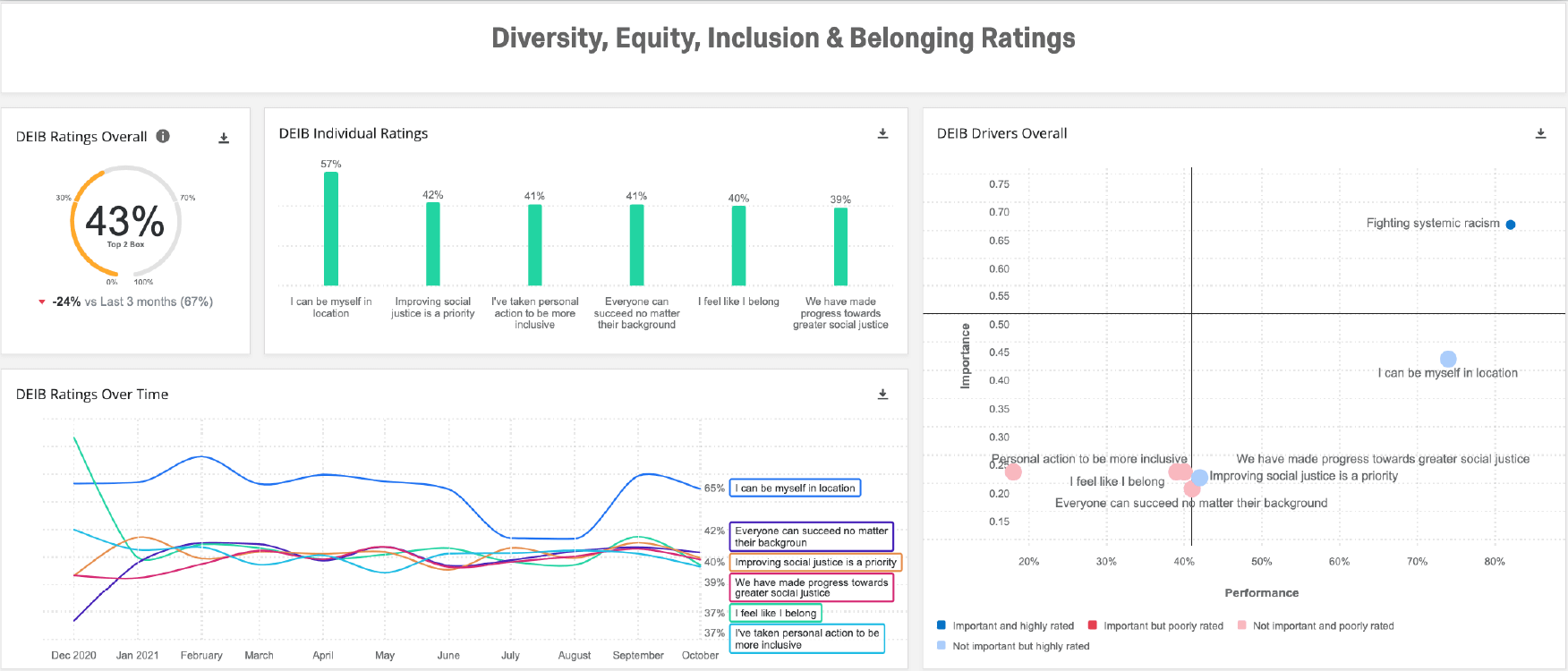 Authentically engage your community, surface insights in real time, and act on what matters
Government agencies engage communities so they can understand what matters most to residents. But too often, leaders have to rely on static data that's slow to collect, cumbersome to analyze, and costly to update. Governments also face difficulties in reaching all residents, and gathering feedback that is inclusive and representative of their communities.
Community Pulse is a validated, ready-to-go engagement solution purpose-built for government agencies, complete with a pre-designed survey and dashboard. With Community Pulse, you can listen, understand, and act on what matters most to your community, with minimal resources and no research expertise required.
Inclusive by design
Governments cannot build trust or advance equity without understanding the experiences of all of their community members, especially those who face barriers in engaging with services.
With a special emphasis on Diversity, Equity, Inclusion and Belonging (DEIB) content, auto-language detection and translation, a wide range of distribution methods, and solutions that meet Web Content Accessibility Guidelines (WCAG) standards, this solution is built to meet resident needs.
Solution Details
Qualtrics meets your agency wherever you are in your community engagement journey. Whether you need access to government research professionals to help achieve your goals, or simply a platform with ready-to-go questions that will grow with your agency over time, Qualtrics is ready to help you engage your community.
Required License: Qualtrics CustomerXM Foundational
If you're an existing Qualtrics customer, contact your Account Executive. If you do not know your Account Executive, please request a demo above
Languages
English
Category Tags
Not a Qualtrics XM Customer?
Qualtrics Experience Management Platform™ is used by the world's most iconic brands to
optimize the four core experiences of business.