Agenda
---
Tuesday //
June 6
8:30AM
Registration Opens
1:00PM-2:30PM
Breakout Sessions
4:30PM-6:00PM
Evening Reception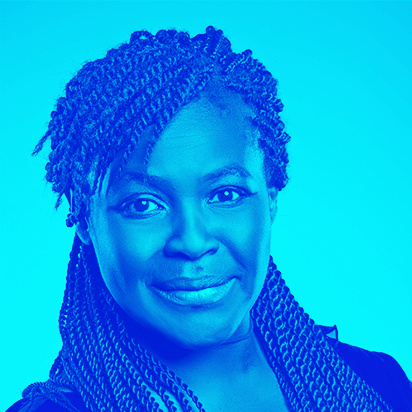 Dr Maggie Aderin-Pocock MBE
Space Scientist / BBC TV Presenter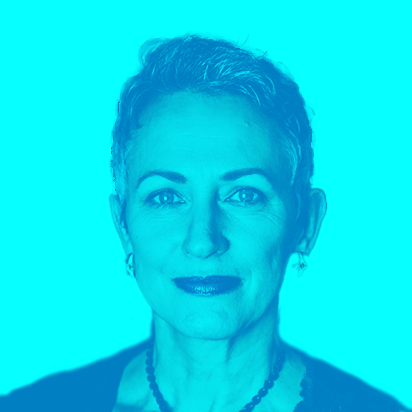 Dame Inga Beale
Lloyd's of London / Former CEO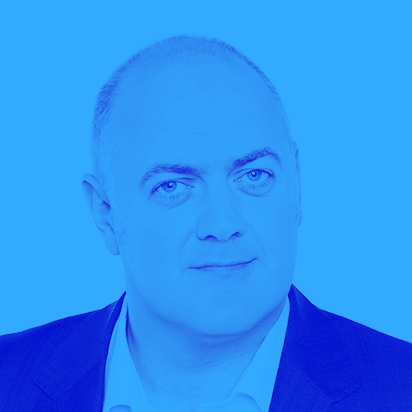 Dara Ó Briain
Comedian / TV Presenter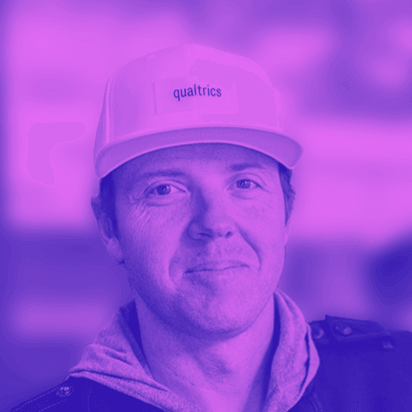 Ryan Smith
Qualtrics / Co-Founder & Chairman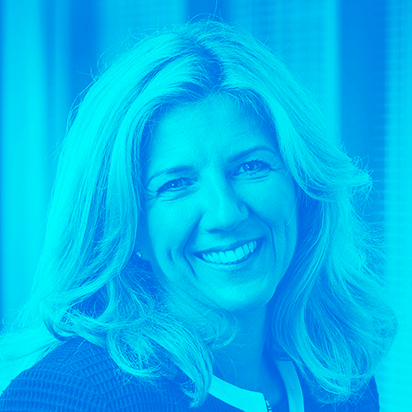 Stephanie Barton
Qualtrics / Managing Director EMEA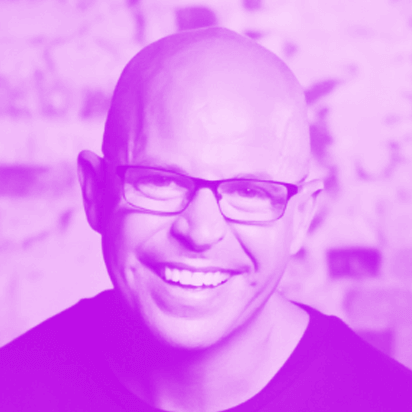 Brad Anderson
Qualtrics / President, Products & Services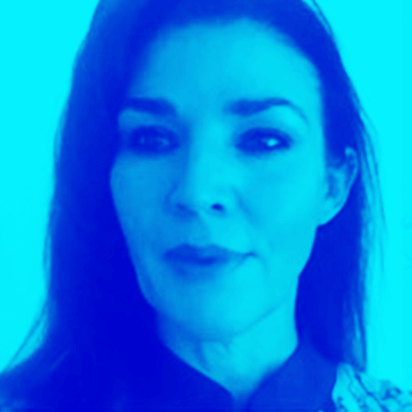 Zoe Evans
NHS England / Head of Staff Engagement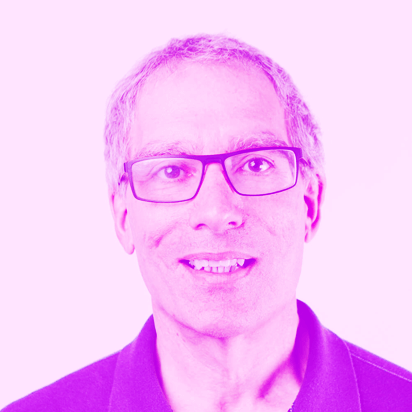 Bruce Temkin
Qualtrics / Head of XM Institute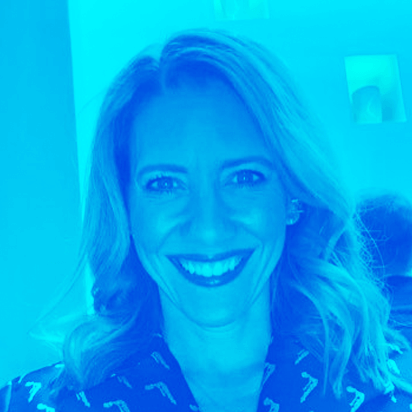 Christine Overby
Qualtrics / Marketing Director EMEA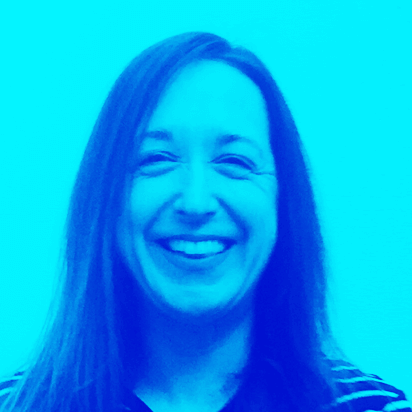 Sally Winston
Qualtrics / Director, EMEA Solutions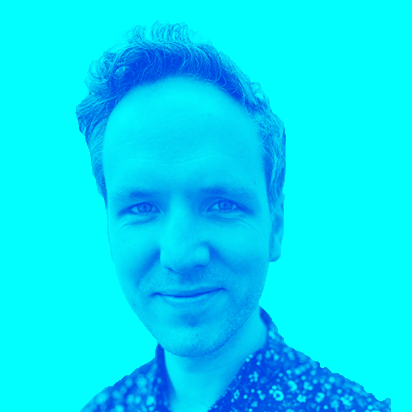 Matt Bannister
RADA / Associate Teacher

Connecting To Customers Across Every Channel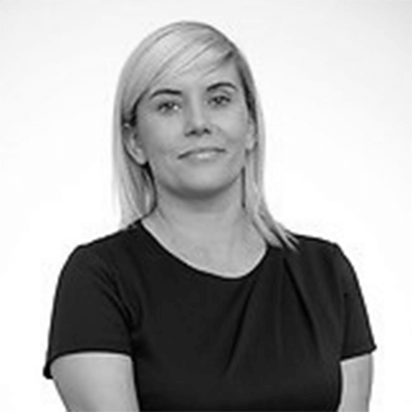 Ashling_Williamson
Head of Service Experience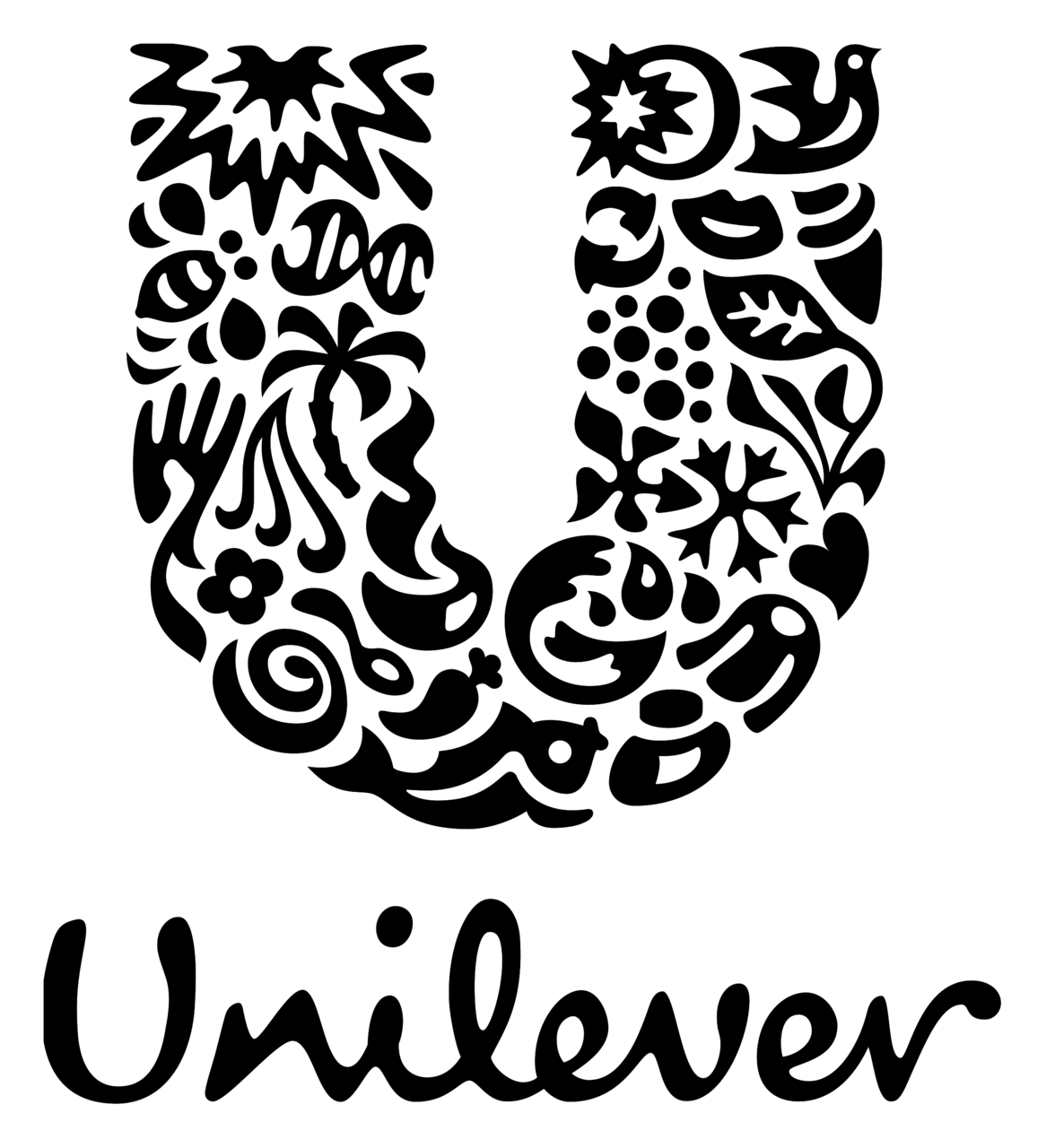 Uncovering People Insights During Times of Change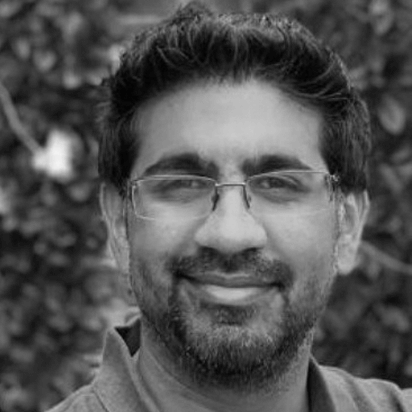 HESHAM_AHMED
Director People Science
Creating More Human Customer Experiences
MICHAEL_HARDWICK
Senior Customer Data and Growth Manager

Pivoting Brand Purpose Thanks to Insights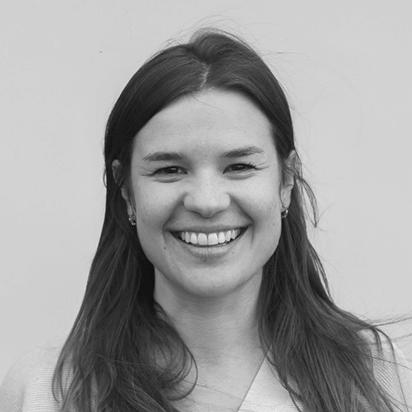 Louise_Haazen
Research & Design Lead
Going Beyond The Contact Centre With Post-Sale Service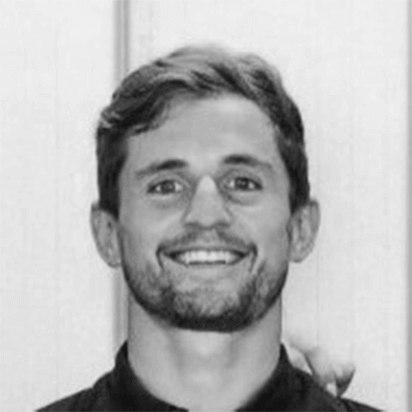 ROSS_PERRY
Senior Technology & Transformation Manager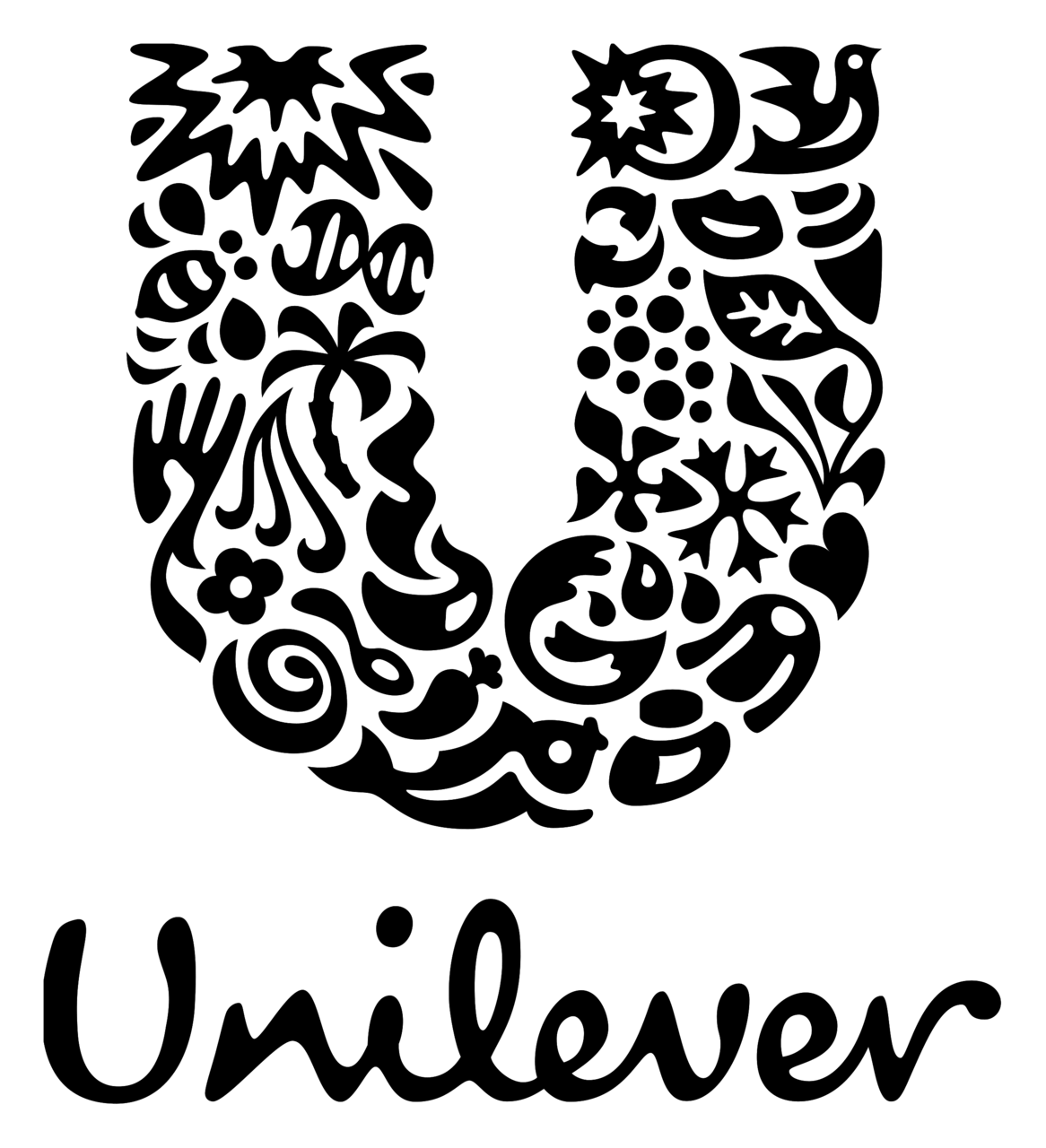 Tackling Employee Uncertainty With Data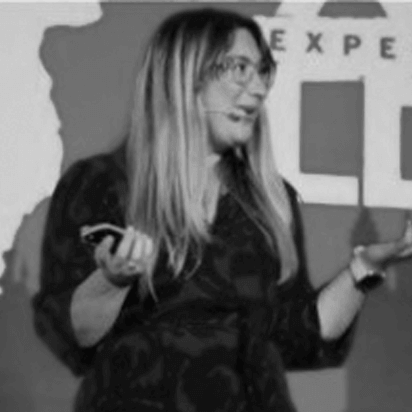 ANA_RICHARDSON
Global Employee Insights Lead

Banking on Employees To Lead The Way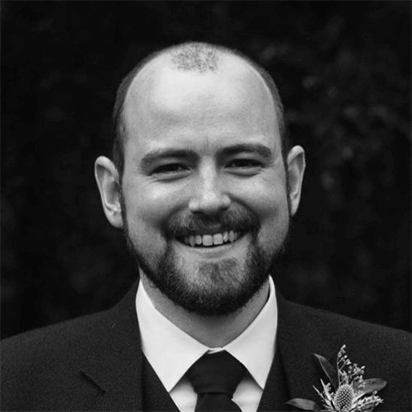 NEIL_CAMPBELL
Global Head of Employee Listening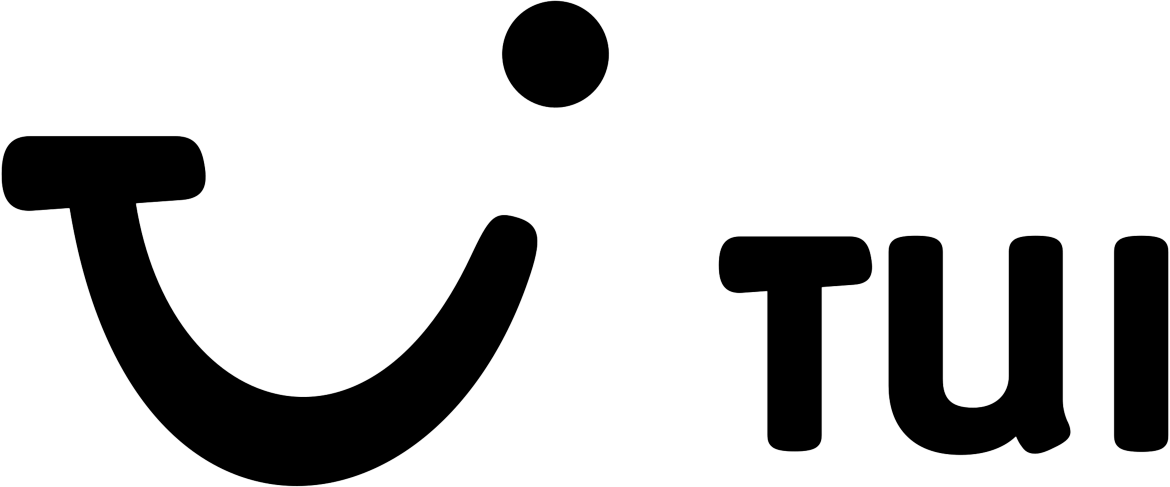 Delivering The Right Mix of Digital and Human in CX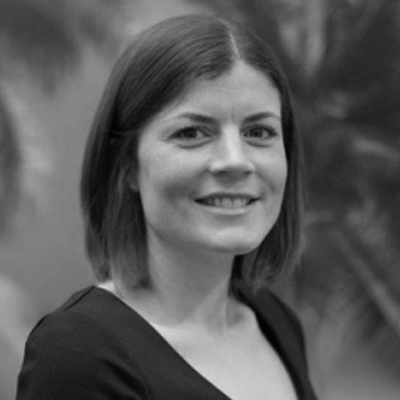 Louise_Williams
Head of Customer Experience Design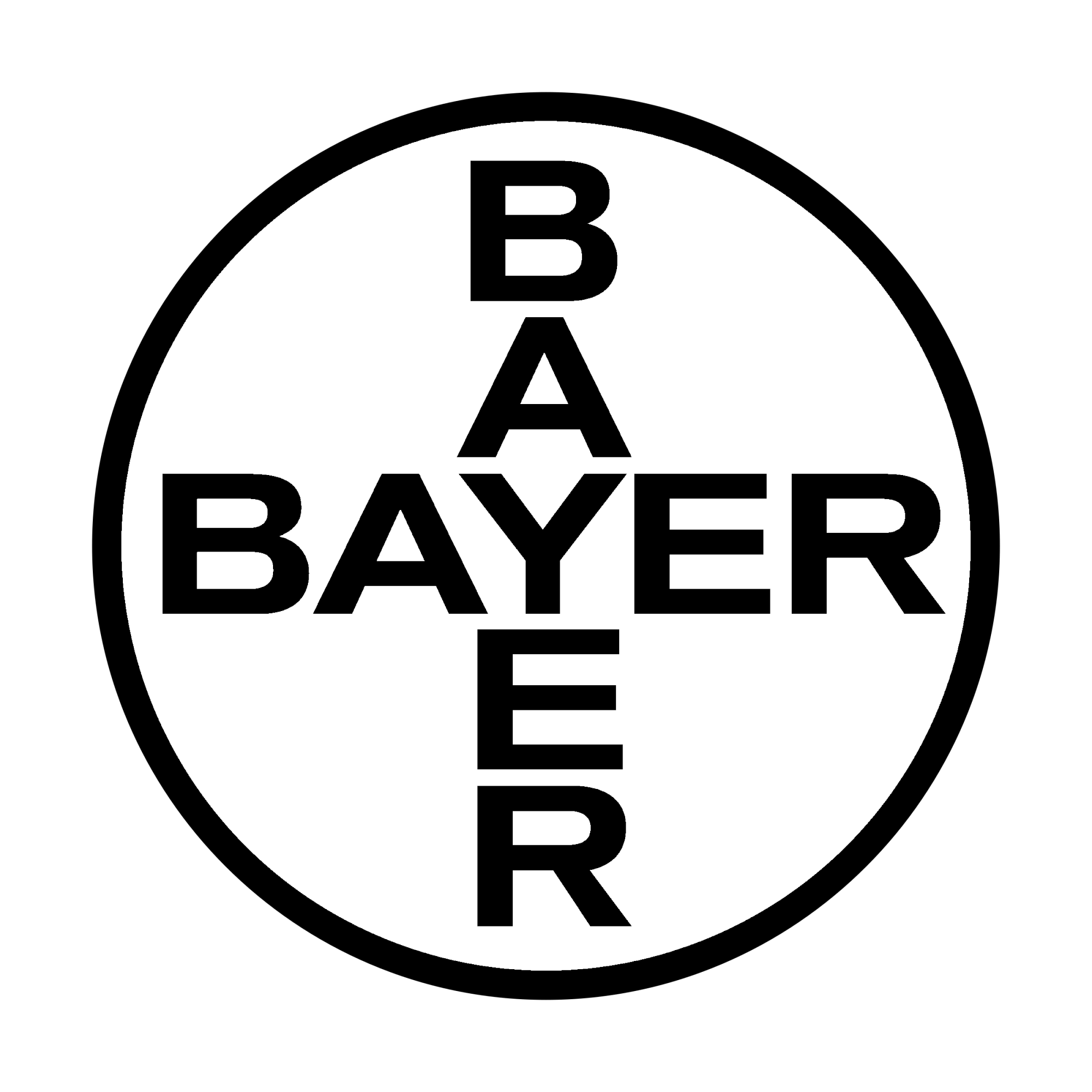 Empathy – A Skill at the Heart of the Bayer CXM Program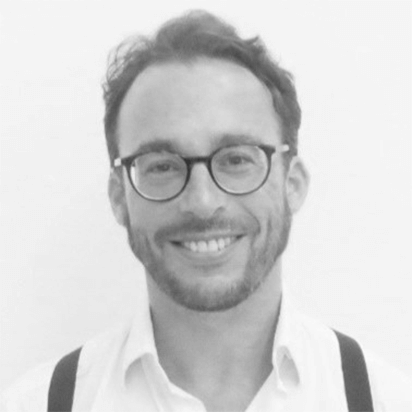 FLORIAN_GÄNG
Director, CX & Service Design

Pivoting Brand Purpose Thanks to Insights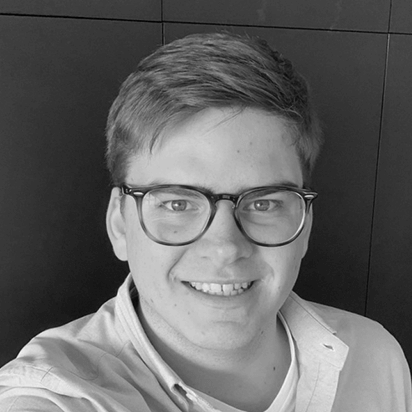 Thomas_Cnudde
Market Insights Specialist

Embracing The Digital Future in Customer Care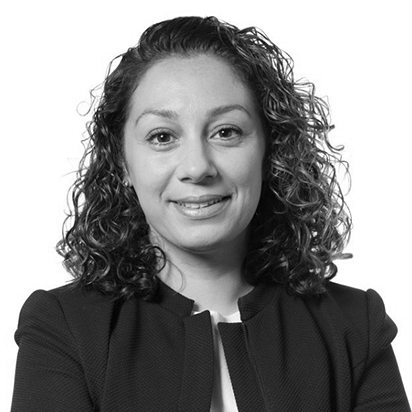 NIL_CREMER
Senior Director, Insights & Analytics

Transforming HR Across The Employee Lifecycle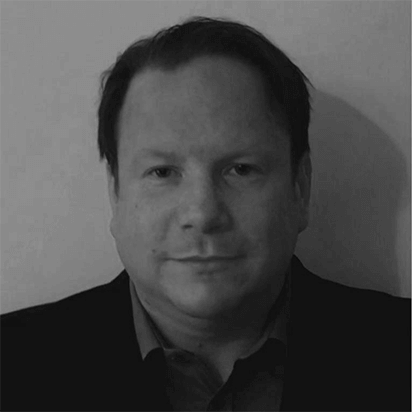 MICHAEL_COX
Head of People Analytics - European Region

Designing Digital Experiences that Resonate at a Human Level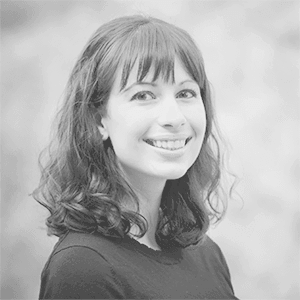 ISABELLE_ZDATNY
XM Catalyst

Refreshing The Way Brands Deliver Omnichannel Customer Care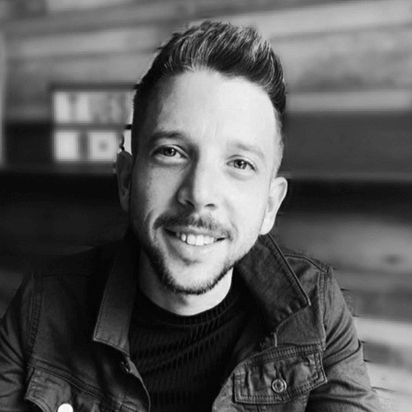 LUKE_SAMBRIDGE
Head of Experience Improvement

Modernizing Employee Experience Management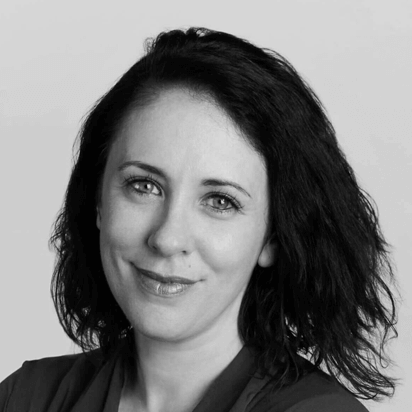 CECELIA_HERBERT
XM Catalyst

Looking To The Future of Employee Experience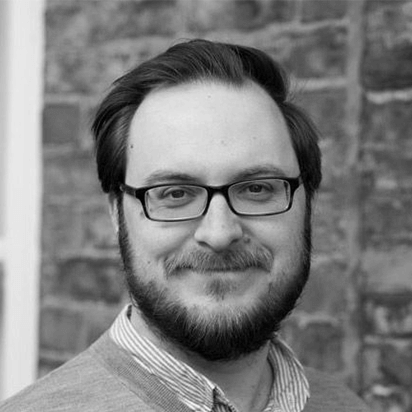 JAMES_TARBIT
CEO, International

Making Market Research More Human
SIMON_WOOD
Head of Research Division

Using Frontline Insights to Improve Customer Outcomes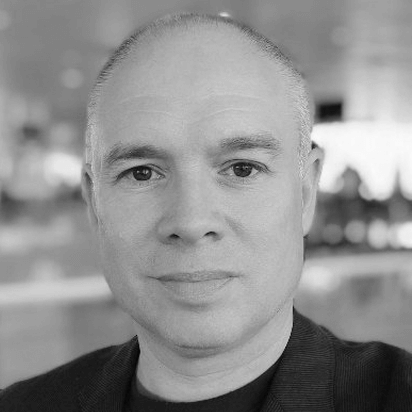 JAMES_SCUTT
XM Catalyst
---
Be inspired to deliver breakthrough experiences in your organisation, with speakers from some of the world's biggest brands and Qualtrics' brightest minds.
Morning Keynotes:
---
+ Welcome to X4 London
Stephanie Barton, Managing Director EMEA | Qualtrics
Christine Overby, CMO EMEA | Qualtrics
+ Making Business More Human: Learn why the future of experience management relies on organisations being able to make real, emotional connections at scale. And the tools you'll need to deliver the right experience, on every channel, every time.
Ryan Smith, Co-Founder and Chairman of the Board | Qualtrics
+ How AI is Powering XM for the Frontlines: Get a first look at the latest innovations in Experience Management that are helping organisations be more human.
Brad Anderson, President of Products & Services | Qualtrics
Sally Winston, Head of Solutions EMEA | Qualtrics
Anthony Keenan, Principal Solution Engineer | Qualtrics
+ The Business Value of Bringing Your Whole Self to Work: Hear how Dame Inga shook up a 330-year old financial institution as its first female CEO. In her time at the historic organisation, she revolutionised how the brand operated and kickstarted its digital transformation. And she did it in tandem with launching a global diversity & inclusion event, and ultimately proving the ROI of authenticity, humanity, and acceptance.
Dame Inga Beale, Former CEO | Lloyds of London
+ Inspiring The Next Generation To Keep Looking Up: Join a keynote and audience Q&A with one of the UK's most popular scientists, someone who's made space accessible to all. Hear how she communicates complicated ideas effectively to a range of audiences – from Cbeebies to PhDs – and the power of bringing humanity into everything you do.
Dr Maggie Aderin-Pocock MBE
Afternoon Keynotes:
---
+ Improv to Improve – Ways To Better Communicate with RADA : What's more human than communication? In this quickfire session from the world's premier theatre school, join in with exercises intended to make you a better, more empathic listener and communicator.
Matt Bannister, Associate Teacher | Royal Academy of Dramatic Art
+ Thriving During Uncertainty – Agility And Empathy: To thrive in today's environment, you need both agility and empathy. Join industry visionary Bruce Temkin to learn how you can tap into Experience Management to build resilience and outpace your competitors during fast-changing times.
Bruce Temkin, Head of Qualtrics XM Institute | Qualtrics
+ 5 For The Fight – Bringing "Shocking Positivity" To Cancer Care :
Orla Dolan, Chief Executive | Breakthrough Cancer Research
+ Through the Pandemic: In 2020, the NHS was faced with arguably the greatest crisis in its 75-year history. Find out how it used innovative employee listening techniques to support its staff through the pandemic and beyond, and the impact that new approach to listening is having on mood, experience and engagement.
Zoe Evans, Head of Staff Engagement | NHS
James Tarbit, CEO International | Ipsos Karian&Box
+ Dara O Briain: Live at X4 London
Come for the practical advice, stay for the experience. From incredible entertainment and a gorgeous location, to one-off experiences you'll never forget – X4 On Tour creates the perfect environment for leaders to forge new connections. It's conference networking (without all the boring bits).
Let our customer speakers take you behind the scenes at their organisations. They'll explain how they deliver superior experiences for customers and employees, and how they're able to measure the impact of every improvement.
Take a closer look at Qualtrics, and what it can do for you. Our product experts will be on hand to give you a live demo of the platform and show you how you create long-term value for your company and customers using cutting-edge technology.
At X4 London, you get to choose from five separate deep-dive breakouts:
Employee experience
Customer experience
Contact centre
Market research
XM Institute
You'll leave with a notes app filled with ideas, inspiration and advice to take your program to the next level.
---
Customer Experience Breakout
+ Keynote: Creating More Human Customer Experiences: Learn how the latest technologies and AI can embed new customer-centric operating models across the organisation. Helping you listen across broader channels, better surface customer frictions, and empower your teams (from the frontline to the back office) to act on the things that matter, in the moment.
Fabrice Martin, Chief Product Officer | Qualtrics
Jagrit Malhotra, Head of CX Strategy EMEA | Qualtrics
Alex Lee, Master Principal Solution Engineer | Qualtrics

+ The New World Of Omnichannel Customer Service And Experience: The old way of serving customers is long gone. Now, a brand needs to be able to serve customers in a consistent, high-quality way across channels, and vary it according to preferences. Hear from two of the world's biggest tech and telecoms brands and discover how they're calculating the ROI of better customer experience.
Ashling Williamson, Head of Service Experience | Three
Michael Hardwick, Senior Customer Data and Growth Manager | Samsung
Ross Perry, Senior Technology & Transformation Manager | Samsung

+ Empathy – A Skill At The Heart of the Bayer CX Measurement Program: To close experience gaps, organizations need to be able to empathize with customers systematically. Even in pharmaceuticals. Hear from one of the world's biggest brands about creating a VoC program not about themselves, but about customers. And how empathy extends to your own stakeholders internally, if you truly want to succeed.
Florian Gäng, Director, CX & Service Design | Bayer Pharmaceuticals
+ From Package Holidays To Personalised Experiences: The travel industry is having a resurgence. But as holidaymakers return, there's a whole new set of expectations that brands are having to deal with. Hear how the world's biggest travel operator is identifying exactly where customers demand a more human touch, and how they're able to deliver better, more personalised digital experiences.
Louise Williams, Head of Customer Experience Design | TUI
---
Employee Experience Breakout
+ Keynote: Redefining Employee Experience in 2023: From the greatest challenges to the technologies transforming employee experience in 2023, join us as we highlight the way forward.
Wotjek Kubic, Head of Product Management – Employee Experience | Qualtrics
Phil Pringle, Head of EX Strategy EMEA | Qualtrics
Georgina Ledward, Senior Principal Solution Engineer | Qualtrics
+ Making People Analytics All About The People – A Panel Discussion: With a combined workforce of over half a million people, HSBC and Nestle certainly know what it means to scale. Hear from people leaders at both, as well as Ipsos Karian&Box's CEO of International, on what it means to create human experiences, when your footprint extends all around the world.
Neil Campbell, Global Head of Employee Listening | HSBC
Michael Cox, Head of People Analytics | Nestle
James Tarbit, CEO International | Ipsos Karian&Box
+ Building Bridges, Breaking Barriers – Crafting an Inclusive EVP through Employee Listening: Join one of Qualtrics' leading EX partners for a showcase of the DEI program at Energia, the utilities company powering over 250,000 homes across Ireland.
Michelle Sequeira, UKSME Diversity, Equity & Inclusion | Mercer
Katerina Psychopaida, Practice Lead for Employee Engagement and Experience | Mercer
+ The Role Of People Analytics In Uncertain Times: In 2022, Unilever announced changes to its organisational model to make it a simpler, more category-focused business. Hear from two of its people analytics team about how it's helping the business navigate change with actionable employee insights, as well as how it's combining sentiment analysis with basic workforce data for better decisions.
Hesham Ahmed, Director People Science | Unilever
Ana Richardson, Global Employee Insights Lead | Unilever
---
Contact Centre Breakout
+ Keynote – A New Operating Model for Customer Care: Explore the new innovations and operating models that are helping companies make their frontline teams a key tool in keeping customers happy, and hear how KFC is tuning in to what customers are saying and using actionable insights to empower their frontline teams.
Manisha Powar, Director of Product Management | Qualtrics
Nan Russell, Director Advisory Services | Qualtrics
Ben Kirk, Senior Solutions Engineer | Qualtrics
+ Starting From Scratch: How To Build Affinity With Customers: Affinity Water used to think that leaving its customers alone was the way to succeed. Now, with new government regulation and heightened consumer expectations, delivering a service in silence won't do any longer. Hear how its CX team is transforming the way it collects, analyses and acts on contact centre data, and forging more human connections with customers.
Luke Sambridge, Head of Experience Improvement | Affinity Water
+ Enabling An Esteemed Publisher To Embrace Its Digital Future: Elsevier has supported the work of research for more than 140 years, best known for its medical journals including The Lancet. Now, it's applying the same level of analytical rigour to its contact centre, using Qualtrics XM Discover to find out why customers reach out, and what the brand needs to do to fix issues at scale.
Nil Cremer, Senior Director, Insights & Analytics | Elsevier
+ Happy Employees, Happy Customers, Even Happier CFO: It's no secret that a more engaged frontline means a better customer experience, but most companies struggle to realize the true value of a combined approach. We'll explain how to connect the dots, so you can keep your employees engaged and customers happy for maximum impact on the bottom line.
Léonie Brown, Principal XM Product Scientist | Qualtrics
---
Market Research Breakout
+ Keynote – Getting Closer to Your Customers in 2023: Join Qualtrics experts to explore new technologies and approaches for advanced research that can help you design products that people love, influence strategic business and marketing decisions, and accelerate growth.
Michael Nicholas, Market Research Region Lead EMEA | Qualtrics
Andrew White, Principal Solution Engineer | Qualtrics
+ Using Insights To Make Your Biggest, Most Critical Decisions: Join market research leaders for a lively discussion about how insights teams can help their businesses to make more human decisions.
Louise Haazen, Research & Design Lead, Loop
Thomas Cnudde, Marketing Insight Specialist, Loop
Simon Wood, Head of Research Division, BMG Research
+ Supercharging Your Research Intelligence To Deliver Better Value: We get it: expectations are going up, consumer expectations are changing, and ROI is hard to prove. And your budgets are going down. In this session, hear how research and insights teams respond to numerous challenges and deliver faster, higher-quality insights to brand, product and marketing teams.
Emmanuel Malard, EMEA Market Research Strategy | Qualtrics
---
XM Institute Breakout
Join the Qualtrics XM Institute to go deeper into the three core elements of Experience Management: strategy & insights, people, and the frontline. You'll have seen it on main stage, now's the time to explore further.
+ Designing Digital Experiences that Resonate at a Human Level: In the rush to digitize everything and drive operational efficiency, many companies are designing digital experiences that don't really resonate with consumers. See our latest research and understand how to evolve your research and insights to create more engaging digital experiences.
Isabelle Zdatny, XM Catalyst | Qualtrics XM Institute
+ Modernising Employee Experience Management: Traditional EX programs deliver great value, but are they evolving fast enough? Join Dr Herbert as we explore the features and practices of modern EX management that drive enterprise-wide transformation.
Dr. Cecelia Herbert, XM Catalyst | Qualtrics XM Institute
+ Turning Frontline Insights Into Improved Customer Experience: Your frontline often knows what you need to do as an organisation to succeed. But accessing those insights is hard. Join James for this practical look at gathering, analysing and acting on experience data from your digital and in-store experience.
James Scutt, XM Catalyst | Qualtrics XM Institute
---
Schedule 1:1 time with XM product experts to tackle your biggest technical and program challenges. This is a white-glove service provided by our team to help answer your most complex questions face-to-face, and set you up for success.
From the main stage to breakouts, you'll get the entire XM product roadmap for 2023 and beyond. You'll never be late to the game and you'll leave knowing what new technology is already here (and what's next) to keep your company ahead of the curve.
---
Take your XM program to the next level with expert sessions and networking opportunities with our global partners. Hand-selected by us, these are the partners that can help you implement your ideas, inspire your teams, and ignite your program.
Experience more at X4
---
Delve deeper into
XM during breakout sessions
---
Hear from some of the world's best-known brands, as well as Qualtrics' leading strategists, during these smaller, more interactive sessions. Select from one of six tracks, including employee experience, customer experience and contact centre.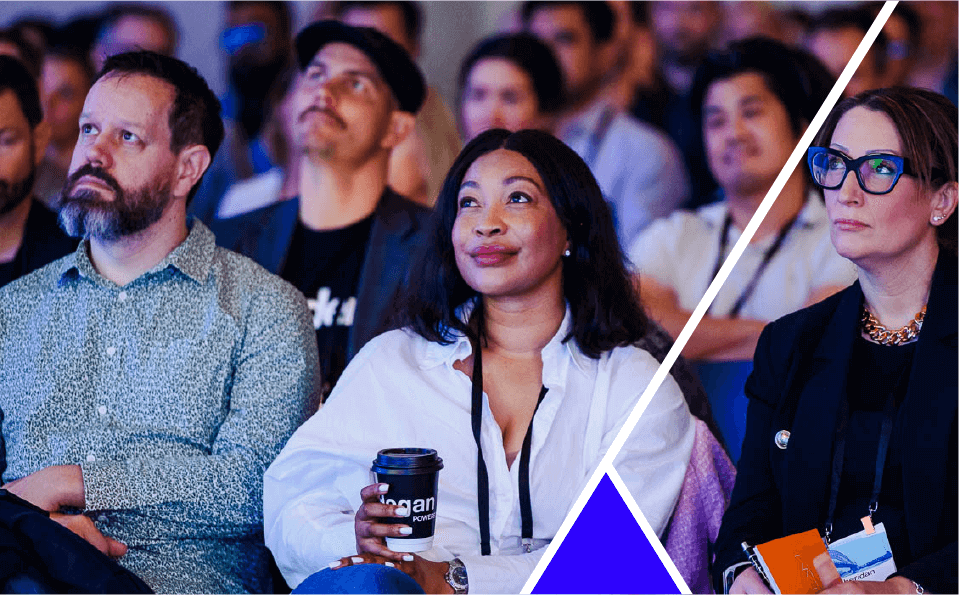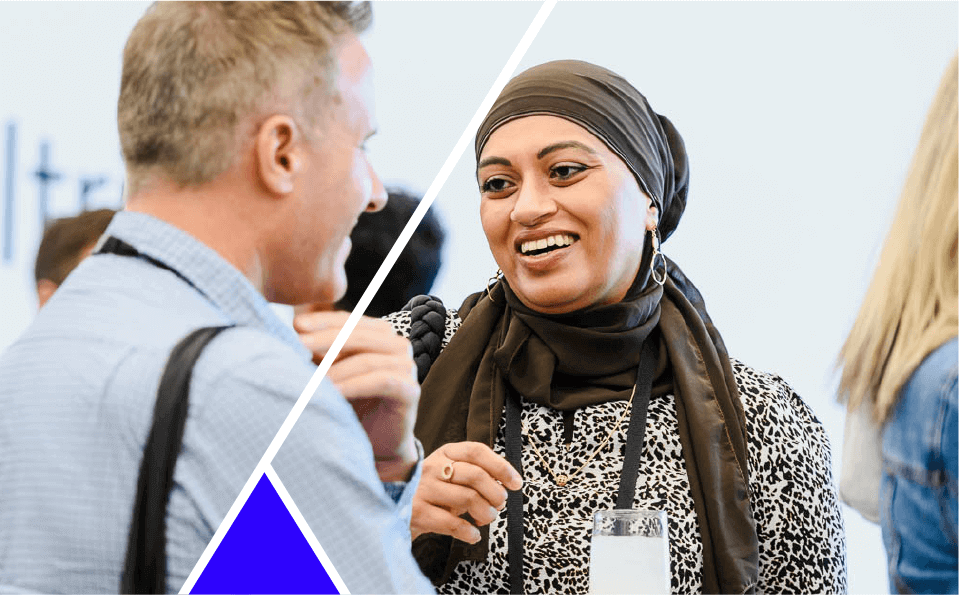 Connect with likeminded experience leaders
---
Share stories, ideas, and get support from Europe's largest XM community. This is your network to lean on, learn from, and be inspired by as you make your moves to re-tool your organisation for experiences that drive growth in 2023 and beyond
Get more out of Qualtrics
---
Develop and grow your XM programs with one-to-one sessions and tailored recommendations from our experts. Bring your questions and log-ins, and our team will open up your program, analyse your XM initiatives, and uncover areas of opportunity.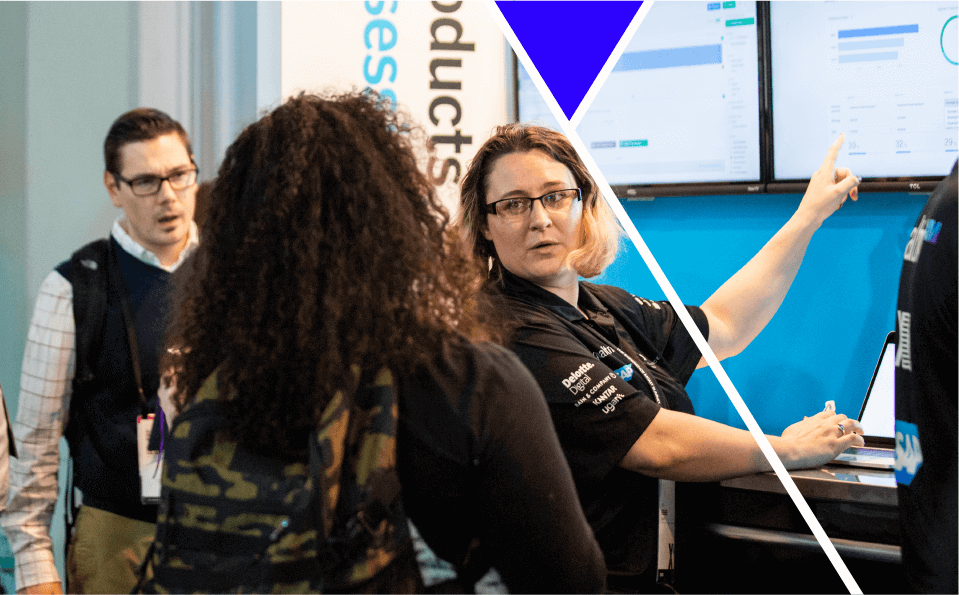 FAQs
---
This year we are delighted to host you at the InterContinental at the O2 which is located at 1 Waterview Dr, London SE10 0TW.
How much does it cost to attend?
This event is free to attend for leaders in customer experience, HR, marketing, product development and brand management.
How do I get to The InterContinental?
LONDON UNDERGROUND:
North Greenwich, 5 mins walk
RIVERBUS:
North Greenwich Pier, 7 mins walk
BY AIR:
(driving distance) London City Airport, 20 mins London Gatwick Airport, 70 mins London Heathrow Airport, 90 mins
What is the recommended dress code for the conference?
The recommended attire for X4 London is business casual.
By registering for this event you agree to allow Qualtrics to share and process your personal data for purposes of follow-up with regard to the content of this webinar, including to event partner, in accordance with our Privacy Statement and Event Terms and Conditions