CustomerXM for Account Management
Build stronger, more profitable client relationships
Turn customers into advocates by delivering B2B experiences that foster loyalty, increase adoption and deliver back to the bottom line.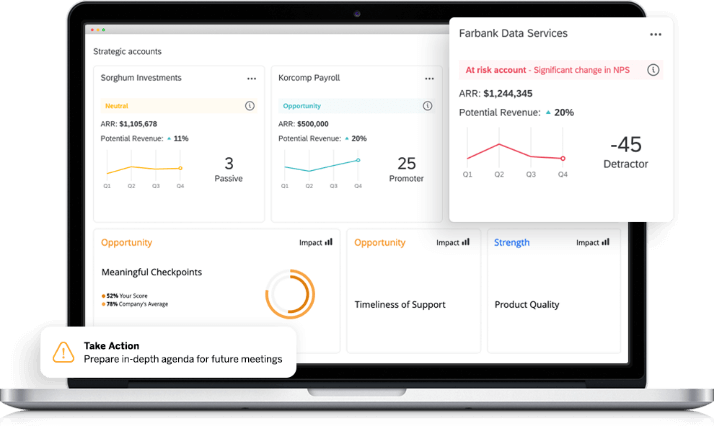 Turn complex client relationships into profitable growth
CustomerXM puts all your experience and operational data together on a single, powerful platform so you can see how every client interaction impacts the bottom line and prioritise the right actions to drive faster and more profitable revenue growth.
Take the right actions across the organisation
Customisable, automated workflows route recommended actions to the right people in real time, so they can step in and improve the experience.
Close the loop immediately with at-risk accounts or unhappy clients
Create a seamless feedback cycle throughout the business and drive action in the platforms your teams are already using, including Salesforce, Zendesk, ServiceNow, and many more
Prioritise actions that will make the greatest impact with Qualtrics' automatically recommended Focus Areas across the customer journey
Track actions, assign owners and monitor the improvement these actions make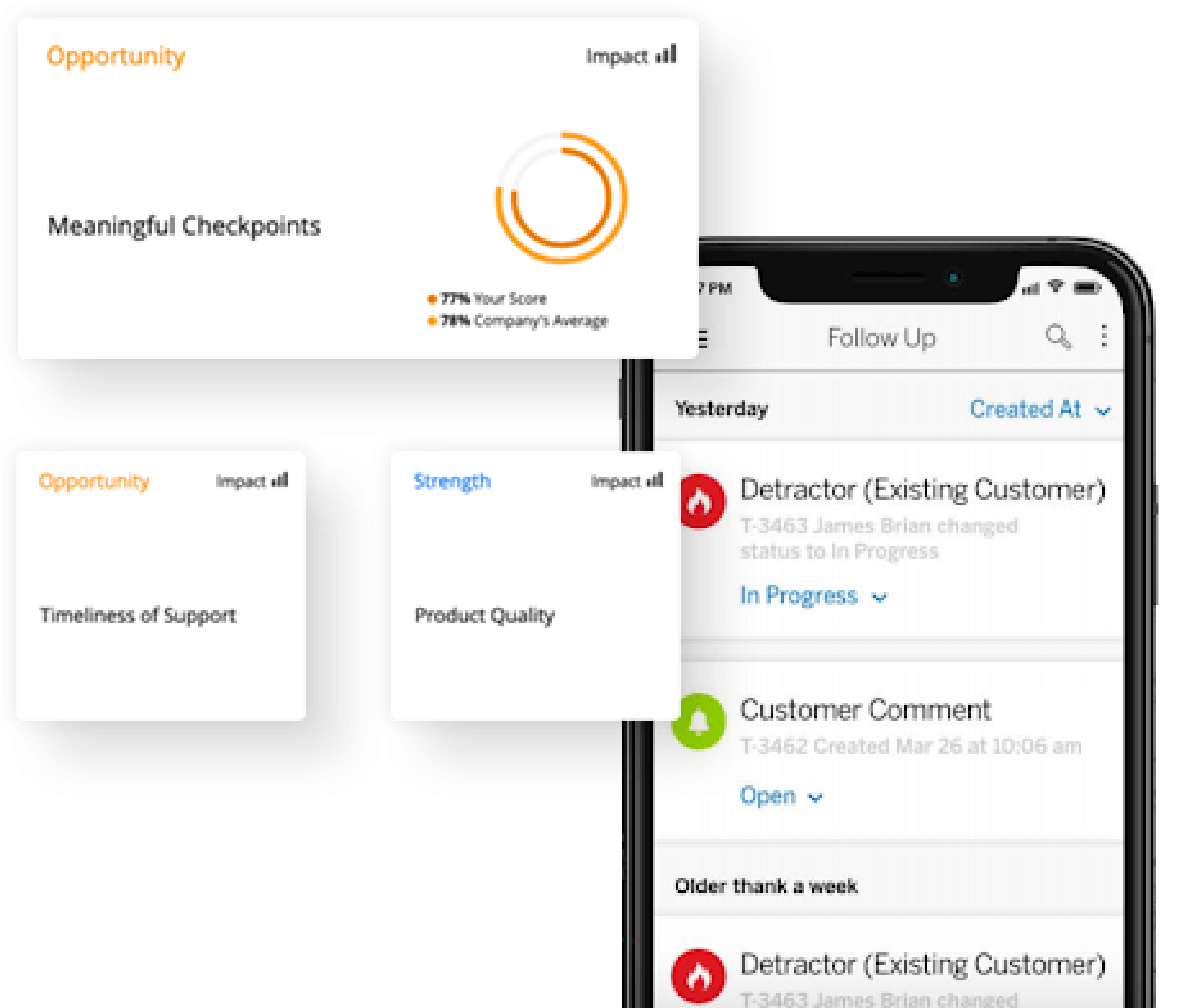 Listen to every stakeholder at every touchpoint
Get feedback from your primary decision maker and everyone else—whether it's through solicited or unsolicited channels.
Move beyond traditional surveys, and collect real-time client feedback through multiple channels
See what clients are saying on third party platforms like social media and online review sites
Improve digital experiences with tailored listening and actions for specific web page such as account cancellation and support
Learn More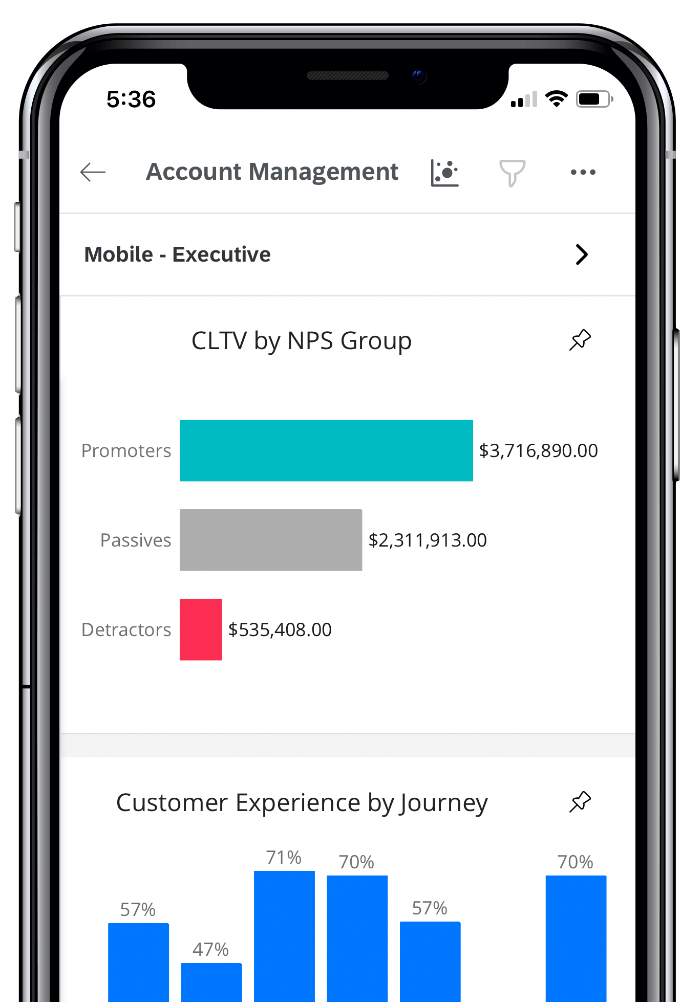 Spot problems early and act to reduce customer churn
Proactively improve your processes with powerful, predictive analytics that run 24/7.
See which touchpoints have the biggest impact on the customer experience so you can improve your acquisition and renewal rates
Automatically identify upsell opportunities
Identify accounts at risk of churn and see the right actions to take to retain your key accounts
Trusted by the world's most successful B2B brands
CustomerXM for Account Management is built with industry-leading security & compliance and integrates easily with the systems your business runs on.
Certified to the highest security standards including FedRAMP, HITRUST, and ISO 27001 + robust governance controls, GDPR compliance, and data privacy features
Integrate powerful insights from Qualtrics into the CRM platform your team is
already using and bring the entire customer view into a single platform
Streamline and automate your workflows by bringing together automation
platforms, ticketing systems and messaging apps all in one place
Mature your program over time with support from our team of specialists, from program design and implementation to 24/7 support
Ensure that experience data is linked to the right individual, all the time, with Active Org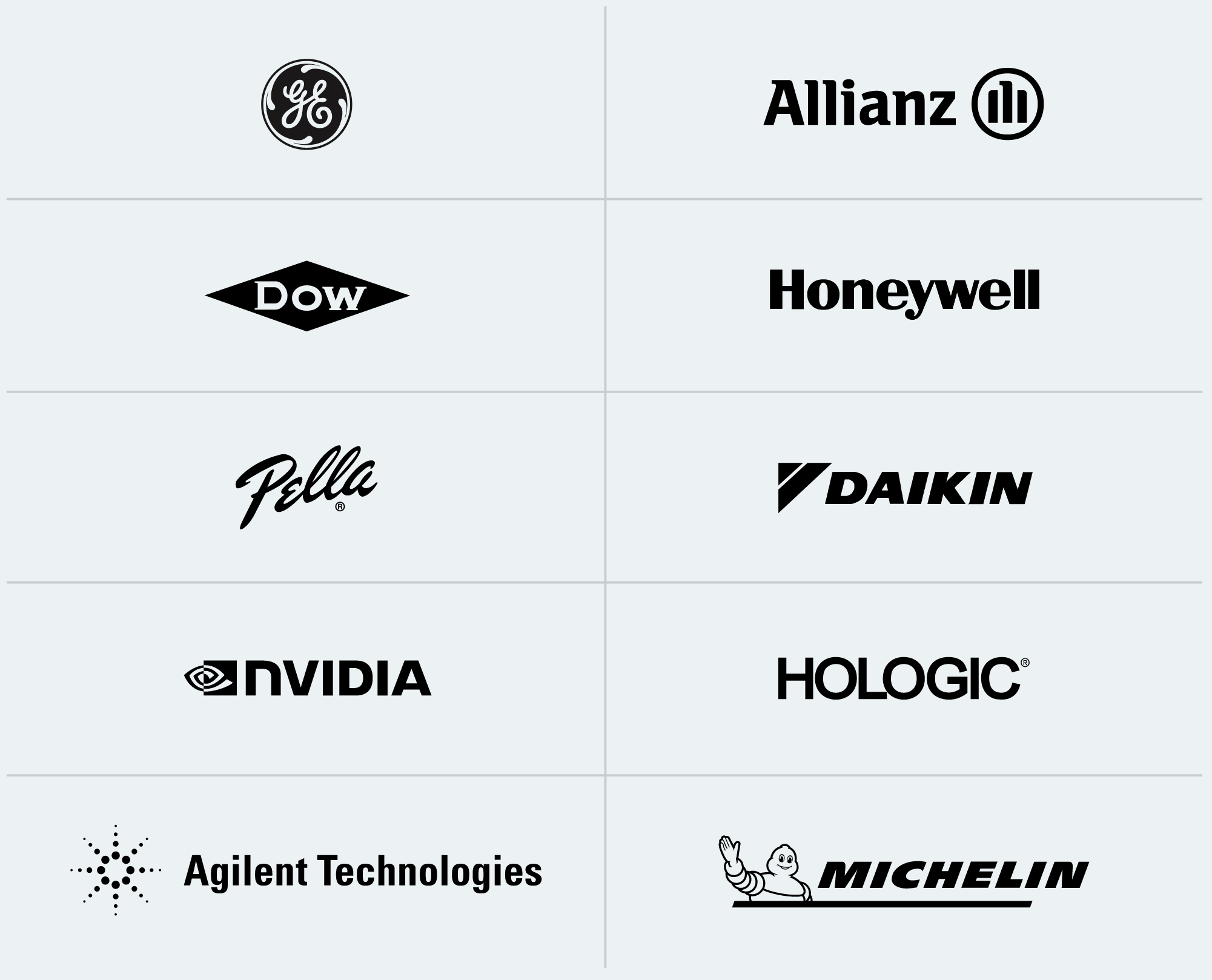 What is account management?
Account management is the end-to-end process in a B2B organisation that combines the sales and post-sales touchpoints. In the past, account management has been seen as a solely post-sales activity, however in recent years the most successful B2B organisations have taken a more holistic view. They understand that the interactions clients have in the sales process and in post-sales are intrinsically linked, and that each interaction combines to form an overall view of the organisation. As such, account management software is now used by everyone from sales and customer success to marketing and product teams to understand everything from the likelihood of a prospect becoming a customer, all the way through to identifying upsell opportunities to existing clients. The best account management software acts as a single system of record for every client interaction, helping teams throughout the organisation take the right actions to improve client satisfaction, reduce churn, increase revenue, and drive profitable growth.