Foundational Customer Experience
Create a customer-centric culture
Set the foundations for success by putting the voice of the customer at the heart of your business. Better understand and meet their needs with customer-led decisions that you know will increase loyalty and satisfaction.
Identify the root cause of broken experiences, use focus areas to make improvements and set expectations for success throughout the business with the Qualtrics platform.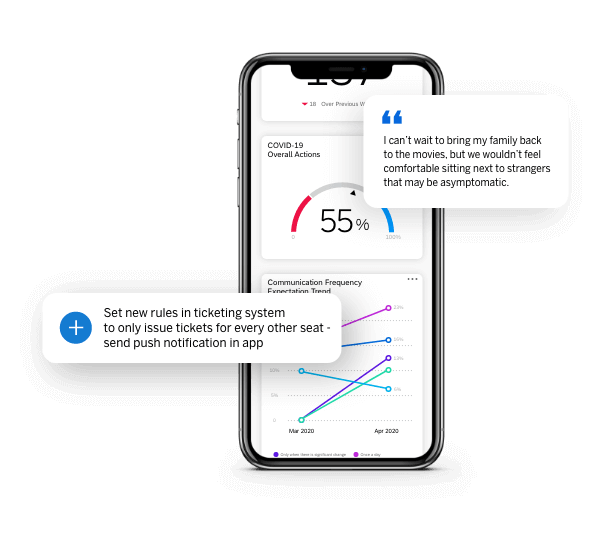 Put the customer at the heart of your business
---
Empower your organisation
Go beyond measurement and act on customer feedback. Create flexible dashboards and tailored reports for teams and individuals, and work as one to close the loop quickly and improve customer experience.
Work towards one goal
Get every member of the organisation buying into the customer experience. Create accountability, align reporting, and set governance and incentives for customer-orientated success.
Predict so you can fix
Understand key drivers and patterns of customer behavior so you can identify experience gaps in the customer journey. Boost satisfaction by getting ahead of issues before it's too late.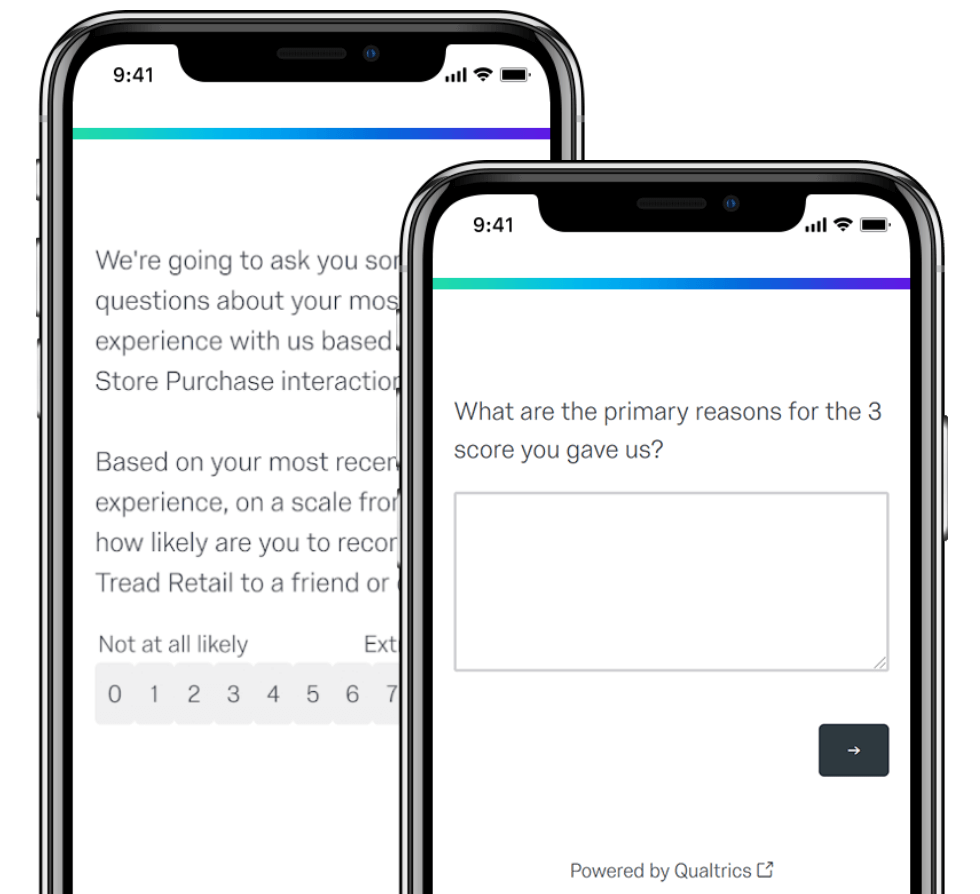 Customer-led breakthrough results
Satisfied customers stay longer and spend more. Put the customer at the heart of your business decisions and create experiences that ensure your customers keep coming back.
Hear the Voice of the Customer
Meet your customers where they are and take your Voice of the Customer (VoC) program to the next level with multi-channel customer feedback including web, SMS, chat and more.
Access all your data in one platform so you can develop a single source of truth for customer measurement and provide overall visibility to the health of the business.
Learn more about VOC Software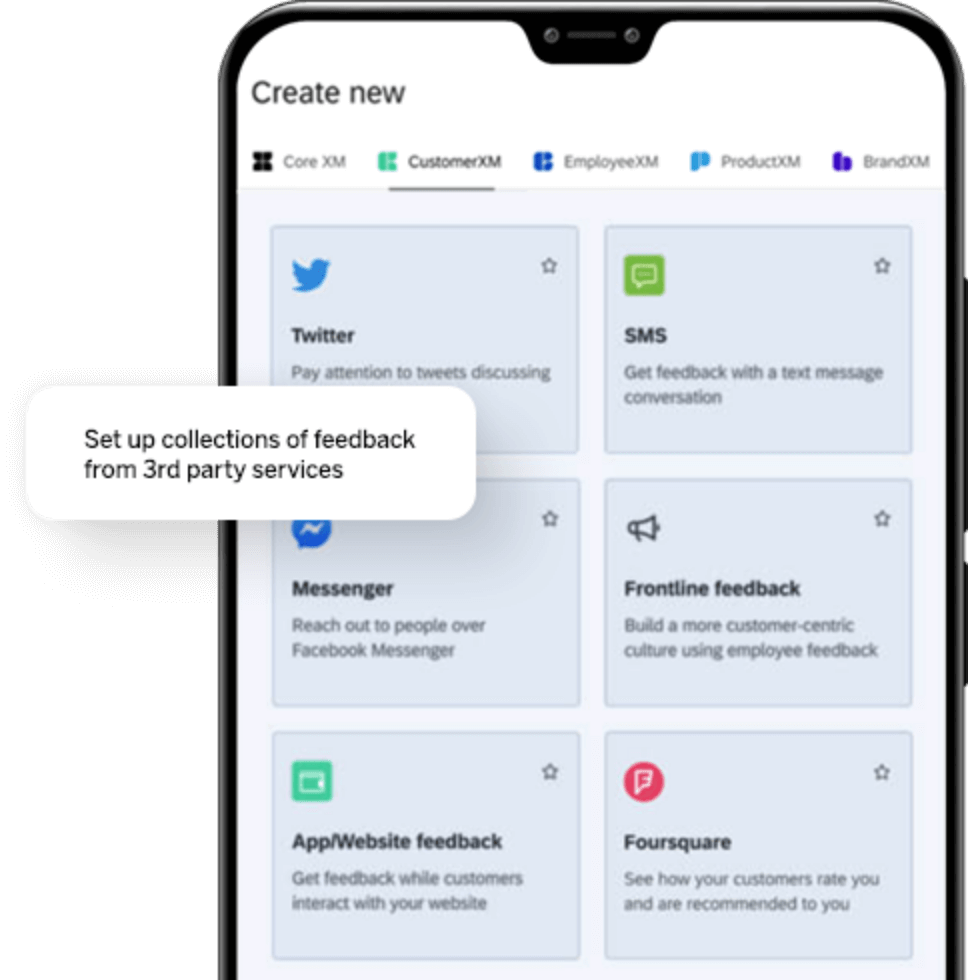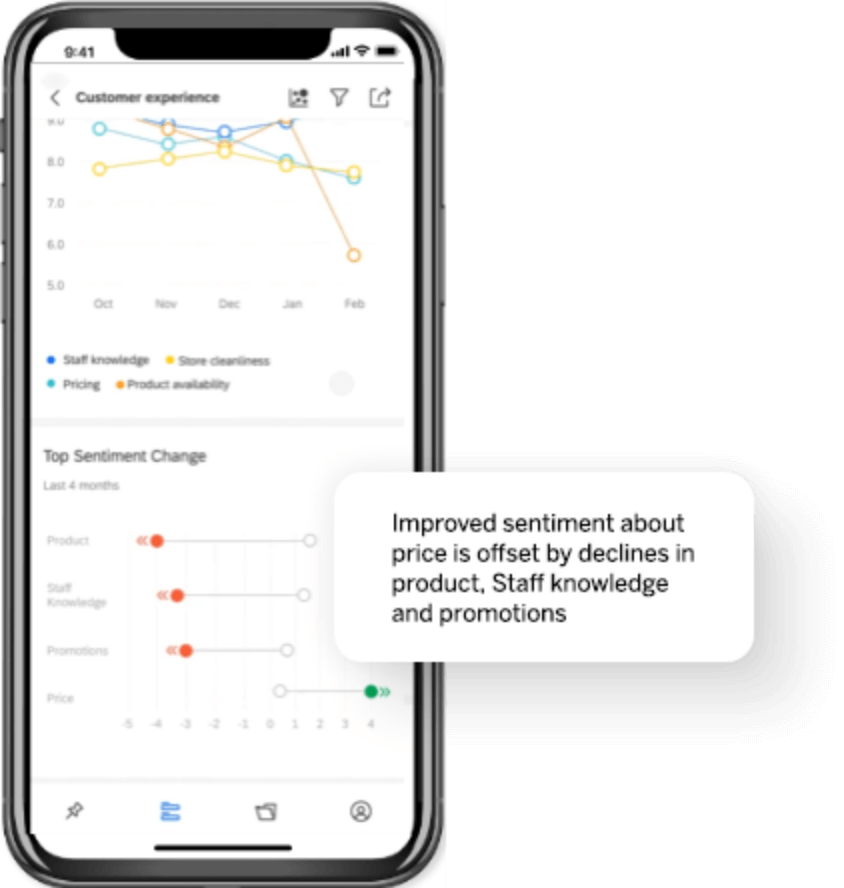 Find the "why" behind the "what"
See what matters most to customers and understand what drives their actions, so you can better meet their needs. 
Identify experience gaps and take decisive actions to drive improvements with iQ, our predictive intelligence platform. It analyses open text feedback and sends you recommended solutions to deliver maximum impact – for your customers, and the business.
Go from measuring to acting—automatically
Bring your teams together with automated workflows sent to your CRM platform. Drive action in the platforms your people are already using, including Salesforce, Zendesk, ServiceNow and many more.
Easily share insights throughout the organisation with relevant smart notifications and mobile app access, so you can understand the customer faster and hunt down and fix broken experiences before it's too late.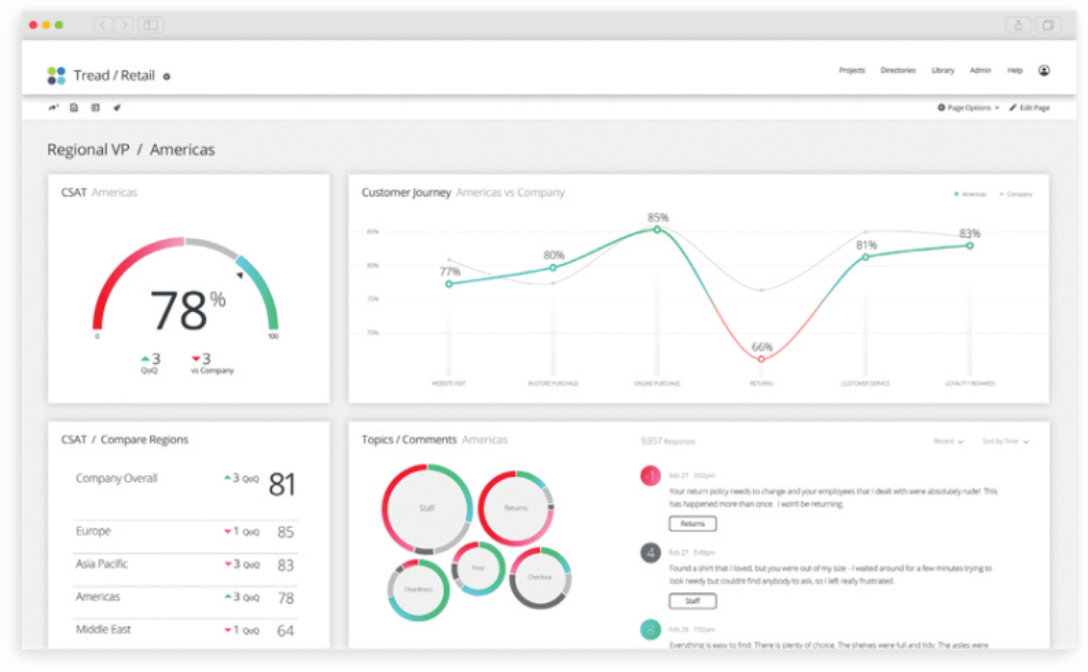 Peace of mind with the Qualtrics platform
Keep your data safe and secure on the enterprise-grade Qualtrics platform, and have complete trust with tight privacy, monitoring, and data access controls.
Benefit from sensitive information controls, easily deal with GDPR requests, and simply enforce what data needs to be collected, deleted and retained.