---
Harness the latest employee engagement tools to make sure your people feel committed to their roles, their teams, and your organisation.
What are employee engagement tools?
Employee engagement tools are strategies, processes, and technologies that help companies to improve the levels of engagement among their employees. Nowadays, employee engagement software plays a major role in supporting organisations that want to understand and improve their employee engagement levels and is likely to be the primary employee engagement tool large businesses use.
That's because employee engagement software is capable of analysing large volumes of data at speed and producing insights that allow leaders and managers to take action quickly. It can manage systems that would otherwise take up a lot of human capital, liberating your HR team to work more creatively and strategically. It also acts as a single source of truth, storing all of your employee data and providing appropriate access to it at many levels throughout the company.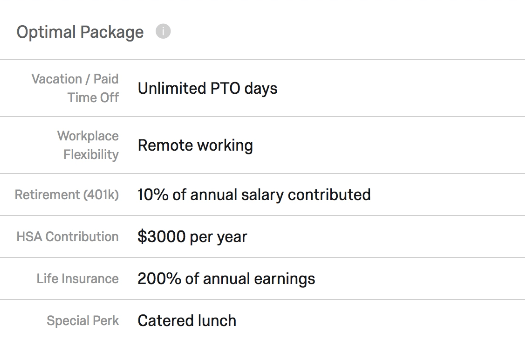 Why should you invest in employee engagement tools?
If there's one thing recent years have shown us, it's that people are worth investing in, and making sure employee needs are met and that work is meaningful for people is more than just a nice-to-have. From tracking employee performance to understanding what kind of employee recognition your people most value, being able to drive employee engagement is a key part of the picture when it comes to a great employee experience. And employee engagement measurement tools are essential for getting it right.
There are a number of ways employee engagement, and by extension employee engagement tools, improve outcomes for companies. These range from short-term wins to long-term benefits that develop over months or years.
1.   Lower rates of attrition
Engaged employees are less likely to want to leave a company. Businesses with high levels of engagement have 40% lower turnover compared to those with lower levels. By using employee engagement tools to identify and work on the barriers to employee engagement, you can reduce churn in your workforce. This saves money and prevents intellectual capital from draining out of your business.
2.   A better customer experience
Employee experience and customer experience are closely linked. When your employees are engaged, feel valued and are highly motivated at work, it's likely that your customers will also feel the benefit. The best employee engagement tools will help you to draw explicit connections between levels of employee engagement and the quality of your customer experience.
3.   A positive company culture
When large numbers of employees are engaged, the culture will reflect their mindset and attitude towards your company. That means a culture of making improvements, taking responsibility for success and feeling personally committed to company values. Engagement isn't the only ingredient for a great company culture, but it's definitely a valuable part of the whole.
Free eBook: Find out how 3 leading companies get culture right
4.   Fewer accidents and absences
Organisations with high employee engagement levels have 62% fewer accidents at work and 50% fewer absence days than their less-engaged competitors, according to our research.
5.   Greater revenue and income
Employee engagement can be directly linked to financial benefits. We found that businesses with more engaged workforces have 2.5x greater revenue growth and 2x the annual net income compared to companies with lower employee engagement. And according to Forbes, companies with highly engaged employees outperform their competitors by 147%.
Engagement remains a hugely important factor for business success, and not only because of its association with employee performance. So it makes sense that organisations are investing in employee engagement solutions with powerful capabilities. For smaller businesses, free employee engagement software can do some of the work, although its features are likely to be limited.
What features should you look for in employee engagement tools?
Outstanding employee engagement surveys
Employee engagement surveys are still a foundational element of employee experience management, so make sure you pick an employee engagement survey tool that makes designing surveys, deploying surveys, collecting data and analysing the results a breeze.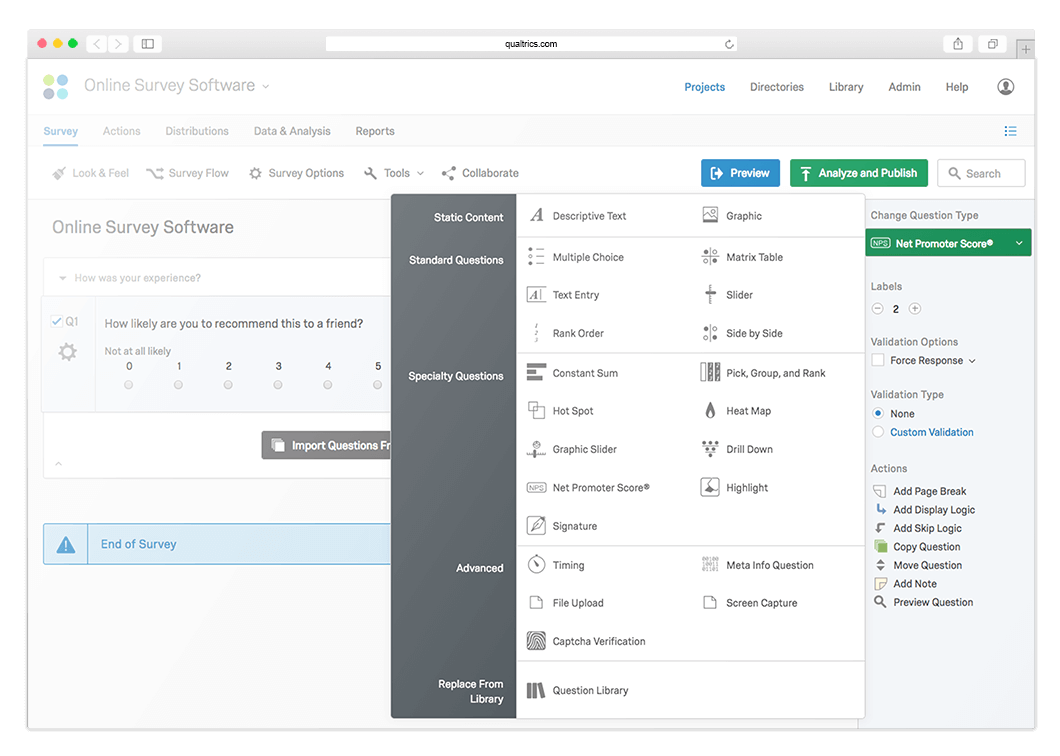 Want to see an example of an employee engagement survey?
AI-enabled employee feedback analysis
Advanced technologies like machine learning and natural language processing are a powerful addition to an employee engagement platform. They allow you to work with employee feedback written – or spoken – in your employees' own words, no matter how large or how geographically disparate your workforce is. Using AI tools, you can understand nuanced information like employee sentiment quickly and accurately, gauge what matters most to them and learn where you can take action to get the best results.
A user-friendly interface
Choose employee engagement software that's as accessible and usable as possible, so that you're not limiting the number of people who are able to benefit from it. It should work smoothly and responsively, with workflows that are intuitive and instructions clearly written in plain language.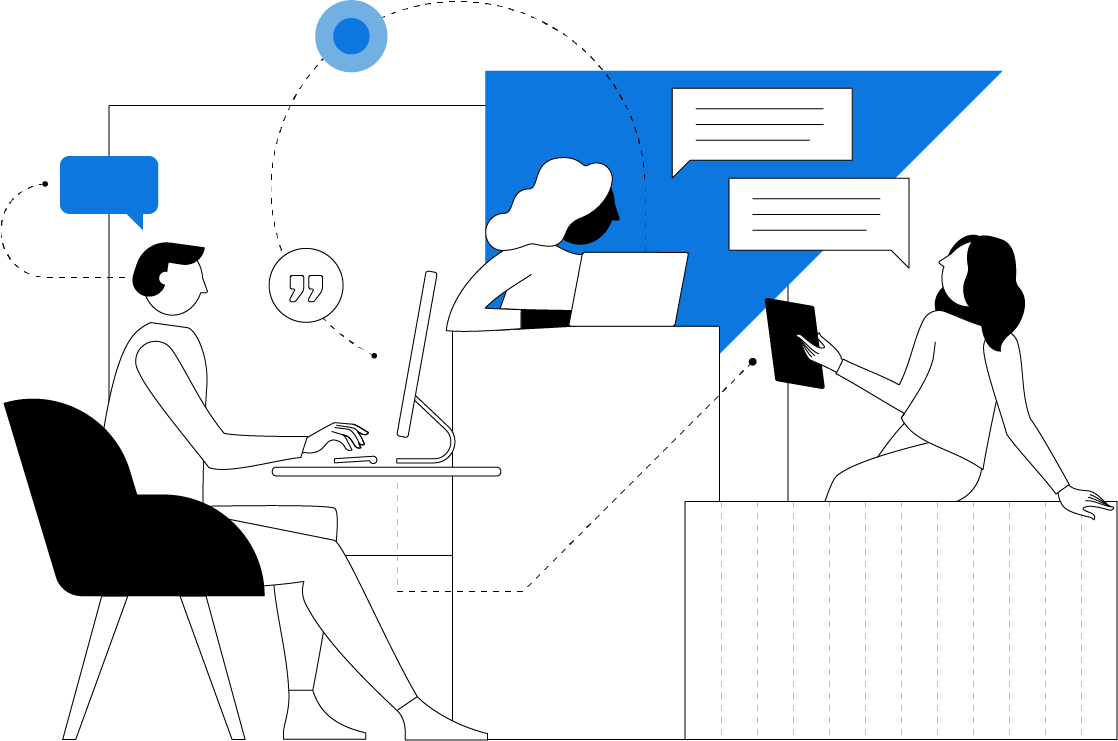 Employee engagement software should be powerful and sophisticated, but it should also fit your needs, doing everything you need and nothing you don't. Your business will change rapidly, and so will the expectations and needs of your people, so look for an employee engagement platform that's built to be flexible and scale with you over time.
First-class customer support
An employee engagement solution isn't a one-off investment. It's a continually developing partnership between you and the team who provide your employee engagement tools. Make sure your chosen employee engagement tool has informed and empowered support available whenever you need it, whether that's bespoke assistance from an account manager who knows your business, comprehensive documentation and self-service tools you can dip into whenever you need to, or a blend of approaches.
Free Ebook: How to use digital support to drive customer loyalty 
Modern businesses use many different tools and systems to measure, monitor, track, record, deploy and evaluate their activities. Make sure you choose employee engagement solutions that can connect easily with your other systems, for example via an API.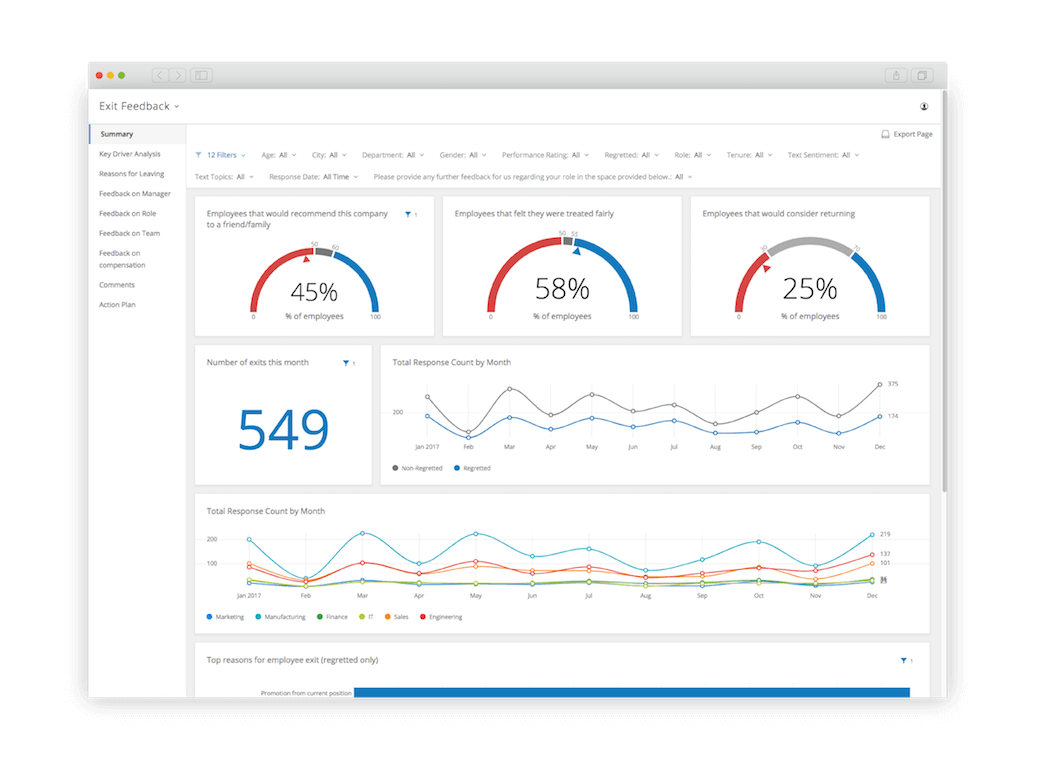 The best employee engagement tools don't just tell you what you need to do. They do it for you. Automated workflows can be set up to act when certain conditions are met or situations occur. That means they can be used to automatically award employee recognition benefits for example, to recognise employee performance that consistently excels, or to make changes in line with different stages of the employee lifecycle for each member of your workforce.
Examples of employee engagement tools
The mix of employee engagement tools and approaches you choose for your business will depend on your needs. Here are some of the most popular options.
The mainstay of any employee engagement platform. Employee engagement surveys tend to be deep-dives into various aspects of an employee's experience with your business, and they are run at longer intervals, often annually. Use them to identify key drivers of engagement and to understand how employee engagement links to your other operational metrics, including financial KPIs and employee performance.
A faster and more focused way of listening to your employee experiences. Pulse surveys are deployed more frequently than employee engagement surveys, and tend to focus on a specific area. Use them to monitor and respond to changes in employee engagement in a short timeframe, such as after changes to work processes or employee recognition policies, or to gauge the progress of a project. Invaluable when your work is fast-paced and your employees need to know you're listening and acting on what they tell you.
A positive candidate experience and onboarding phase can set the scene for employee engagement over an individual's whole career with your company. Measuring employee engagement and experience at the first stage of the employee lifecycle can help you benchmark engagement levels for a given individual. It can also help you improve that all-important initial impression for future hires.
Interviewing soon-to-be-ex employees may not seem an obvious way to improve employee engagement, but exit interviews are a valuable resource, since they help you gather honest feedback about the entire employee lifecycle. Importantly, exit interviews help you to understand why attrition happens and what you can do to reduce it in the future, whether that's improved employee recognition, a different kind of company culture, or something else altogether.
Employee engagement tools in action
Want proof that investing in employee engagement tools pays off? Here's how employee engagement tools have helped some of the most successful Qualtrics customers improve their employee experience, among other outcomes.
International investment bank Goldman Sachs turned to Qualtrics to help create an amazing employee experience. The use of engagement tools meant that the people team had hard data to back up their decisions. They were able to learn some surprising truths about what their workforce wanted most from benefits and employee recognition packages, and how managers could change their behaviour to maximise employee engagement.
Telecoms company Telefonica decided to go beyond employee engagement and focus on the entire employee experience. Moving from annual engagement surveys to regular employee pulse surveys, the company learned how to personalise the employee experience for people at different career stages, in different locations and in different job roles. Employee engagement tools played a central role, with engagement surveys and ENPS (employee net promoter score) pointing the way to progress and improvement.
Digital realty innovators Zillow found themselves in a period of rapid growth, hiring large numbers of people quickly. The people analytics function levelled up its understanding of employee engagement from operational data alone to operational + experience data. The use of employee engagement tools revealed some clear directions for taking action, such as clarifying career development opportunities at Zillow, which led to higher levels of employee engagement.