---
What does employee engagement software do, and why is it so essential for your business? Here's how you can use your employee engagement tools to improve the employee experience, make better decisions and retain your top talent.
What is employee engagement software?
Employee engagement software is a computer technology that businesses can use to monitor, understand and improve the engagement levels of their employees. A great employee engagement tool does three fundamental things:
1.   Listening
By listening to how employees think and feel across multiple channels and at different times, employee engagement software presents a moment-by-moment measurement of how engaged employees are, what they think and feel about different aspects of their company and role, and where they want to see changes made.
2.   Analysing
High-quality employee engagement software platforms offer statistical and analytic tools to help you work with the employee data you've collected and show up insights within it. These insights can help you predict and plan for likely outcomes, such as an increase in intent to leave, and show you where you need to take action, such as what you can address to increase employee retention.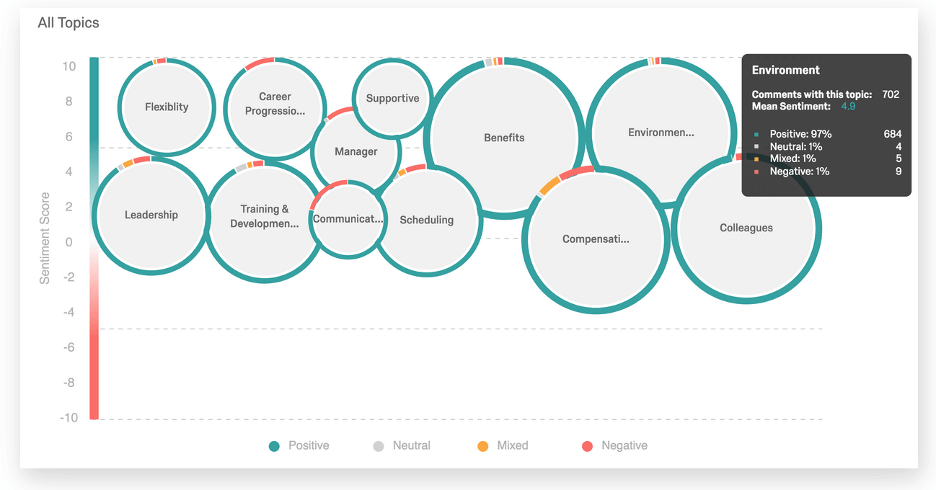 3.   Enabling action
The best employee engagement software helps you to actively improve employee engagement. It does so by supporting actions like giving rewards and employee recognition, coaching and development, talent management, improved employee communication, and helping you nurture a strong company culture.
How does employee engagement software work?
Most employee engagement platforms are available on a Software-as-a-Service (SaaS) basis, which means companies pay a subscription to use digital tools provided by a software partner. These tools can be logged into via a company's existing hardware, e.g. computers, laptops, tablets, and smartphones, in a similar way to online banking or email. Most employee engagement platforms don't need to be installed and licensed on a specific machine in a fixed location.
Employee engagement software isn't a new phenomenon, but that doesn't mean it's settled or static. It's continually developing and becoming more personalised and responsive as the industry evolves, with more features and capabilities being added all the time. For this reason, a SaaS model makes much more sense than buying an employee engagement solution on a one-off basis that will quickly go out of date and need to be replaced.
Why do we need employee engagement software?
As an HR topic, employee engagement has been around for decades. Thanks to a steady increase in businesses' understanding of the value and depth of engagement and its role in shaping successful companies, it has proven to be an enduring priority rather than a passing trend. Achieving and maintaining employee engagement is worth investing in, which is why employee engagement software is often seen as an essential tool.
Employee engagement is defined as how much an employee is committed to helping their organisation achieve its goals. It's tied to a range of positive business outcomes including increased employee performance, better employee retention, higher job satisfaction, and increased revenue.
Employee engagement is a core part of a positive employee experience. A great employee engagement solution will be integrated with experience management tools so that improving engagement happens as part of a broader scheme of measurement, insight, and action across all aspects of your business.
How can software improve your employee engagement program?
Employee engagement software helps companies in many ways.
Efficiency and speed
One important benefit of using an employee engagement tool is the ability to save human time and effort by automating and digitising some of the work involved in using employee experience data.
Imagine designing, distributing, collecting, collating, and analysing data from an employee engagement survey using manual work at every stage. Not only is it time-consuming and unrewarding work, it's significantly more prone to error than a software solution that does the heavy lifting for you.
Oversight and insight
Employee engagement software helps you 'join the dots' between different departments, teams, and locations to uncover trends, gaps, and patterns within your organisation. This can be invaluable as companies scale and human oversight becomes more difficult. Employee engagement solutions offer leaders the ability to gain a birds'-eye view of their organisation, and then drill down into the specifics, all using the same tool.

Prediction and strategy
Another key capability of employee engagement software is performing deep analysis and coming up with predictions and recommendations based on a company's employee data. The best employee engagement software solution will crunch the numbers for you and produce top-level insights and summaries that anyone can understand, via reporting and dashboards that can be widely shared within a company.
What does employee engagement software do?
Here are just a few of the functions your employee engagement software can perform for you.
EX and employee engagement surveys
Surveys are one of the best-established methods for gauging levels of employee engagement and related factors like job satisfaction and workplace culture. Traditionally performed as an annual exercise, employee engagement surveys are increasingly being run more regularly, for example as pulse surveys.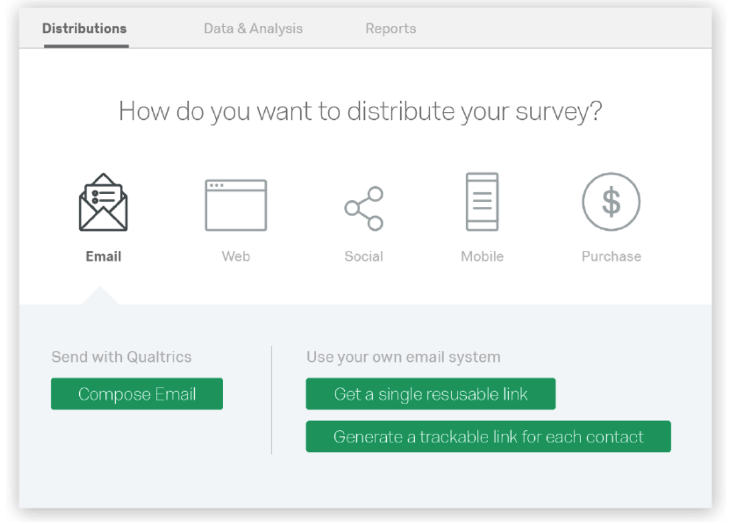 With the right kind of employee engagement survey software in place, you can run employee engagement surveys with minimal effort. This means you can afford to poll your people in more specific ways, for example designing a survey to address a particular aspect of the employee experience or target those performing a specific kind of role in your company.
Performance tracking
Employee engagement solutions can be used to keep track of employee development and goals, giving both managers and employees a useful reference point for one-to-ones and coaching. As well as working on an individual level, this data can be analysed at scale to give you a clear perspective on your people's skills and strengths, and where you can make improvements in your company's overall wealth of skills, e.g. through hiring or training and development.

Employee recognition
When employees go above and beyond or achieve consistently high standards, you can recognise and reward them through your employee engagement software. Recognition is important for building and maintaining employee engagement, as it helps people to feel valued and renews their commitment to their roles and teams.
In addition to informal recognition practices like thanking or praising employees, you can use your employee engagement software to administer a formal program of achievement and recognition, where employees fulfil pre-defined criteria to reach award status.
For example, you might present an award to the employees who have delivered a consistently high standard of customer experiences over a set period of time. Because your employee engagement software tracks these achievements over time in a way that's transparent to everyone, it's a fair and accurate way to recognise your top talent, rather than relying on subjective judgments that might vary from manager to manager.
Feedback
Employee engagement software provides a valuable communication channel between your people and leadership. Just as businesses want to know how engaged their employees are and what they can do to make things better, employees want to feel listened to and to see their feedback making a difference.
By providing an easy-to-access digital channel, employee engagement software allows individuals to contribute their feedback directly into a single source of truth, where they can feel confident it will be listened to and acted on if appropriate.
As well as improving the quality of what you collect, employee engagement software allows you to get specific about when you collect it. You can use these kinds of tools to collect feedback at the moments that matter across the entire employee lifecycle, from recruitment to development to retention and exit. This gives you a more granular and specific level of experience data, which allows you to uncover insights and make better predictions.
Discover how to best collect this feedback.
What to look for in employee engagement software
●     Easy to use
Employee engagement software should reduce friction and effort, not add to it. Look for intuitive interfaces and plain-language outputs that make the tools as accessible and user-friendly as possible. Complex employee engagement software might be powerful, but if you need a special qualification to use it, that lack of usability is severely limiting how well the software can perform for your organisation.
●     Flexible and scalable
Your business is growing, changing, and improving all the time, and so should your employee engagement software. Look for tools that can be adapted to your needs over time by adding or removing features from your subscription.
●     Backed by great service
When your employee engagement software comes with a high level of customer care, you're more likely to get the best from it. Being able to access expert, responsive support when you need it means you can ask questions and make plans for how to use your employee engagement in new and creative ways, extending the value and return on investment you're getting from it.
●     Artificially Intelligent
The best employee engagement software uses technologies like machine learning and natural language processing to enhance their performance, power, and efficiency. With AI gaining ground as a new standard in enterprise software, look for the tools that are well established in harnessing the power of AI, rather than the ones playing catch-up.
●     Integrated with your other business systems
Employee engagement systems shouldn't just work in a vacuum. The best employee engagement tools will be able to integrate with other software systems, for example via an API, so that your business data can be pooled for better quality insights and predictions.
●     Automated
One of the biggest problems employee engagement software solves for companies is time and human resources. Take that capacity to the max by choosing a platform that not only produces actionable insights, but uses automated actions and workflows to complete tasks for you. For example, raising a ticket or when a certain set of conditions is met or awarding a benefit when an employee excels in their work.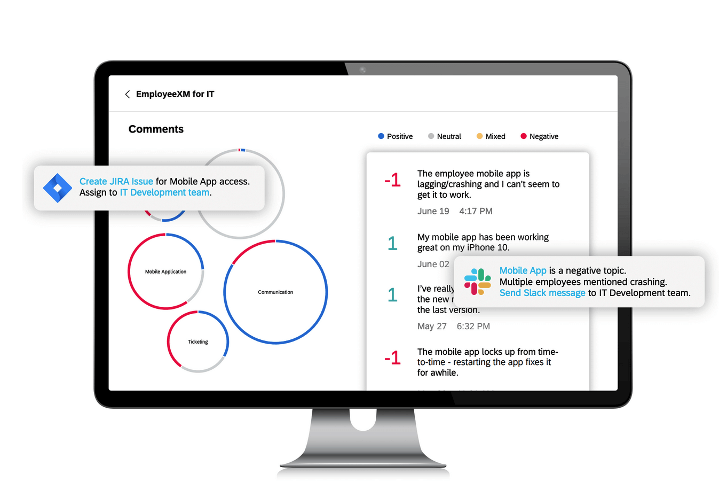 How we can help
Our employee engagement software is part of a comprehensive experience management platform that's as powerful as it is easy to use. It's also highly flexible. We'll work with you to develop an employee engagement solution that meets your specific business needs right now, and adapts to support your growth over time.