CONTACT CENTER AI
AI-powered agent assistance
Turn AI into an agent's best friend with our industry-leading natural language understanding and machine learning capabilities.
Improve agent effectiveness by automating time-consuming manual processes, freeing agents up to fix customer issues
Ensure service quality by putting the right information into the hands of the agent, at the right time, without them even having to ask
Adapt as customers change. Our AI is constantly listening and understanding customers so it can provide the best advice for agents
REAL-TIME AGENT ASSIST
Deliver world-class service, every time
Drive loyalty by guiding every customer conversation toward the best outcome as it happens, with Real-Time Agent Assist.
Automatically surface relevant context and information so rather than spend time asking questions about the problem, agents can focus on fixing it
Remove the guesswork with real-time recommended actions and resources, so agents can resolve the issue in an appropriate and efficient way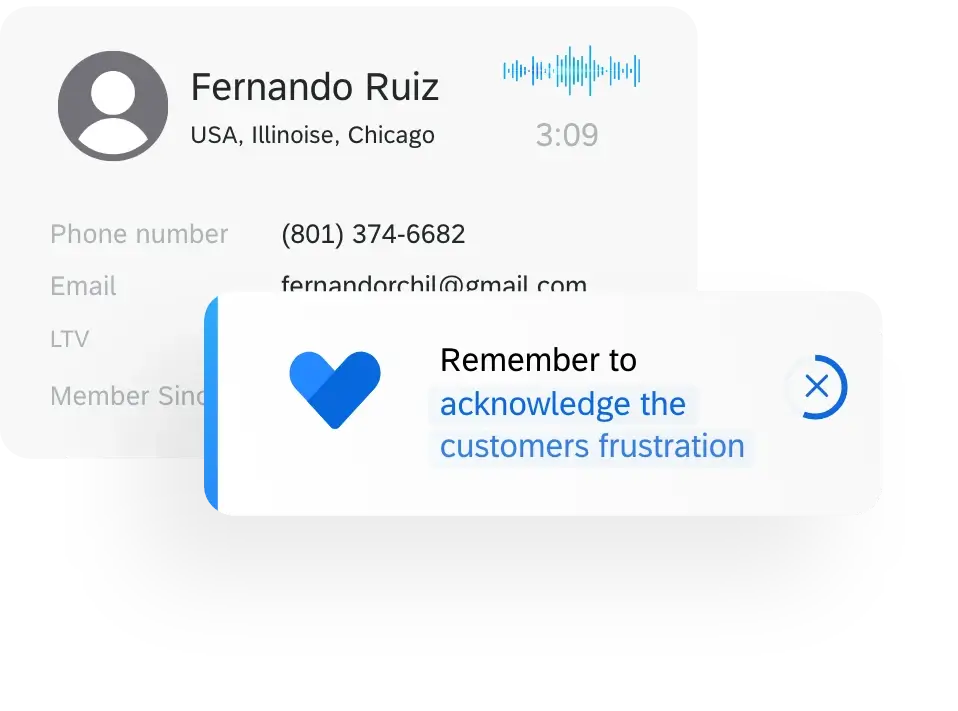 eBook_
Improve agent effectiveness
The benefits for both agent and business are clear — improved agent effectiveness
and retention, higher customer satisfaction, and increased revenue. This guide outlines
how to build an agile contact
center team, turn managers into
coaches and optimize your digital support channels to achieve measurable agents – and businesses – success.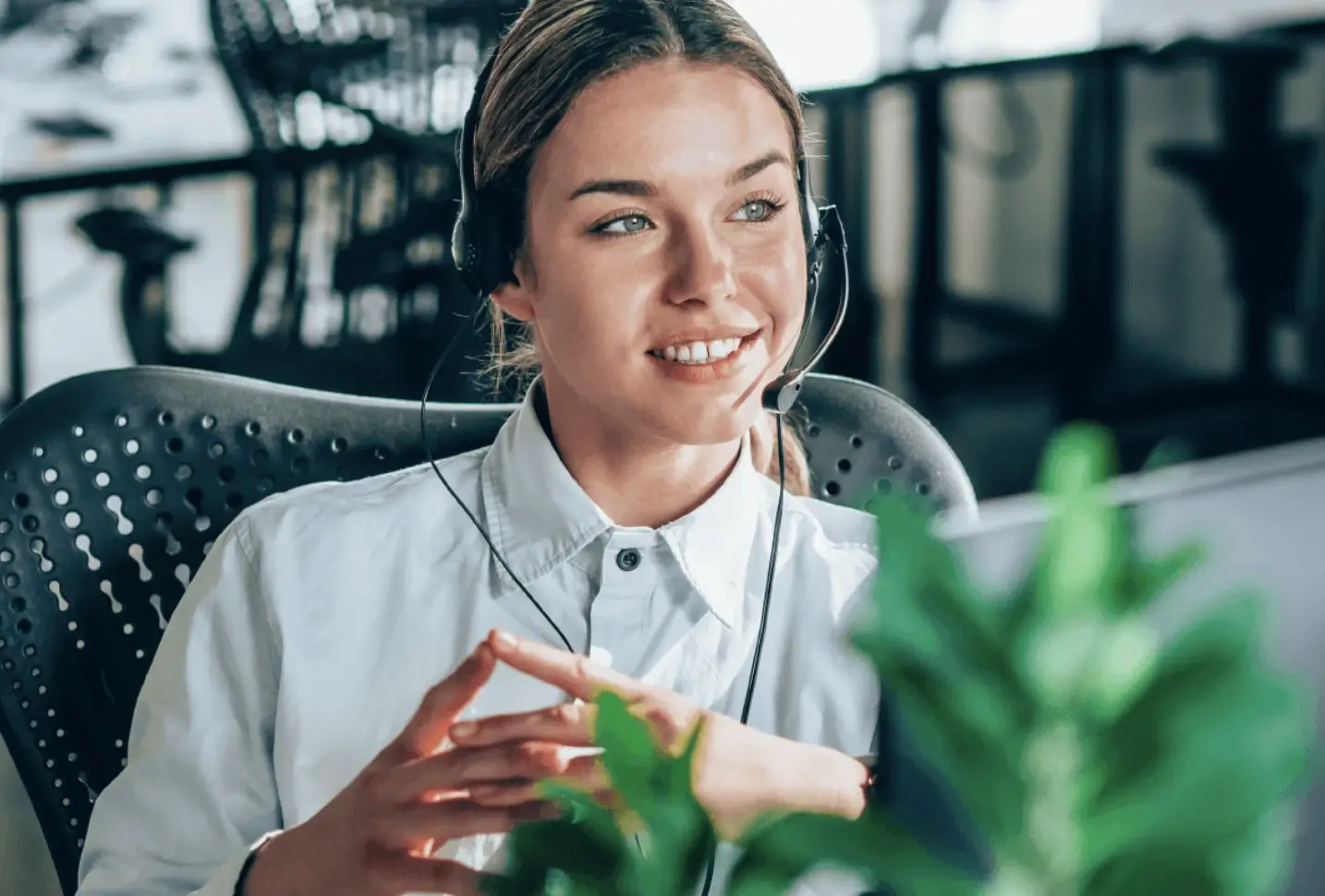 AUTOMATED CALL SUMMARIES
Make costly, manual processes
a thing of the past
When a call ends, agents are left to write up post-call notes adding minutes to their handle time when they could be helping customers. Automated Call Summaries make that a thing of the past.
Reduce after call work, saving time and money, with instant call recaps that capture nuance, sentiment, next steps, and more
Improve agents ability to focus on and serve the customer, knowing they no longer need to worry and waste time on more manual and tedious work
Drive consistency and reduce risk by creating an unbiased, consistent historical record of interactions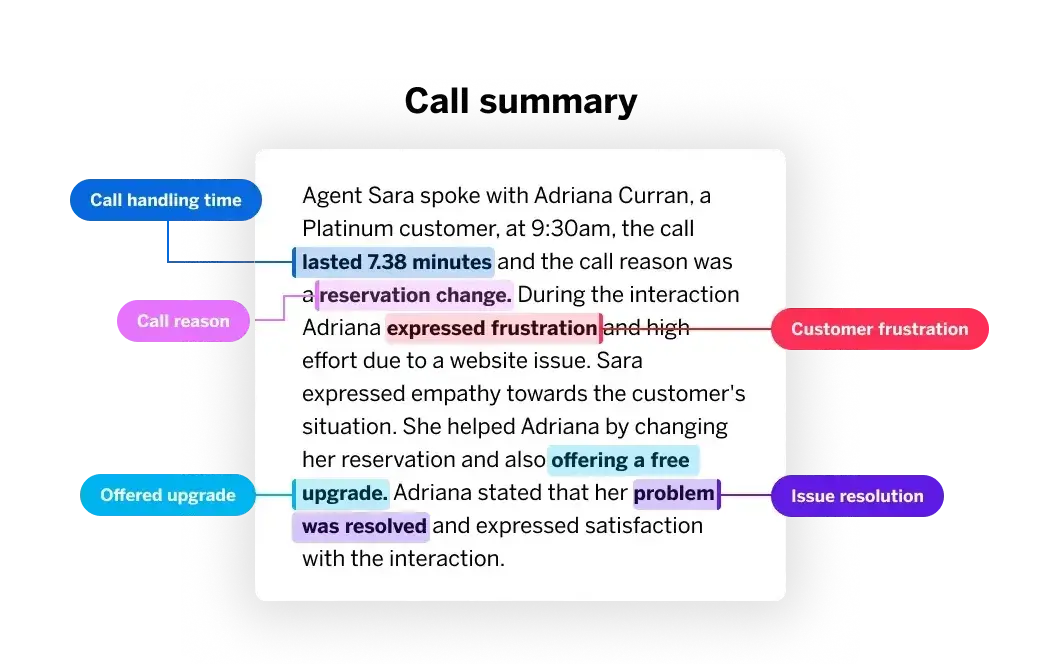 AGENT COACHING
Build engaged,
high-performing teams
Drive continuous improvement across the frontline with real-time coaching and recommended actions, helping agents to be the best they can be.
Turn every interaction into a chance to improve, with personalized coaching plans based on customer feedback and quality data
Identify areas of strength and improvement and track performance in a personalized dashboard for agents to see how they're doing
Improve teams at scale with manager view, where they can identify and implement actions to improve service across the board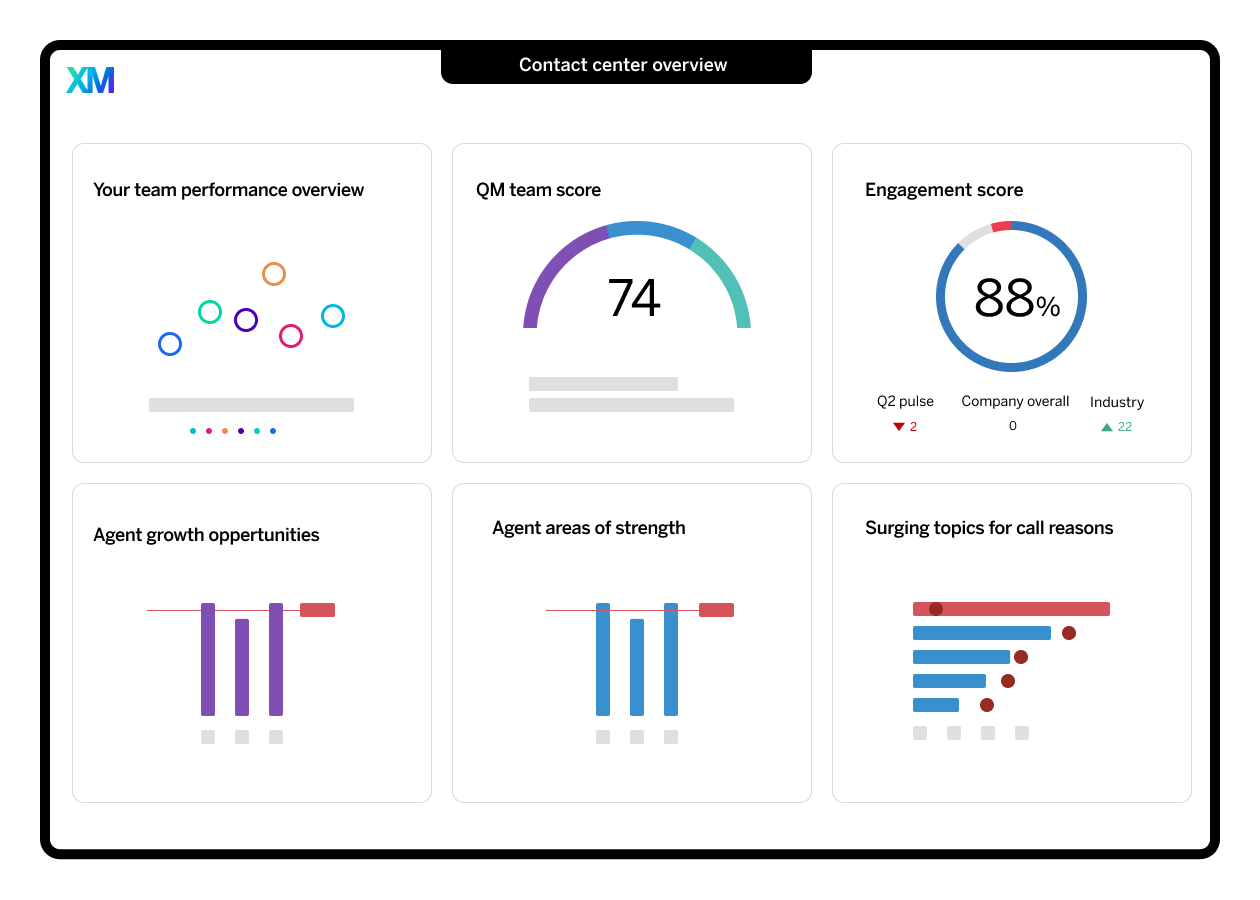 Improve contact center experiences with Qualtrics today
More about agent productivity
Agent productivity
can be defined as the time it takes an agent to resolve a customer interaction, such as phone calls. The more "productive" an agent, the more customer calls or other interactions they can complete during their working day.
However, agent productivity ideally is more nuanced and customer centric in nature. If an agent takes longer to reach contact resolution, but the customer is so impressed that they give the brand a higher score in customer satisfaction (CSAT) and Net Promoter Score (NPS) surveys, this could also be considered productive.
After all, an agent might be very productive in terms of calls answered in a day – but if they're leaving customers feeling unhappy and dissatisfied, the overall impact on the business might be more negative than positive.
Balancing these two goals – quickly resolving customer interactions and exceeding customer expectations – can be difficult, but with the right measurement tools in place and an adaptive approach, it is possible to improve agent productivity over time.
Real-Time Agent Assist
provides real-time prompts to help contact center agents resolve customer issues effectively and efficiently. It uses natural language understanding, machine learning, and AI to analyze phone conversations in real-time, then uses that insight to deliver agents coaching and information in-the-moment to drive more positive call outcomes while reducing handle time.
In short, these are real-time prompts designed to help agents keep conversations flowing in the right direction, solve issues, and turn disgruntled callers into lifelong customers.
Automated Call Summaries,
powered by natural language understanding, machine learning, and AI, drastically reduces the work that comes after a customer call ends by automatically generating a relevant, intelligent summary of the interaction to boost agent productivity, reduce costs, and ensure consistency across call notes.