Platform > People Analytics > Employee Journey Analytics
Employee Journey Analytics
Connect the dots across the full employee journey
Break down silos by combining your employee listening programs with Employee Journey Analytics and quickly identify where, and when, to take action to improve critical employee experiences.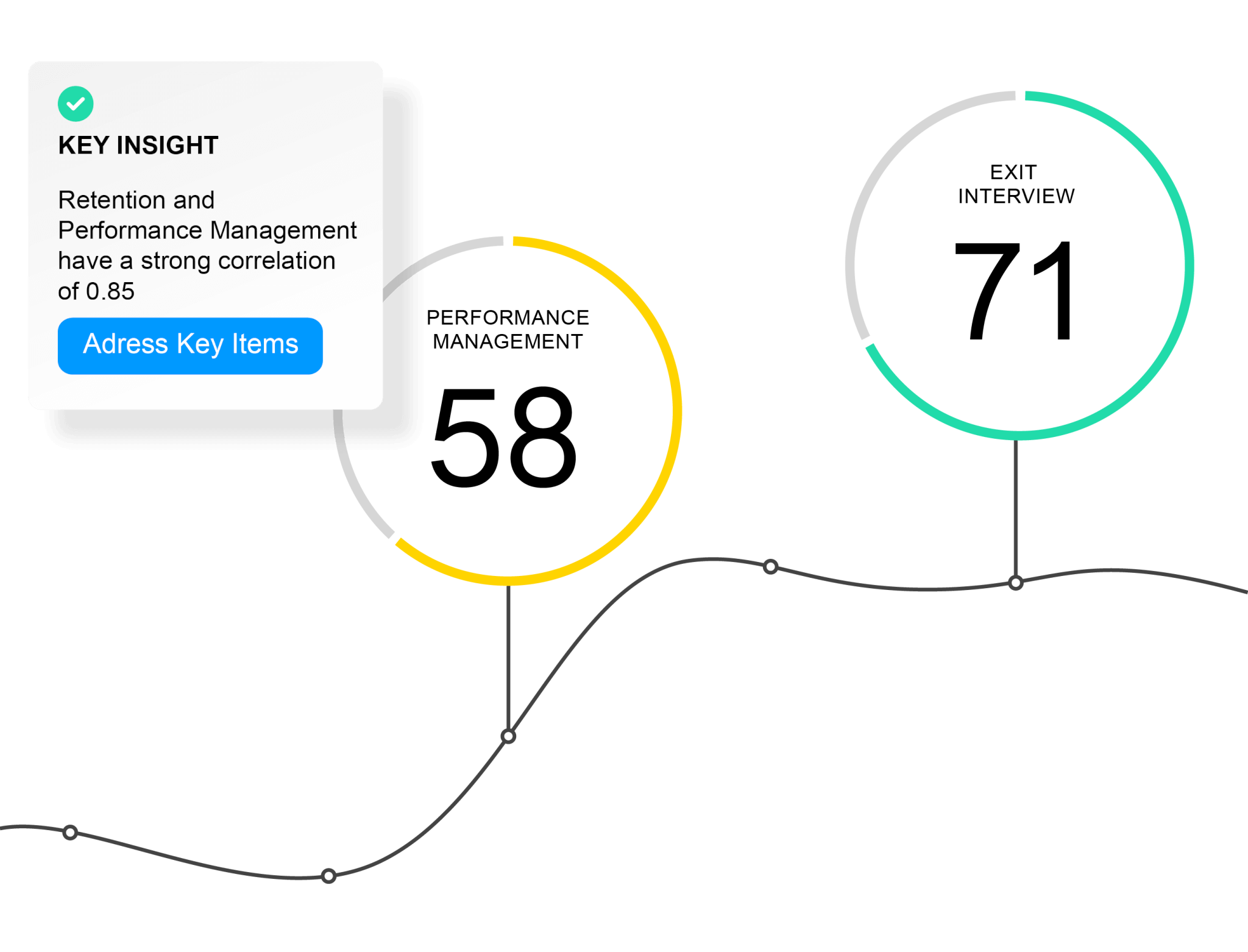 Connected Listening
See how every moment
is connected, across
the lifecycle
More listening doesn't automatically surface more insights. Employee Journey Analytics brings all of your feedback together to uncover how each moment in an employee's journey — from onboarding to technology experiences and everything in between — impacts one another. So now you know the precise experiences that have the biggest influence on key metrics like engagement and retention.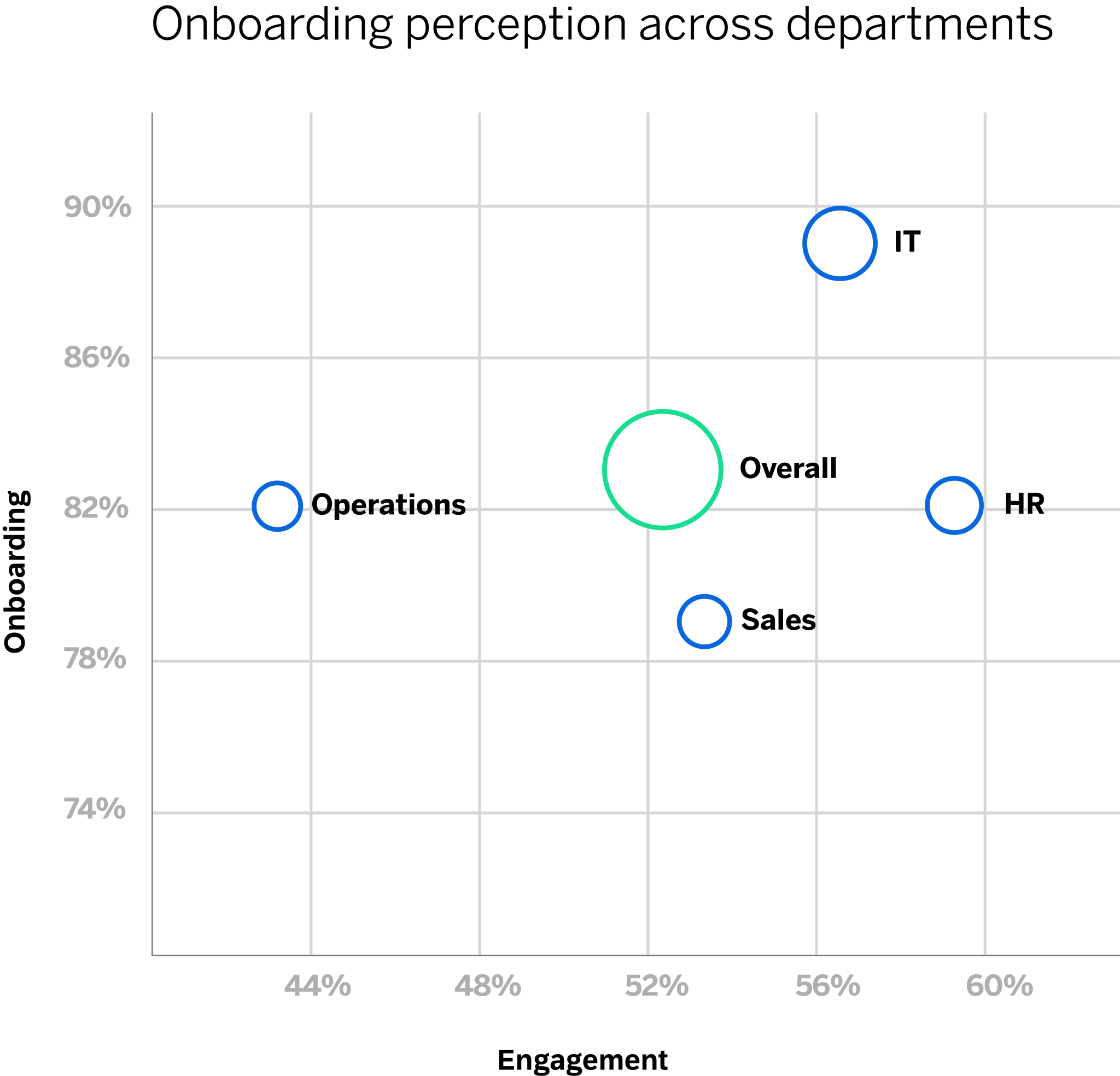 Holistic View
Take action at scale to improve the experience
for every individual
Automatically identify trends and risks amongst similar employee segments , at different stages in the journey. Then know how to take the right action at the right stage to improve their unique experiences, keep employees engaged, and retain your best people.
Break down silos
Partner across the organisation to build
a better place to work
See the connective tissue between different teams and initiatives, and see how each one impacts the other. Now every team knows which activities, across the business, impact their work so you can prioritise resources to focus on the activities that have the biggest impact across the system.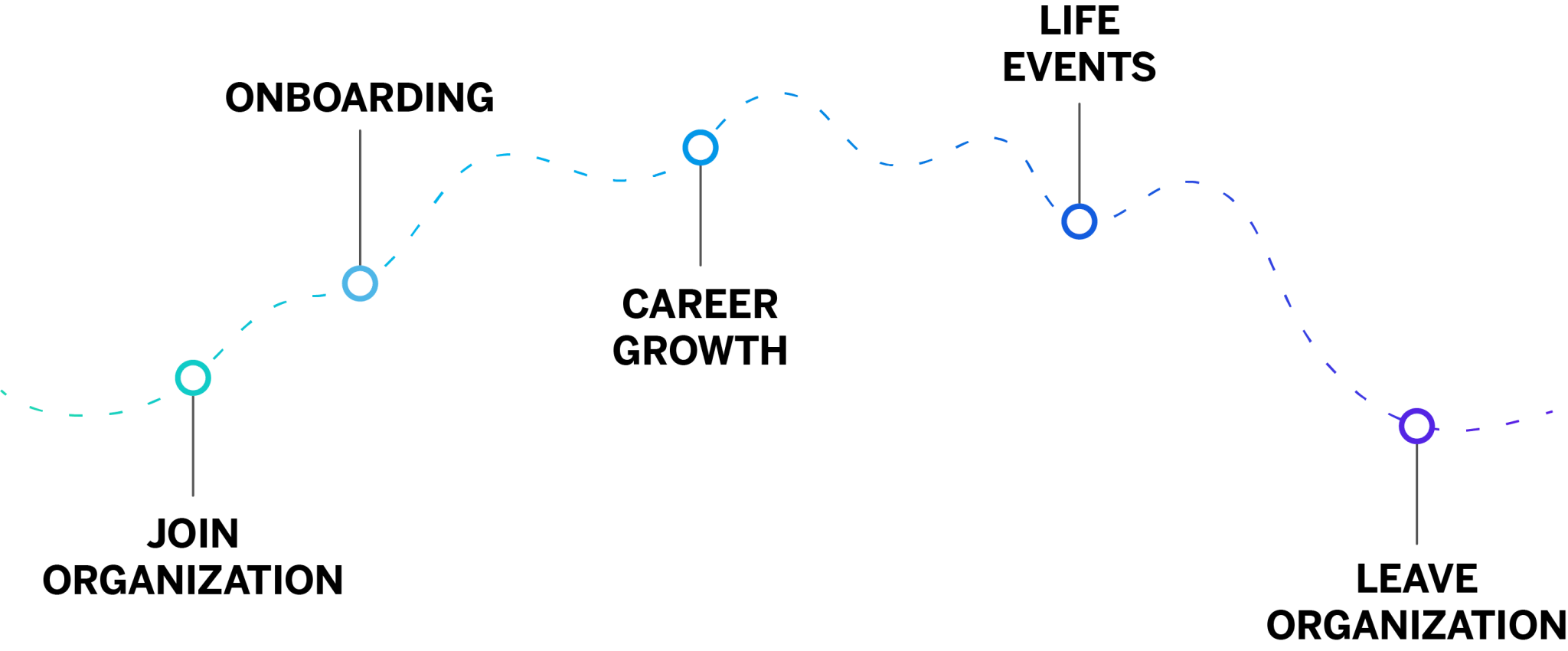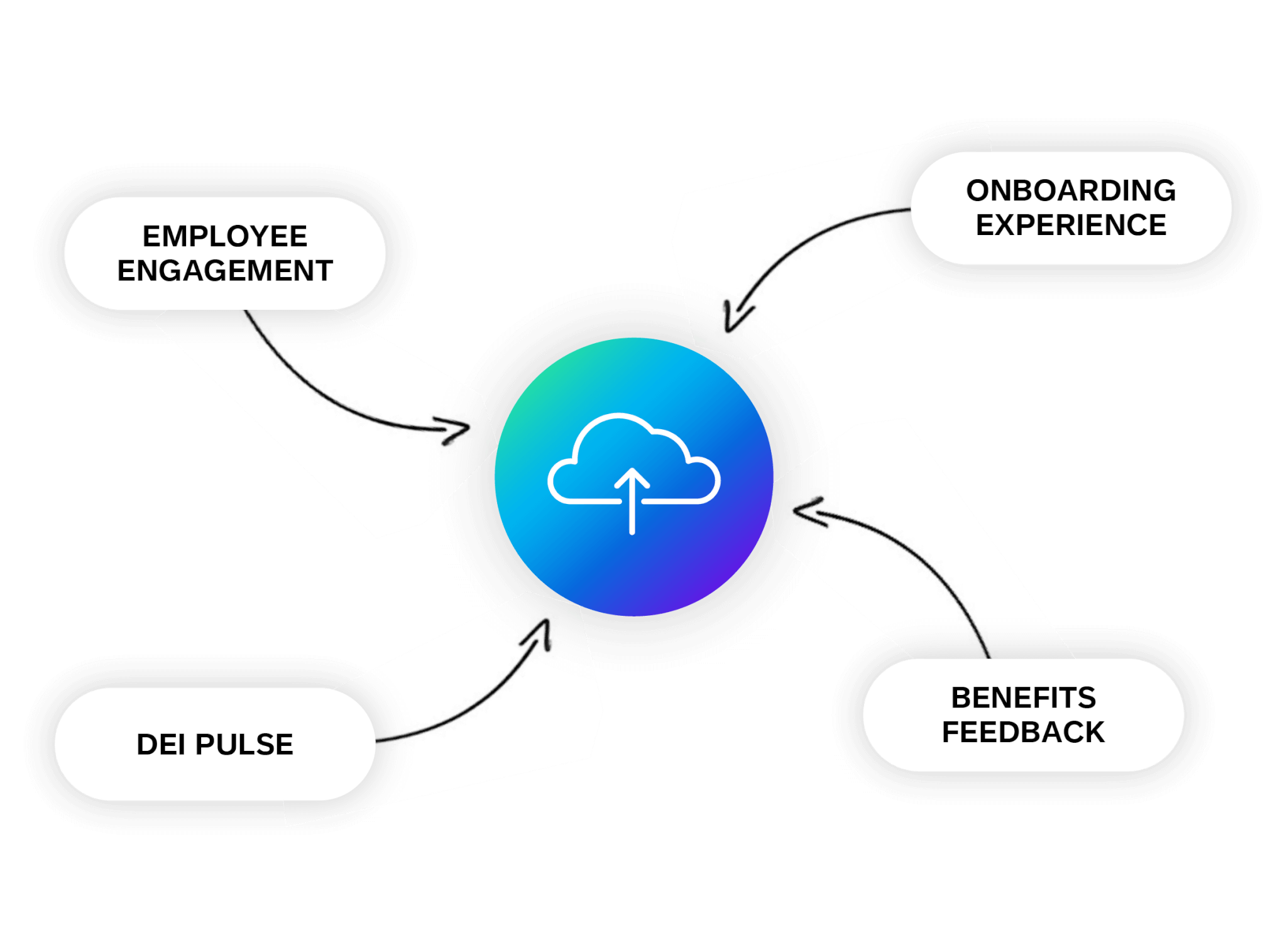 Easy Setup
Visualise your data quickly and easily
The Employee Journey Analytics setup wizard walks you through setup step-by-step, so no extra implementation is required. Connect your data sets without ever leaving Qualtrics or exporting or importing a file.
Learn more about employee journey analytics