END-TO-END MARKET RESEARCH
Across-the-board impact in one research platform
Uplevel every part of your research practice with best-in-class analytics powered by AI. From deep foundational market studies to quick-turn concept and message testing, Qualtrics Strategic Research's all-in-one platform uncovers breakthrough insights quicker to help organisations make the right moves to accelerate growth.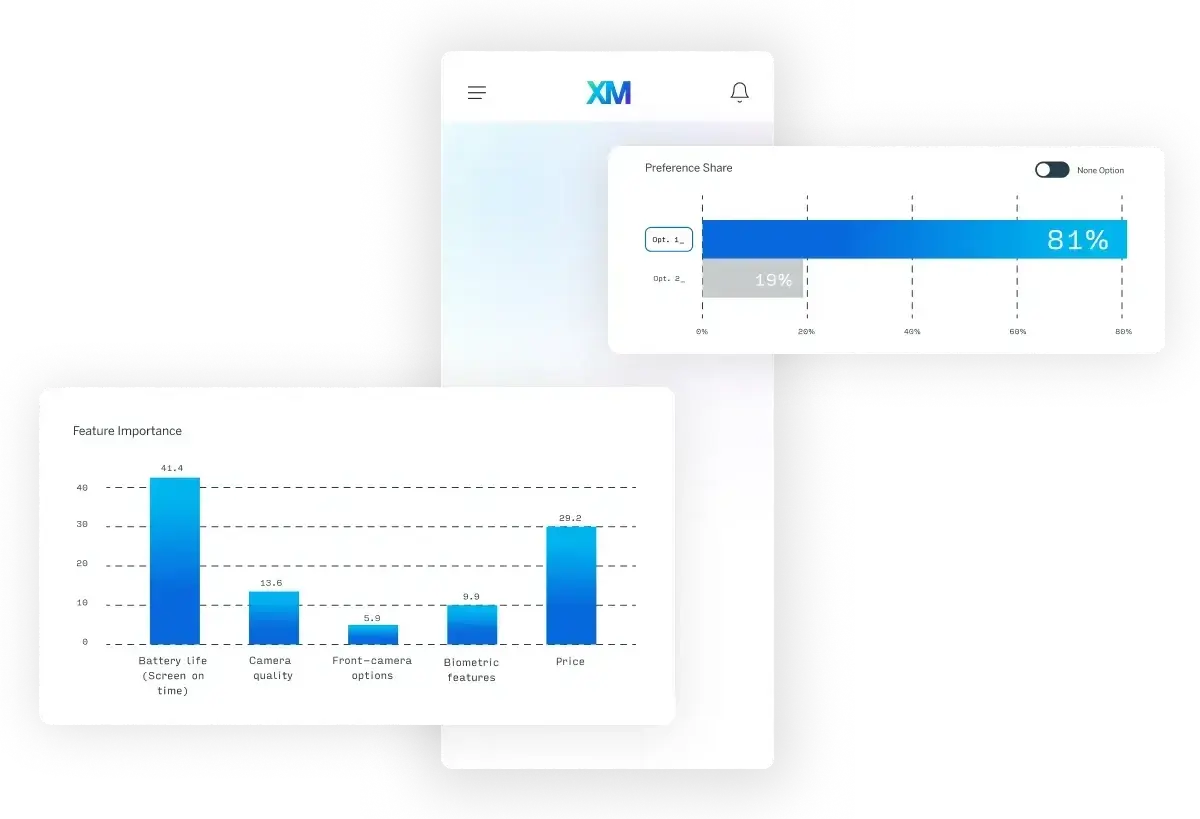 QUALITATIVE INSIGHTS AT SCALE
Get to know the people
behind the data
Collect, analyse, share, and act on insights in video feedback, video diary studies, and in-depth interviews — all alongside your existing quantitative research.
Add new qualitative research to any project and get powerful insights from human conversation
Machine learning and AI pore over every second of video, automatically transcribing and analysing it to uncover trends, topics, sentiment and insights
Create highlight reels and edit videos to share with your stakeholders and increase buy-in with rich storytelling about the people behind the research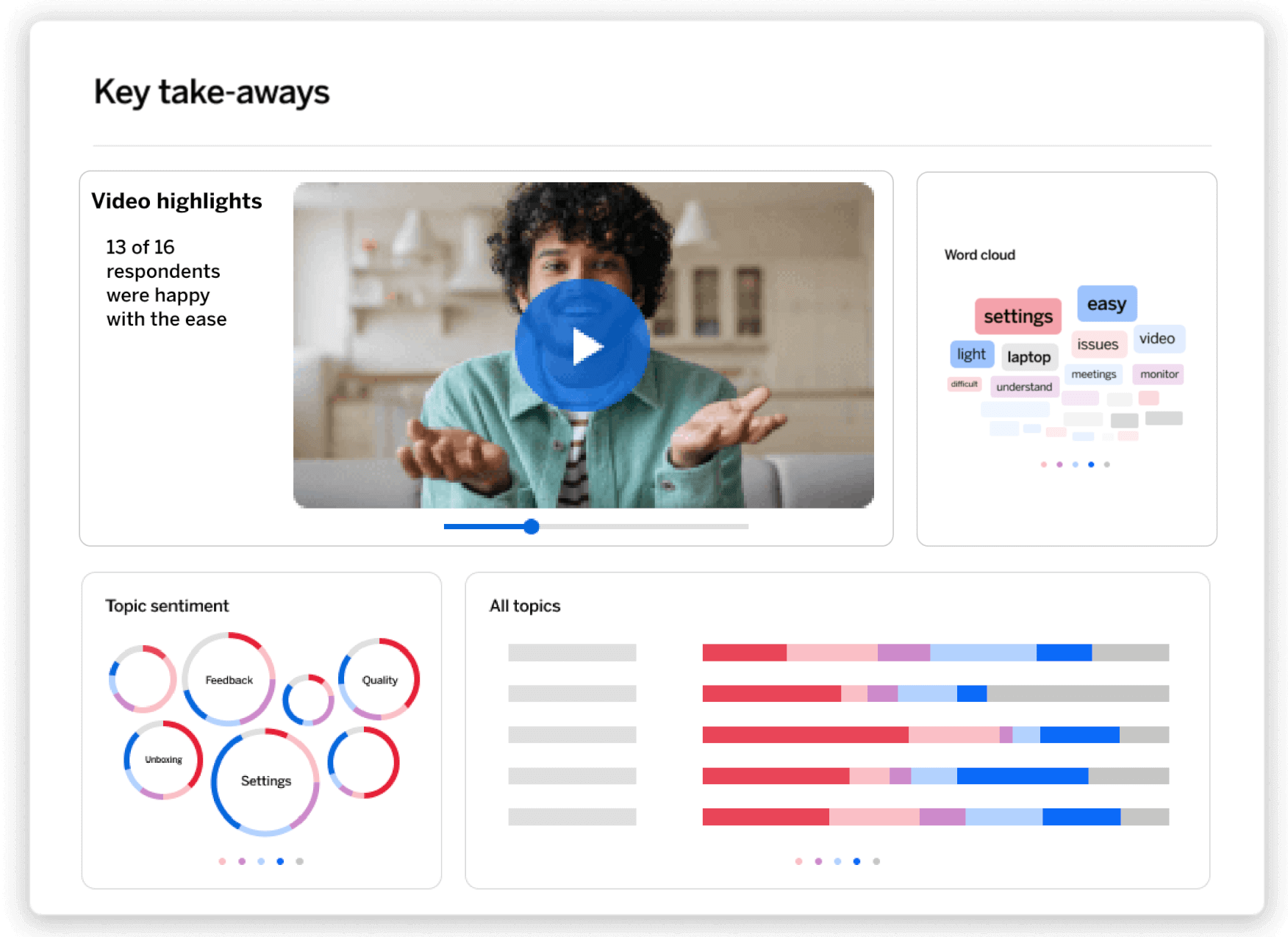 research_
Market Research Global Trends
Now, in our second annual study into the state of market research, we dive deeper than ever before to uncover how organisations are approaching market research — from the technologies they're investing in and the strategies deployed, to how they're utilising insights and thinking about the future.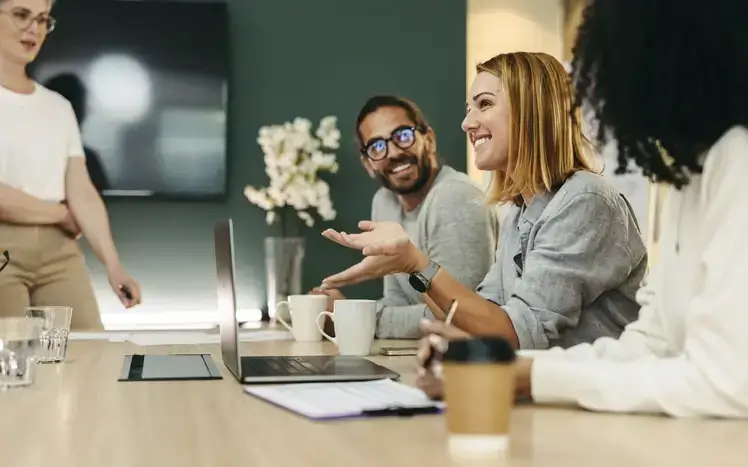 BEST-IN-CLASS ANALYTICS
Get fast, actionable insights
without the guesswork
From complex pricing studies to market landscape, jump-start your research with pre-built customisable projects and programs and dashboards spanning market, brand, and product use cases. Our powerful analytics engine ensures you don't miss a single insight by automating advanced statistical analyses including Conjoint and MaxDiff.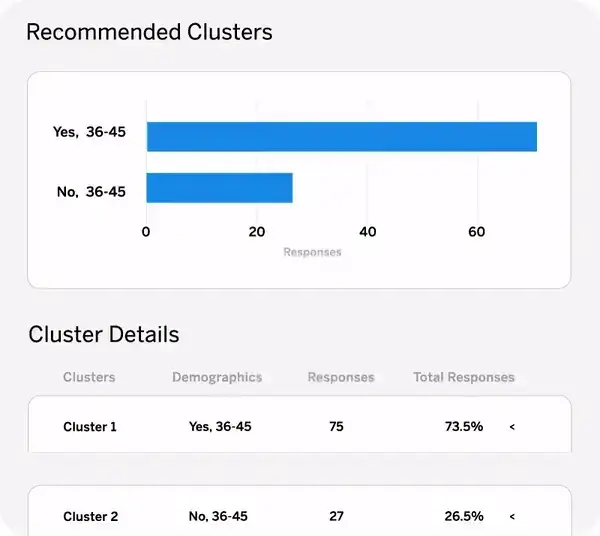 AUDIENCE MANAGEMENT
The right insights and panels,
whenever you need them
Get insights in an instant, and deploy expert-designed studies to your customer database. Easily build profiles, segments, and proprietary panels and reach out on the right channels through personalised targeting to ensure you hear from the right people every time.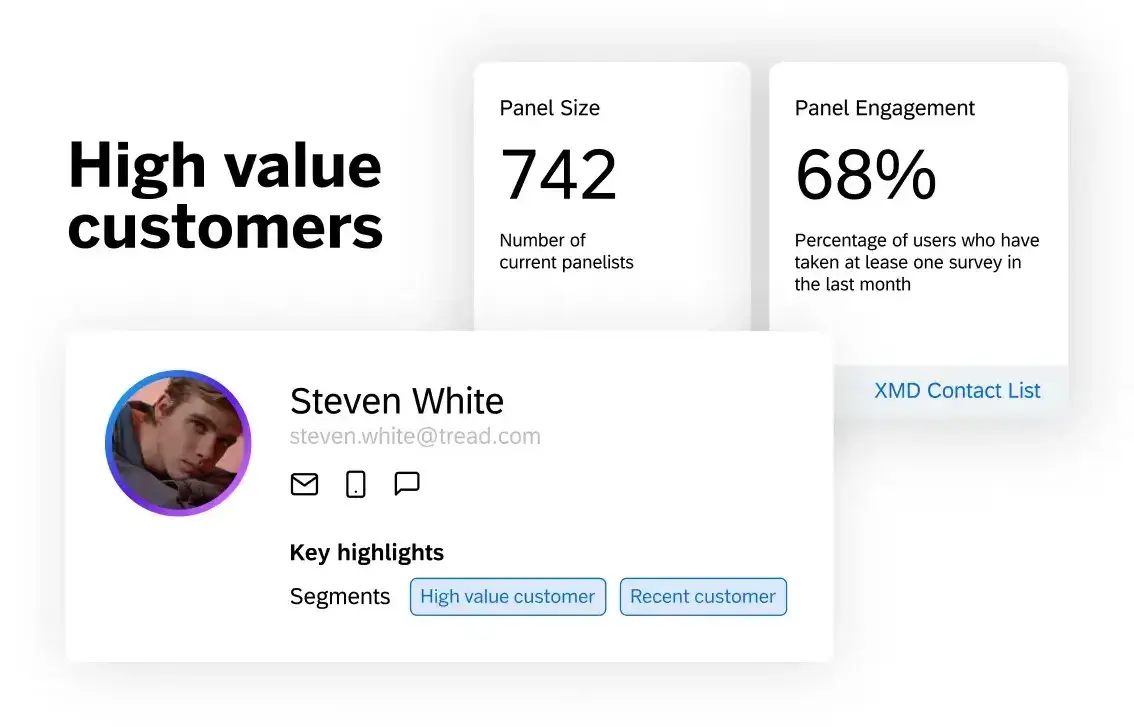 RESEARCH SERVICES
Research expertise on hand
whenever you need it
Uncover deeper and more targeted insights with Qualtrics Research Services. Our trained research and fielding experts will help you unlock cost and time savings and quickly access millions of global research respondents--while flexible service options let you choose how much support you need.
Start designing your breakthrough experiences
More about strategic research
Strategic market research
refers to the systematic gathering and analysis of data to inform and guide the strategic decisions of a business. It involves studying market trends, customer behavior, competitive landscape, and industry dynamics to identify opportunities and risks. Strategic market research goes beyond basic market information to provide insights that influence long-term business goals, such as market positioning, product development, expansion strategies, and target audience selection. It helps organisations make informed decisions that align with their overall strategic objectives, ensuring a competitive edge and sustainable growth in the marketplace.


Qualtrics' Strategic Market Research helps researchers across organisations of any size collect, analyse, and act on market research insights all from one platform - minimising costs while driving research efficiency. You can create custom research projects and utilise our most advanced logic, question types, and analytics; or, leverage one of our 30+ pre-built, expert-designed projects to get your study off the ground in a matter of minutes.

It improves your strategic market research, including the ability to combine quantitative and qualitative research with our set of qual capabilities, including Video Feedback, Video Diary Studies, and In-depth Interviews. And for researchers looking to go deeper with their customers, our Audience Management tool enables you to automatically recruit, engage, reward, and manage your research panel. The Qualtrics platform lets you connect all of your experience management data sources to break down silos and discover how customer, brand, and market research insights can better influence key business decisions.