The gold standard in XM-
now with the world's most powerful
conversational analytics
Clarabridge Studio is now XM Discover.
Clarabridge Engage is now Qualtrics Connect.
With the acquisition of Clarabridge, the XM platform now includes the ability to understand emotion,
effort, and intent of what your customers and employees are saying, wherever they're saying it.
Already an XM Discover or Qualtrics Connect customer? Quickly access the login and support portals below.
The ultimate platform for collecting,
understanding, and taking action on
all


forms of
experience data
---
The Qualtrics XM platform allows you to understand what people are saying about your company, wherever they're saying it.
From the contact center to social media to online reviews—and everywhere in between.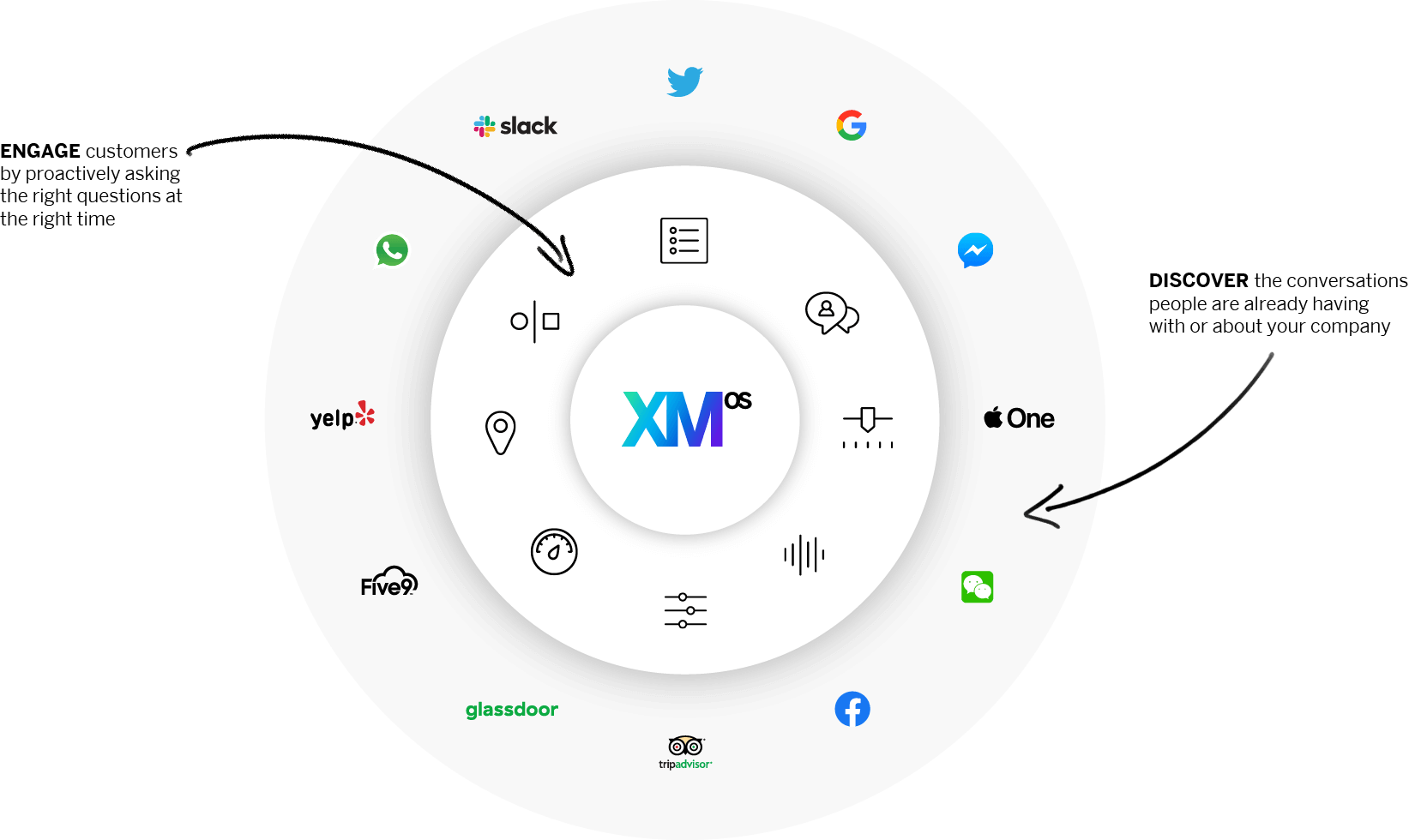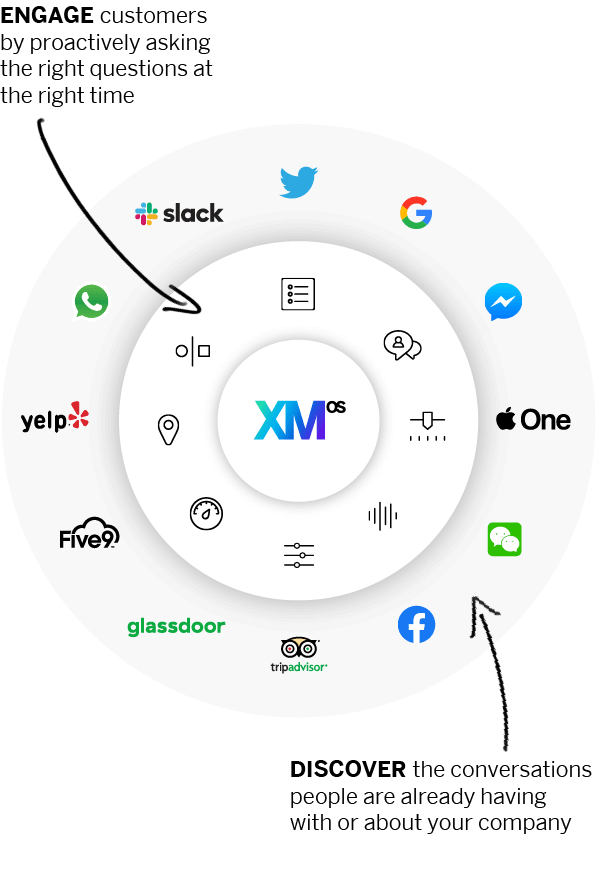 Understand everything that's happening,
and why
Surface deep insights in real-time with the combined power of iQ™ and conversational analytics.
Automatically uncover topics and sentiment in open text, surface key drivers of the experiences your customers and employees have and get to the root cause of bad experiences in seconds with iQ™
Detect emotion, intent, and effort with 150+ industry-specific natural language understanding (NLU) models that automatically surface
people's underlying needs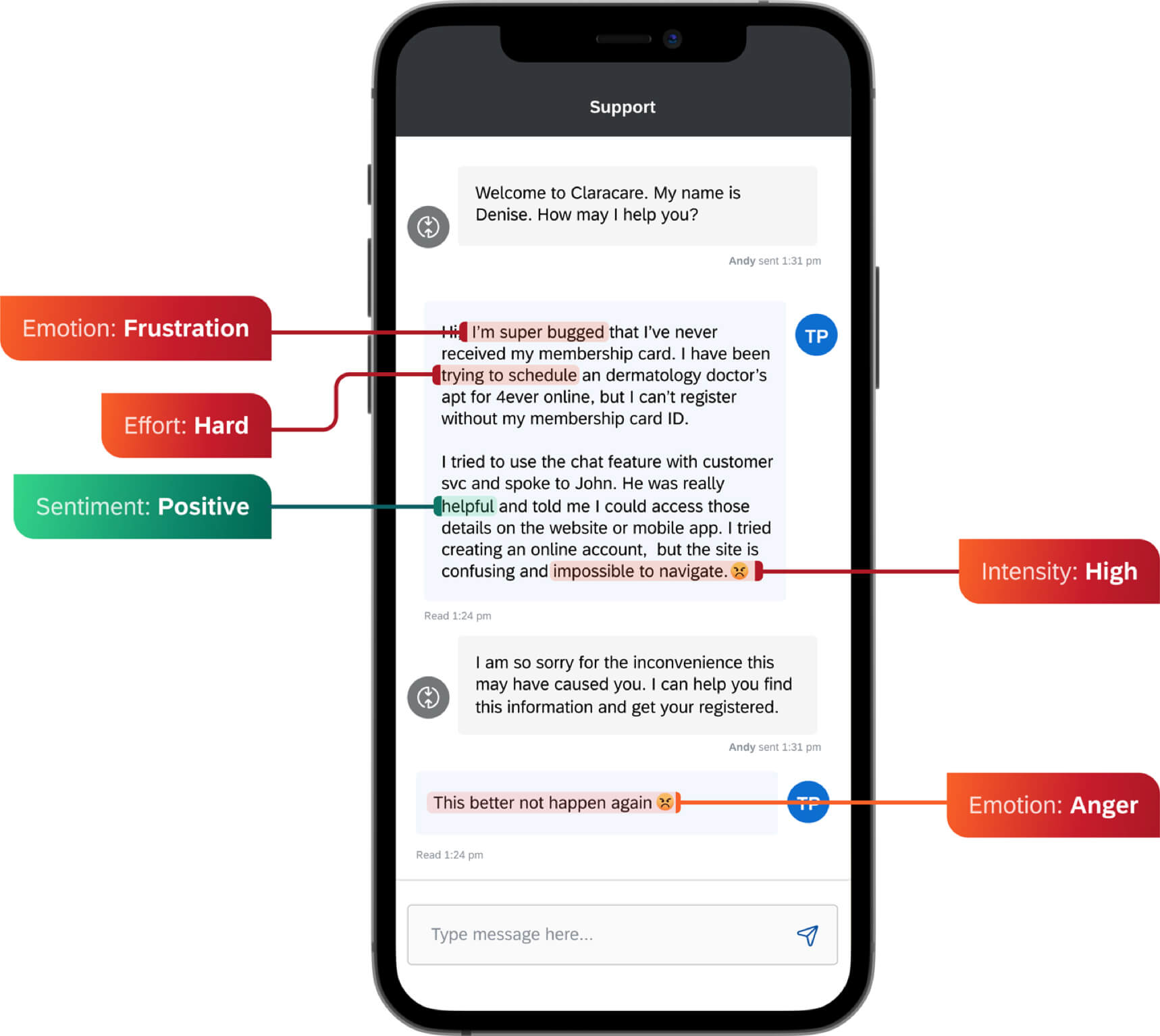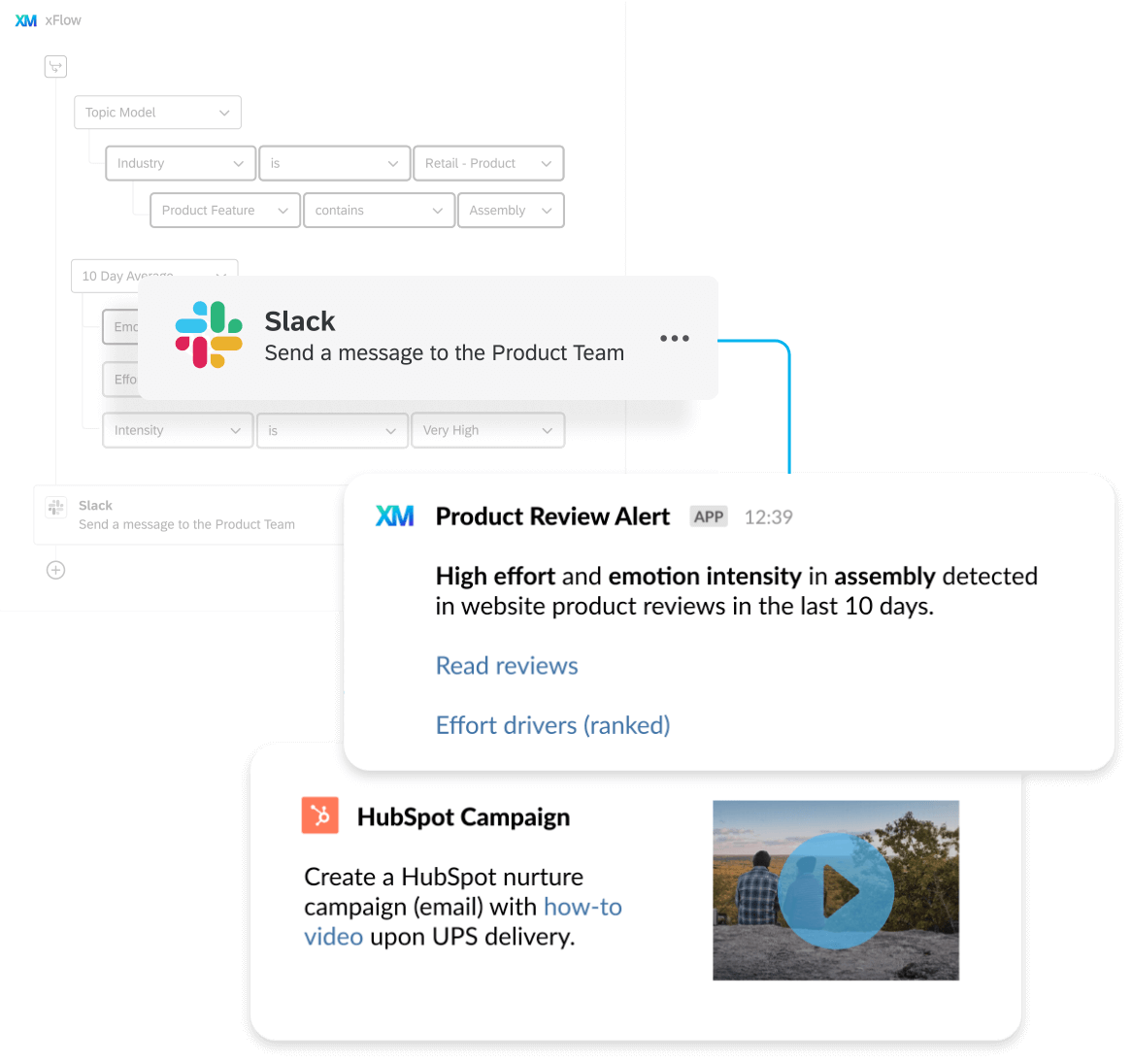 Automated action to improve experiences at scale
Drive your experience transformation with the tools to take action to improve individuals' experiences, while optimizing your processes to scale your breakthroughs.
Step in to improve the experience for customers and employees in real-time with automated workflows and actions
through xFlow
Drive system-wide process improvements with pre-built, industry-specific improvement drivers in Clarabridge that deliver 
powerful recommendations
Design hyper-personalized customer and employee experiences
Personalize the experience for every customer and employee with automated actions powered by the richest and most accurate experience directory.
Enrich your customer and employee Experience ID profiles with emotion, effort, and intensity
Automatically trigger actions in xFlow based on a deeper understanding of every customer and employee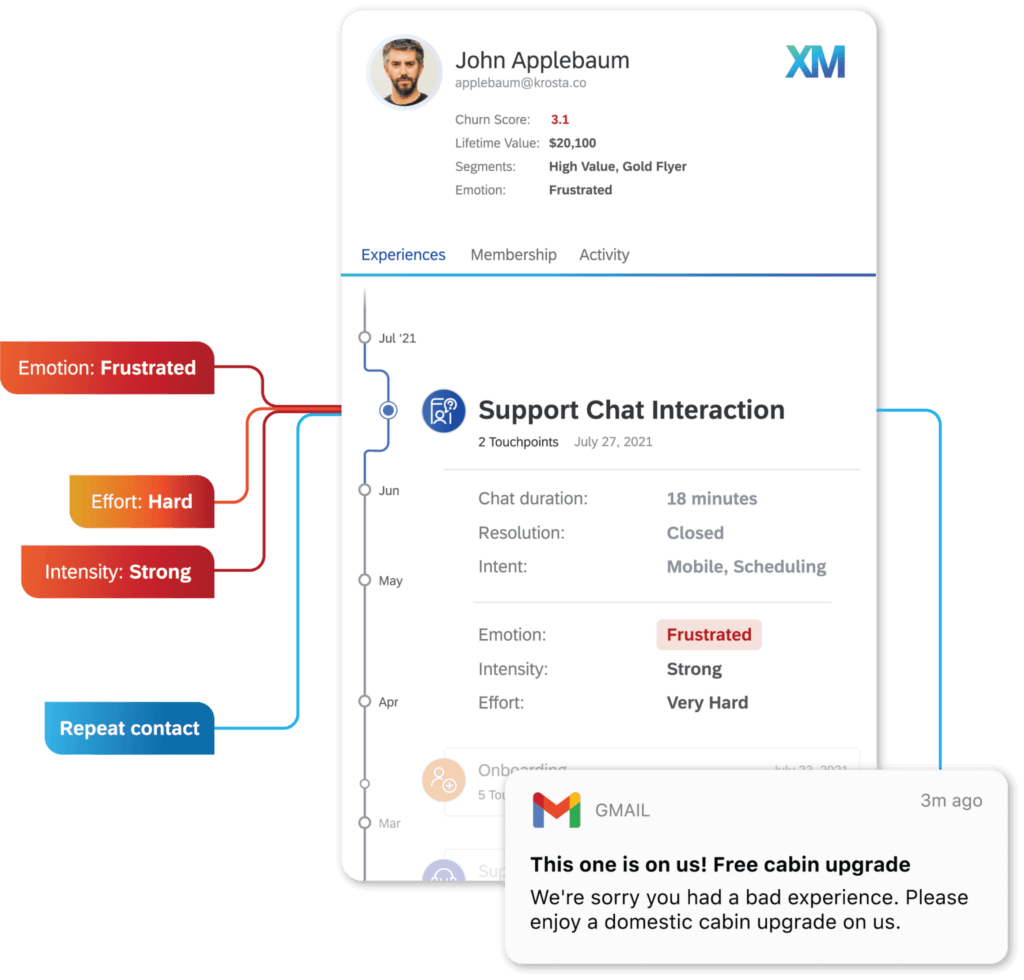 Explore the power
of conversational analytics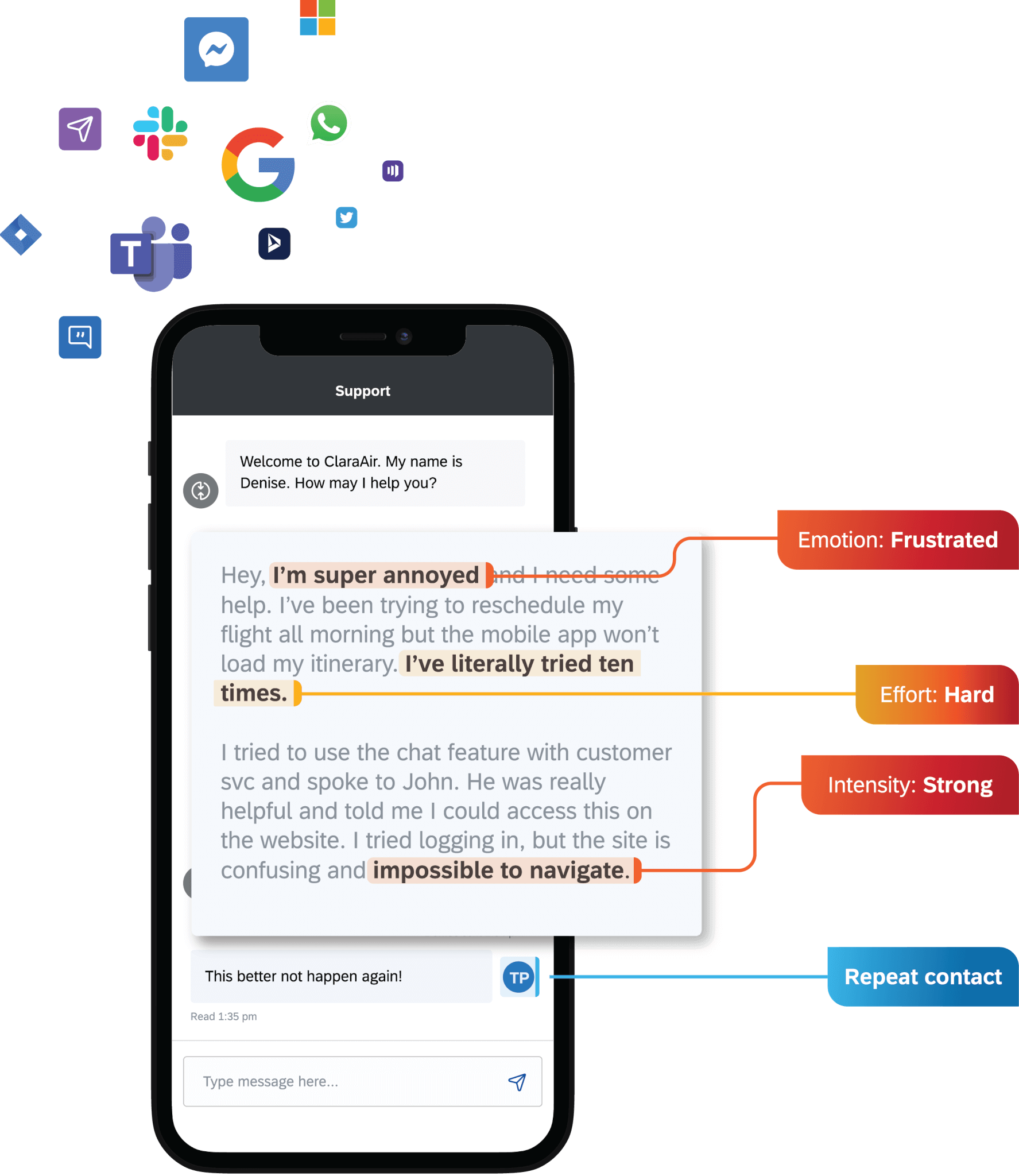 Take the right actions to reduce churn and drive revenue
Instantly understand customers' underlying needs from any interaction and trigger intelligent responses at scale. From service recovery to upsell opportunities, you'll automatically know who to target, with what offer, at every stage 

in the journey.
Identify product issues early and
act fast
Pull in feedback from social media posts, product reviews, support conversations, chat, and more and automatically trigger action based on critical product experience
signals like customer effort.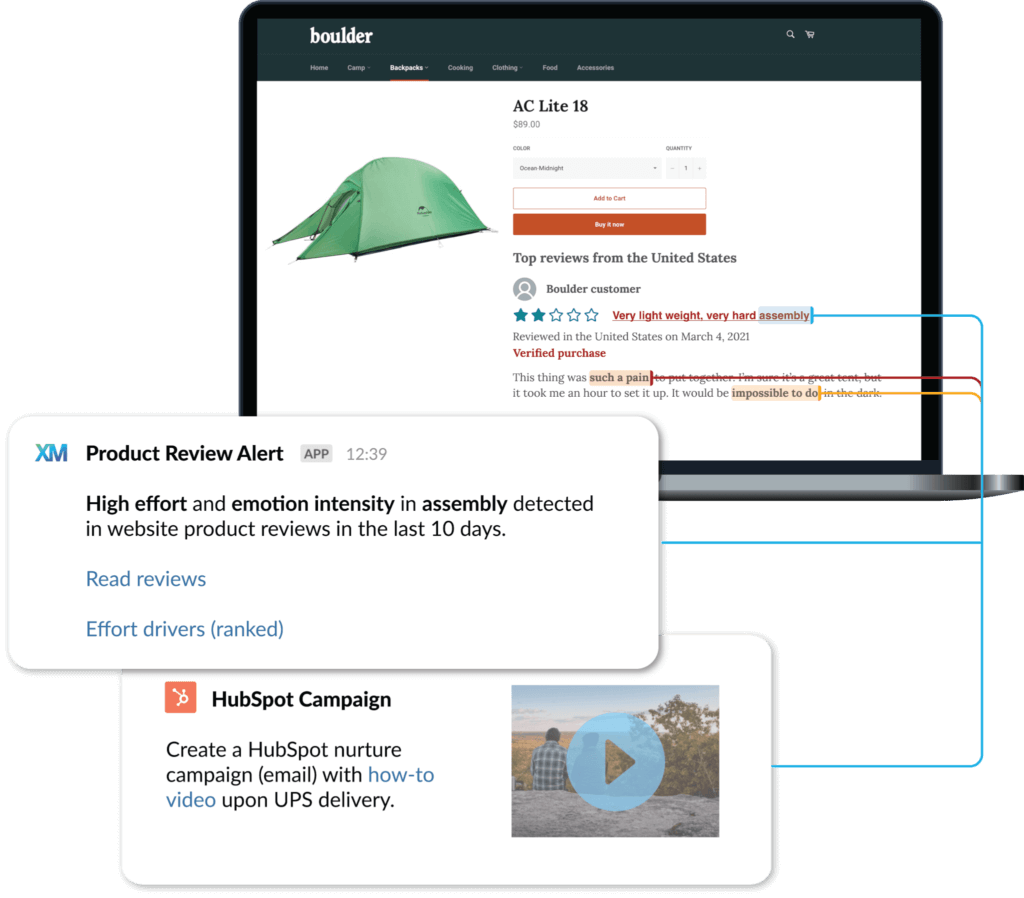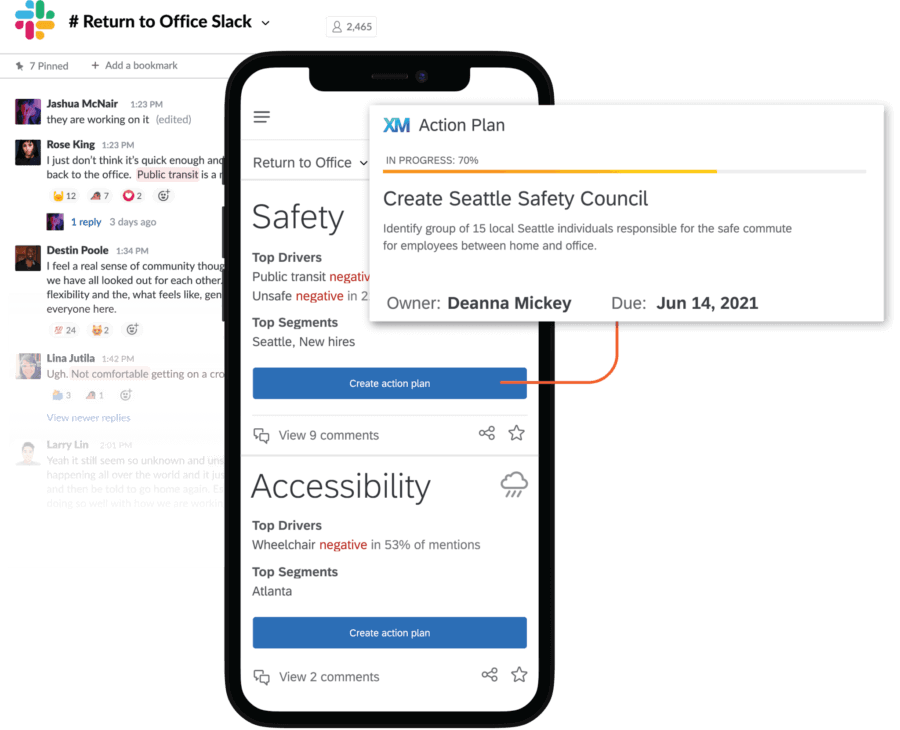 Tackle the issues that really matter to

your employees
Automatically surface key issues from the public channels, like Slack and workplace messaging apps, where your employees are sharing valuable feedback. Anonymize and aggregate comments to identify trending topics of discussion, sentiment and emotion and then flag critical issues to the teams who can take precise action to improve the employee experience. All automatic, and
all in real time.
Create frictionless digital experiences
Get real-time insights from support calls and chat conversations, and automatically identify the biggest pain points based on Clarabridge's 150+ out-of-the-box industry models. Use the insights to trigger actions to prioritize your teams' work to focus on the highest impact improvements.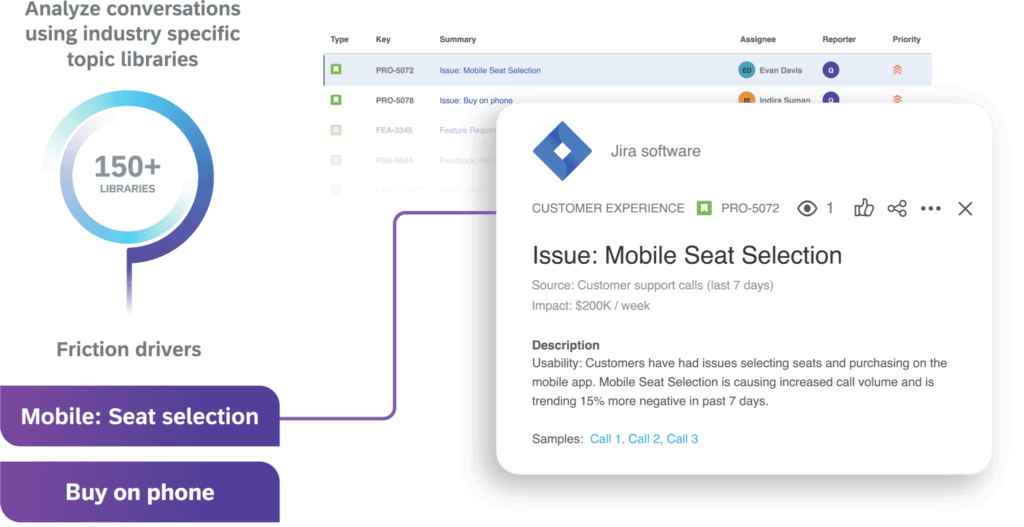 Learn more about Qualtrics + Clarabridge