Learn what your people need, and
when they need it with EmployeeXM
XM DISCOVER
Know exactly what your people need (even if they don't tell you)
Understand what's really happening in your organization. XM Discover gives HR leaders powerful new employee sentiment analysis tools that enable them to listen to what employees are saying, wherever they're saying it.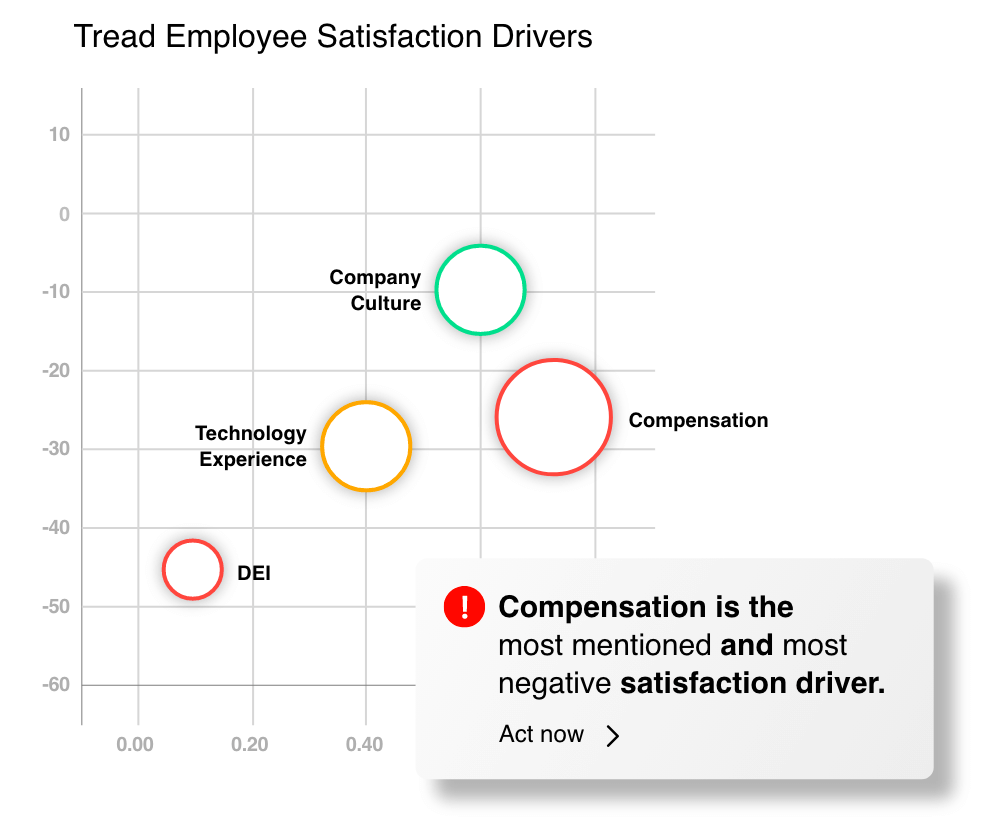 RETENTION
Know why people leave.
Then help your
best people stay.
XM Discover automatically identifies, categorizes, and prioritizes key attrition issues from employee feedback, wherever it appears. Understand feedback about your company in external forums, social media, and review sites by employees, candidates, and alumni, so you can take action to improve the employee experience, retain your best talent, and become the employer of choice in your industry.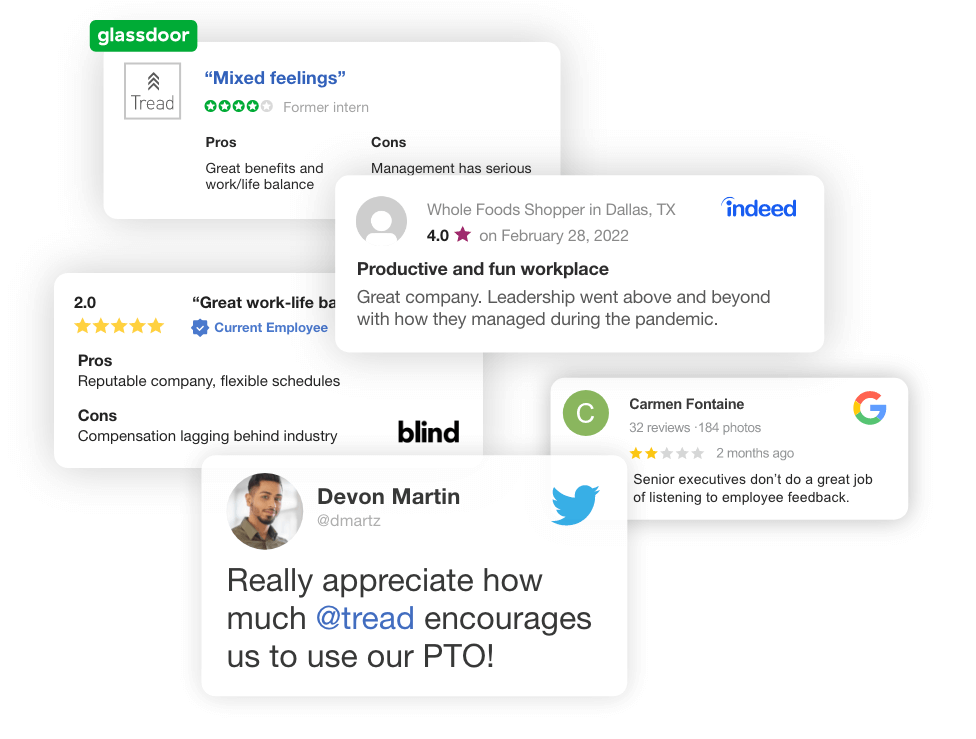 INTERNAL
SERVICE
DESKS
Provide support without breaking a sweat
Analyze your internal HR and Technology Service Desk support by analyzing messaging, calls, chat, and emails to uncover opportunities to improve the service experience in order to lower cost, reduce risk and improve agent performance. Identify the most important areas driving the employee experience across the whole company to easily take action and close gaps.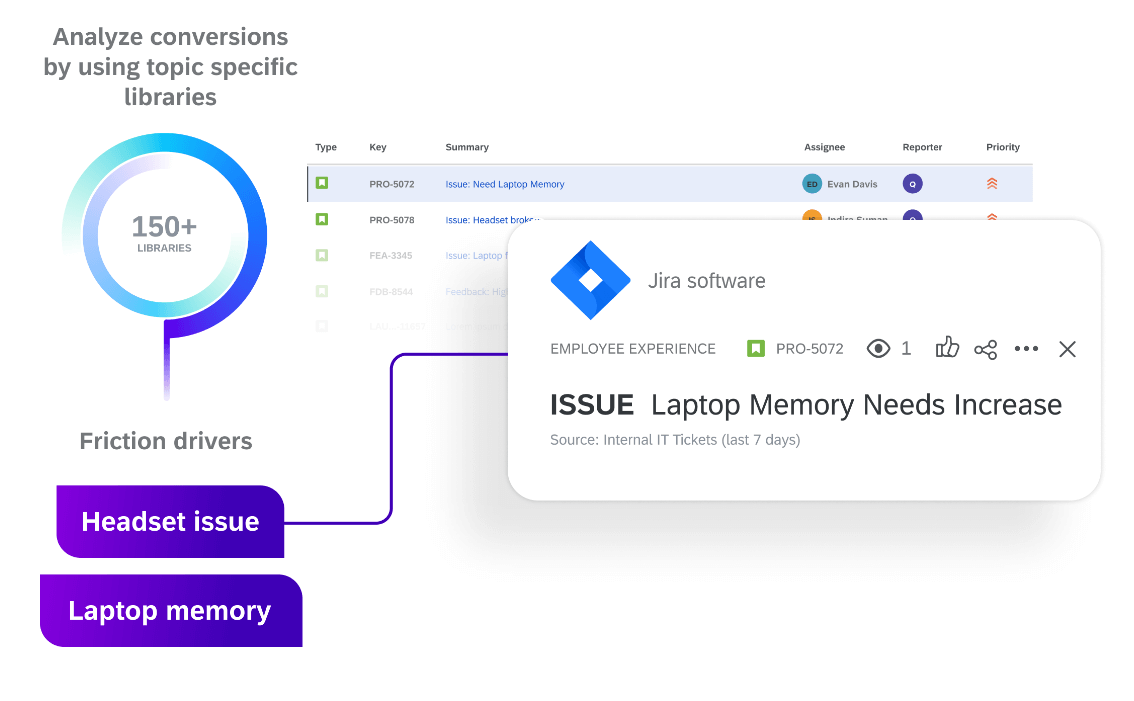 EMPLOYEE ENGAGEMENT
Engaged?
Disengaged?
It's complicated.
XM Discover digs deeper than a multiple choice question on a survey, applying Natural Language Understanding (NLU) to open text feedback to enrich your employee engagement responses with a detailed understanding of how every employee feels. Now you can surface hidden topics and know exactly what's driving employee experience, engagement, productivity, intent to stay, and much more.