XM DISCOVER
Listening with the
intention to understand
Find out what customers are truly saying and what the root causes of their friction are by uncovering the intent, effort, and emotion at every stage of the customer journey with XM Discover. From flawless chatbot experiences, to automating call center processes, XM Discover gives CX teams powerful semantic analysis tools to help design exceptional experiences.
The order arrived damaged. How can I resolve this?
Thank you for the
speedy delivery!
Best brunch ever!
Food was delicious and the
servers were so friendly!
Date of visit
: April 2021

This seasons releases are so cool @tread
Service did not meet expectations. But the space was clean.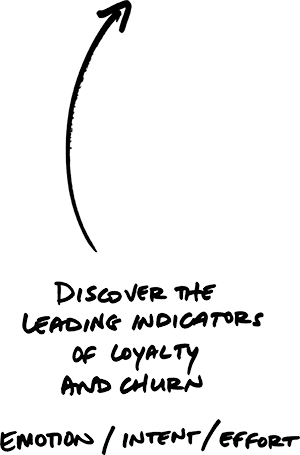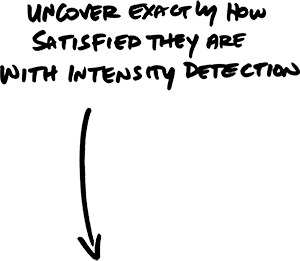 CONVERSATIONAL
ANALYTICS
Hear what customers
are saying, AND know
what they mean
XM Discover uncovers why your customers reached out, how they feel, and what they plan to do next. This means organizations can now automatically interpret the meaning behind the words customers and employees are using, including the emotion, effort, and intent, to gauge the severity of a problem, uncover the root cause, and identify the next best action to take.
MAKING
CHATBOTS
SMARTER
Bot or not?
Customer service chatbots optimized as
a result of Qualtrics analytics understand
humans better. Customers get the help
they expect and your agents get valuable
time back. Win-win.
Automatic Call Summary
AGENT ID
1172 / Cynthia R.
3549 / Rob S.
STATED REASON(S) FOR CALL
Services
Billing
Cancellation
CUSTOMER VERIFICATION
Completed
SUMMARY
Customer had experienced repeated issues with trying to get a duplicate charge removed from their bill. They were wanting
AI-POWERED
AUTOMATION
Say goodbye to
post-call admin.
With the industry's most advanced natural
language processing engine, XM Discover
automatically evaluates, categorizes, and
summarizes every single call. Your agents
save time on mundane manual call logs,
so they can get to the next call and rescue
your customers from the hold music.
AGENT
EFFECTIVENESS
The smartest coach
in customer service
XM Discover knows what makes a great
customer experience — and it lets your
people know, too. It picks out the key
drivers of the best calls, creates an AI-
powered scorecard, identifies which
agents need coaching, and then guides
managers on what they need to focus on. Now that's smart.
AGENT 4522
Script Compliance has
dropped significantly
Schedule Coaching
QUALTRICS XM
ALERT::::::::Engagement in
Dublin contact center dropped
8% today
Compliance
management
Reduce risk (and keep
your wallet closed)
Drastically reduce compliance risk by applying
conversational analytics to flag words or
actions that are off script or break company
protocols. Managers are immediately alerted
and connected with agents who need coaching
or additional training to ensure they stay within
the rules and your contact center avoids
shelling out extra cash to penalties.
DATA
CONNECTORS
Go from data to insights without missing a beat
Easily connect Qualtrics XM Discover to all of your feedback and interaction sources with 100+ pre-built connectors for seamless data integrations. From the contact center and surveys, to social media and chat, leverage all of your data to build a complete 360 view of your customers and employees.