FRONTLINE DIGITAL_
Develop personal relationships
with your digital experience
Continuously improve experiences to meet ever-changing customer expectations,
drive up conversion rates, and turn self-service into couldn't-ask-for-better service.
Combine experience data and behavioral
cues and map out the end-to-end
customer journey so you can step
in at the right time to remove
friction and optimize their journey.
CUSTOMER JOURNEY
OPTIMIZATION_
Increase customer satisfaction and spend by directing users to where they want to go along the customer journey, bypassing friction points, and fixing drop-off points.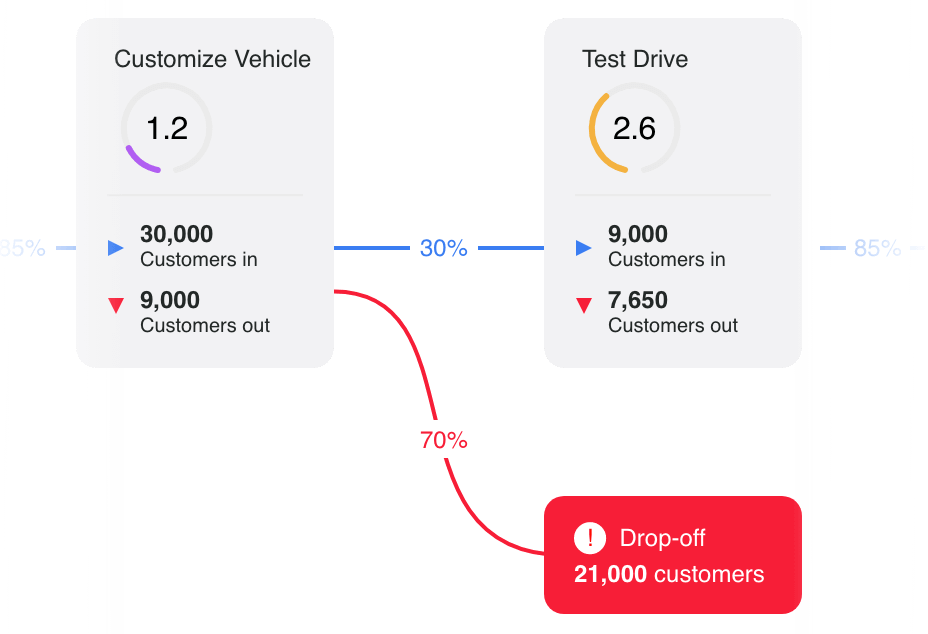 DIGITAL EXPERIENCE
ANALYTICS_
Continuously optimize digital experiences at scale with session replay and behavioral analytics. Get a deeper understanding of broken digital journeys and how to fix them.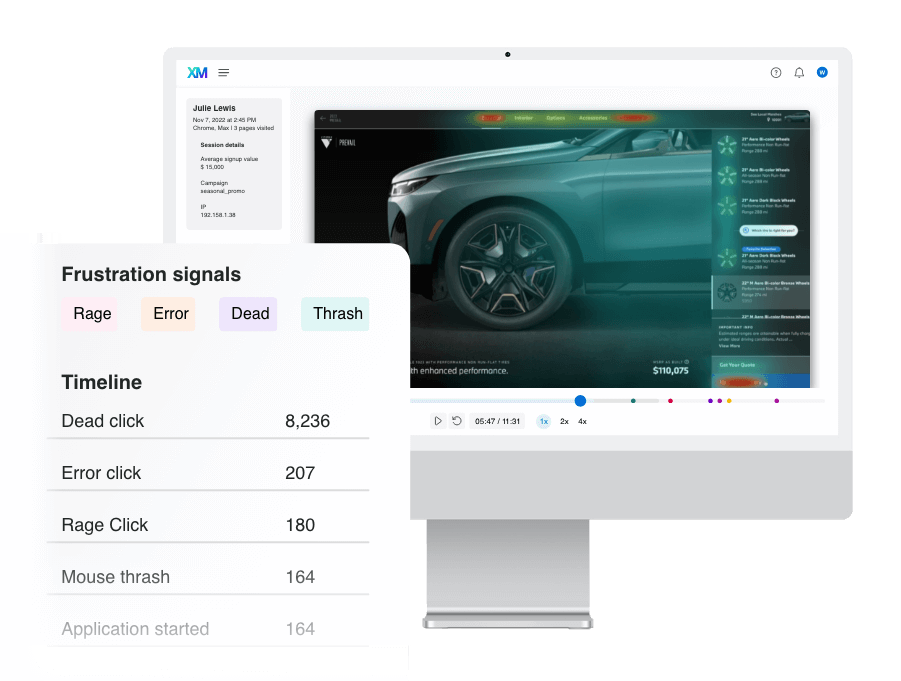 WEBSITE & MOBILE APP
FEEDBACK_
Improve the cross-channel experience by bringing together all your digital feedback, remembering what customers told you, and responding on the right channels.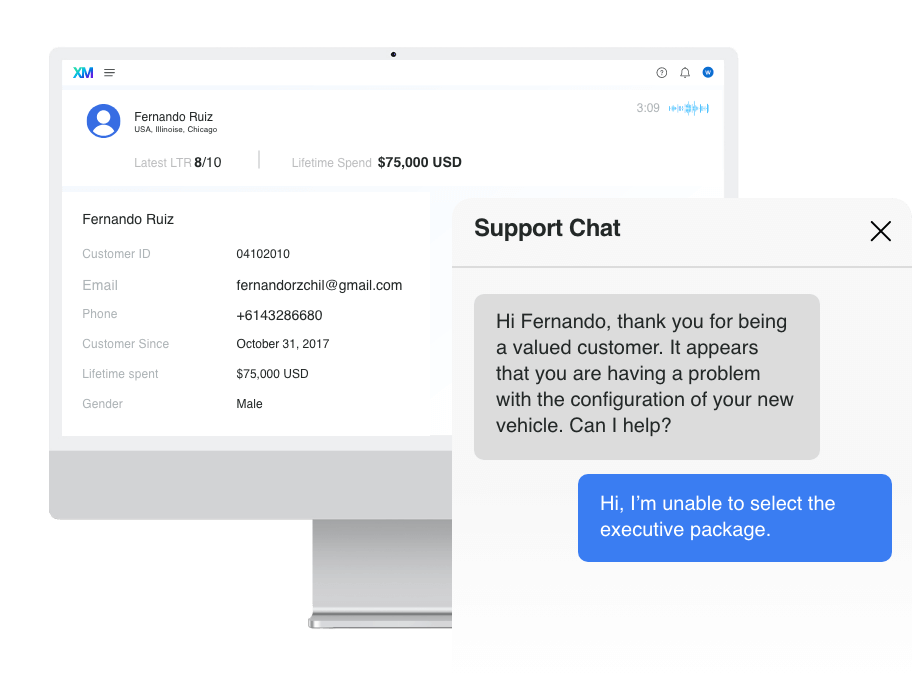 FRONTLINE CARE_
Engage and support customers
on every channel
Deliver powerful, personalized recommendations for every customer
straight to your frontline teams to increase usage, drive upsell, and reduce churn.
Use omnichannel analytics and
AI-powered automation to understand
customers, react when it matters
most, and keep every customer
happy—all while reducing
the cost to serve.
Contact Center
ANALYTICS_
Uncover the root cause of customer friction (or delight) across calls, emails, chat, and more with AI-powered analytics to deliver vital, real-time insights to your frontline.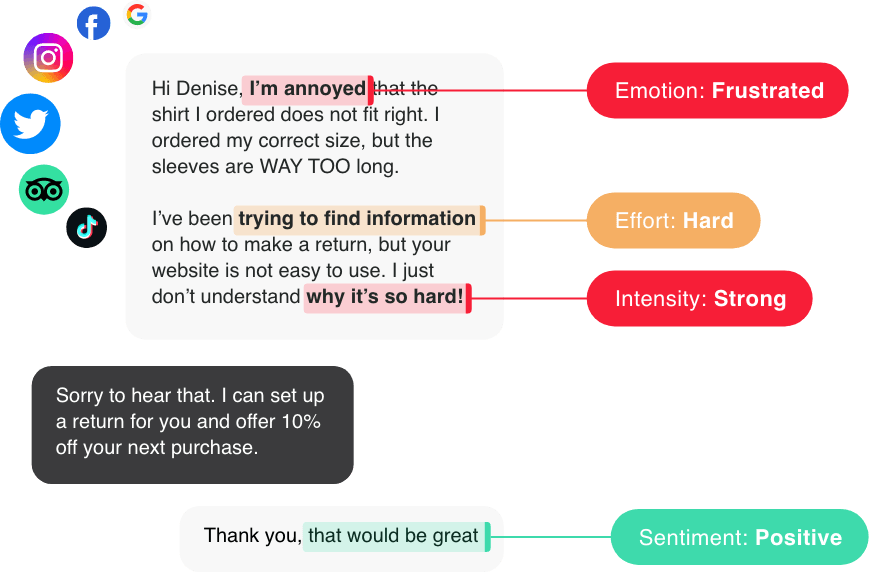 Quality
management_
Automatically and intelligently score 100% of customer interactions to deliver targeted agent coaching and improve the customer experience while reducing costs.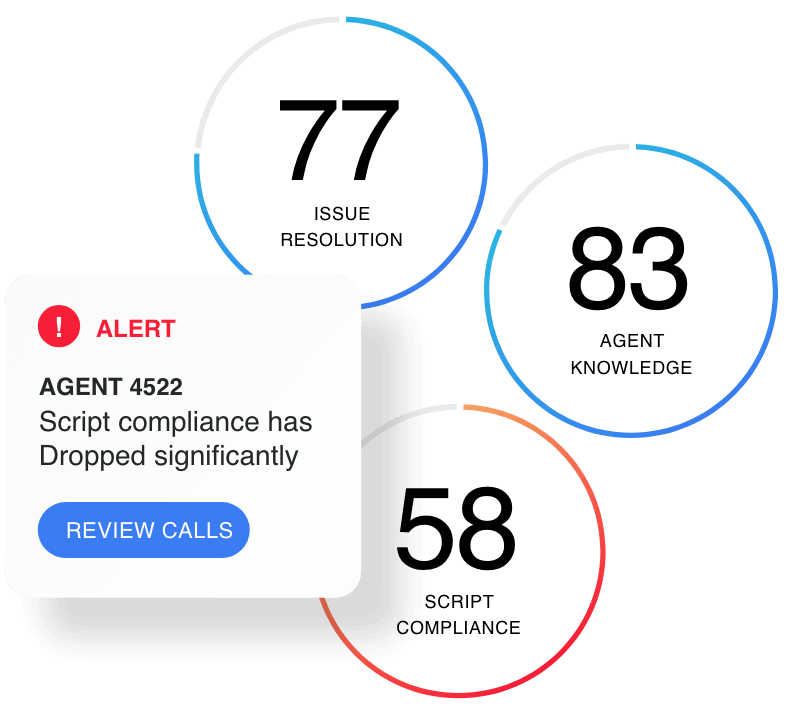 AGENT
PRODUCTIVITY_
Boost frontline productivity by automatically summarizing and evaluating calls and surface insights to help coach managers and agents with personalized training and development.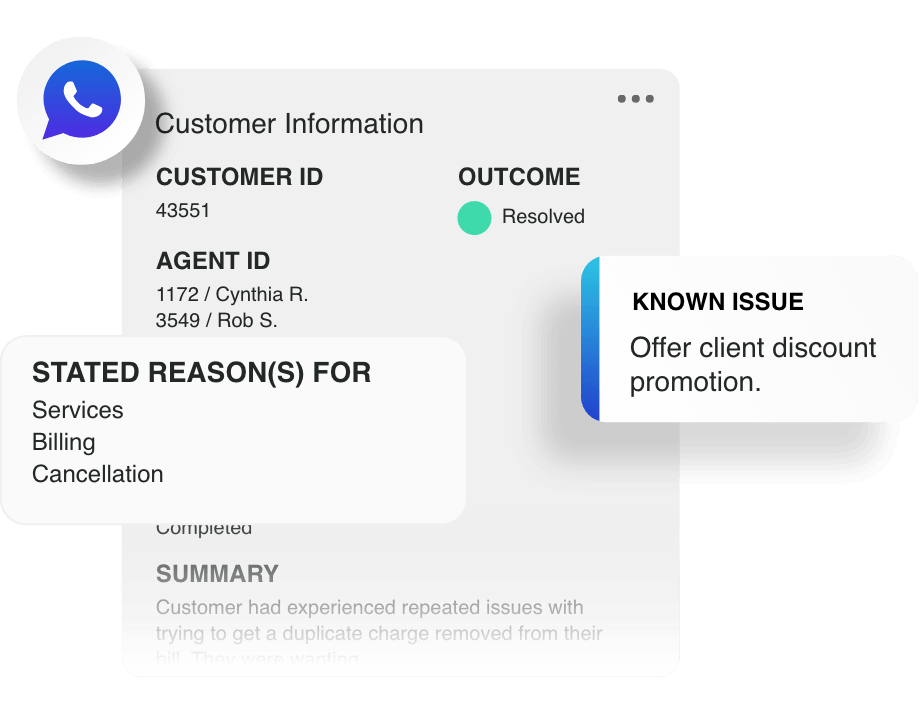 FRONTLINE LOCATIONS_
Connect with every customer
in every location
Empower your people with real-time insights and recommended actions
to help them deliver world-class service to every customer they meet.
Turn every physical customer interaction
into an opportunity to
increase revenue and loyalty
with real-time insights surfaced
from both customer and
employee feedback.
Omnichannel Reputation
& Review Management_
Prompt customers to share their experiences and get more online reviews to drive foot traffic and increase sales, and mine social posts and reviews for new customer insights.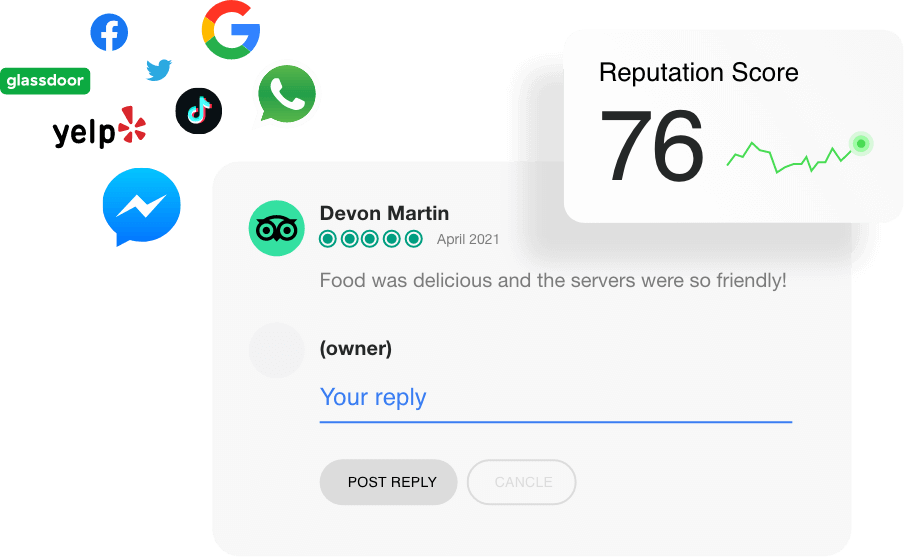 Frontline Team
Assist & Recognition_
Use AI to analyze employee feedback across multiple sources and surface actionable insights on where managers need to focus to improve engagement and retention.
CrossXM
Analytics_
Combine employee and customer data to make connections and see which levers to pull to keep your people engaged and your customers satisfied, so you can increase the bottom line.