Back to all Customer Stories
Olam + Qualtrics
"Qualtrics has accelerated our ability to meaningfully listen, understand, and act on the changing needs of our global workforce."
OLAM ACHIEVED
real time employee insights
rapidly launch programmes
Overview
---
Driven by the ambition to have greater autonomy over its employee engagement programme and to design and improve experiences across the entire employee lifecycle, Olam International selected Qualtrics EmployeeXM to understand and take decisive action as a global organisation in key moments of the employee lifecycle.
How Olam is closing the experience gap
Understanding the entire employee lifecycle
With operations in 60+ countries globally, Olam uses EmployeeXM to engage 2,000 leaders across the entire business at various stages of the employee lifecycle, such as on-boarding, exit interviews, and learning and development. The qualitative and quantitative insights provide the company with a deeper insight into its employee experience, enabling it to design and deliver targeted and meaningful action.
Enabling managers with insights
A key reason Olam selected EmployeeXM is the real time access to insights. Managers across the business are provided with scorecards to view data in real time. They also have the ability to analyse trends over time and segment data by different regions, roles, and demographics to further tailor the action taken. Olam plans to integrate its Qualtrics platform with SAP SuccessFactors to create a seamless onboarding process.
Autonomy drives fast action
The ability to quickly and easily make changes to engagements at scale means interactions can be instantly configured to address changing situations. Having this ability ensures maximum value from the support and services being delivered. For example, during the COVID 19 pandemic Olam was able to quickly identify and deliver the support its employees and their families needed most.
Why Qualtrics
Expertise
Through Qualtrics, Olam has access to a global team of employee experience experts offering advice and support to optimise its programs.
Visualisation & Analysis
Manager specific dashboards help leaders to easily make sense of results, while data can be quickly segmented for deeper insights.
Speed
Real time access to insights enables Olam to take more action on the issues driving its employee experience.
Identifying the different drivers of employee experience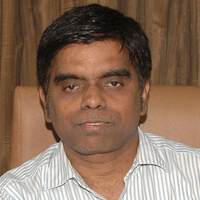 Thiagaraja Manikandan
President & Group CIO
"To operate at the speed modern business demands and strengthen our position as a leading employer, Olam chose Qualtrics to enable us to reimagine how we equip our employees with the resources, services, and tools to support their work and development."
Olam International is a leading food and agri-business company supplying food, ingredients, feed and fibre to over
17,300 customers worldwide. The organisation spans over 60 countries and includes farming, processing and
distribution operations, as well as a sourcing network of an estimated five million farmers.
olamgroup.com
Industry
Food Ingredients & Agriculture
Region
Global
Company Size
Large
Business Type
B2B