Back to all Customer Stories
Virgin Australia + Qualtrics
"Because of the insights captured we're able to take action on what truly matters to our customers. It's also helping empower our cabin crew to deliver a differentiated and memorable inflight experience."
Virgin Australia achieved
68%
improvement in app ratings
2x
More than doubled response rate
Delivered new, insights-led experiences
Overview
---
Virgin Australia had been a fierce competitor in the Australian aviation landscape for more than 20 years when the global pandemic rocked the world. Here's how the airline doubled down on customer-centricity and made insight-led decisions to set it on a path to soar through the skies.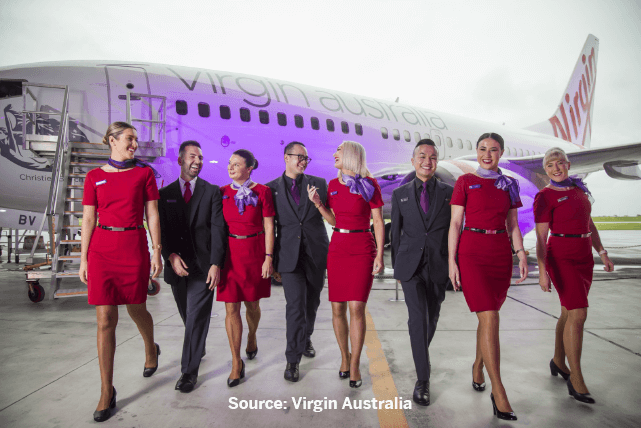 Taking off with customer-led decision making
The opportunities in headwinds
Like any other airlines, the pandemic hit Virgin Australia hard. But for a brand that has always embodied a challenger mentality predicated on delivering great experiences through innovation, it was also an opportunity to double down on customer-centricity.
Knowing what customers value
Virgin Australia implemented an extensive Voice of Customer program using Qualtrics to capture feedback across key stages of the customer journey from pre through to post-flight. The combination of a broad range of listening channels, and the integration of Qualtrics experience data alongside operational data (including from its regular customer pulse of Velocity's 11.5m members) gave Virgin Australia deeper layers of insights into what customers want and how their expectations are being met across the entire travel journey.
Empowering cabin crew with real-time insights
Beyond corporate users, Virgin Australia also enabled 500+ cabin managers with a Cabin Manager Dashboard that presents insights against Operational data like the route, customer seat, cabin class, and more. This enabled them to review different dimensions of the data so they could coach cabin crew using a consistent, holistic tool.
Delivering differentiated experiences
Virgin Australia's laser focus on elevating every part of the journey has seen them delivering memorable experiences, including expanding its accepted payment options, bag tracking services, its Middle Seat Lottery program and more.
Why Qualtrics
Engage and support customers on every channel
Deliver powerful, personalised recommendations for every customer straight to your frontline teams to increase usage, drive upsell, and reduce churn.
Surface frictions and guide teams in the moments that matter
Drive company-wide improvement—across processes, products, and digital properties—to increase customer lifetime value.
Design experiences that drive revenue and loyalty
See how every action and improvement drives bottom-line impact so you can focus on the experiences that grow your business.
Customers at the heart of decision-making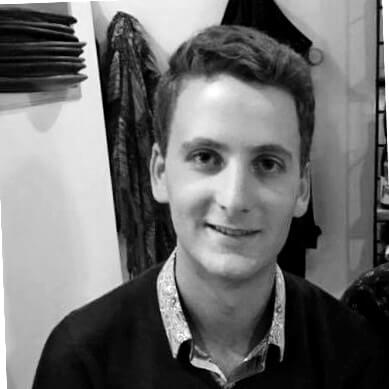 Nick Hill
Manager - Customer Insights, Virgin Australia
"When we embarked on this CX journey with Qualtrics we had ambitious goals. I'm pleased to say that we are already exceeding what we set out to achieve."
Founded in the year 2000 by Sir Richard Branson, Virgin Australia is now one of the largest Australian airlines operating an extensive domestic network as well as short-haul international services, charter and cargo operations, and its loyalty program, Velocity Frequent Flyer. The Group employs more than 7,000 people and has been a competitor in the Australian aviation landscape for 22 years. Virgin Australia boasts more than 11 million Velocity members who can use their Points to redeem flights to over 500 destinations around the world through Virgin Australia and the airline's extensive list of international partner carriers.
VIRGINAUSTRALIA.COM
Industry
Airline
Region
Asia Pacific
Company Size
Large
Business Type
B2C
Learn how you can surface customer friction and guide frontline teams in the moment to better serve customers.