Design the
future of work
Almost every workplace across the globe is coming out the other side of one of the biggest, simultaneous experiments in how – and where – we work. As the dust settles on our next normal, many of you are now confronting the question of exactly what the next stage of your pandemic recovery looks like, what changes to keep, and which additional adaptations may yet need to be made. 
These practical resources will allow you to hear every voice in your organisation design a better way to work.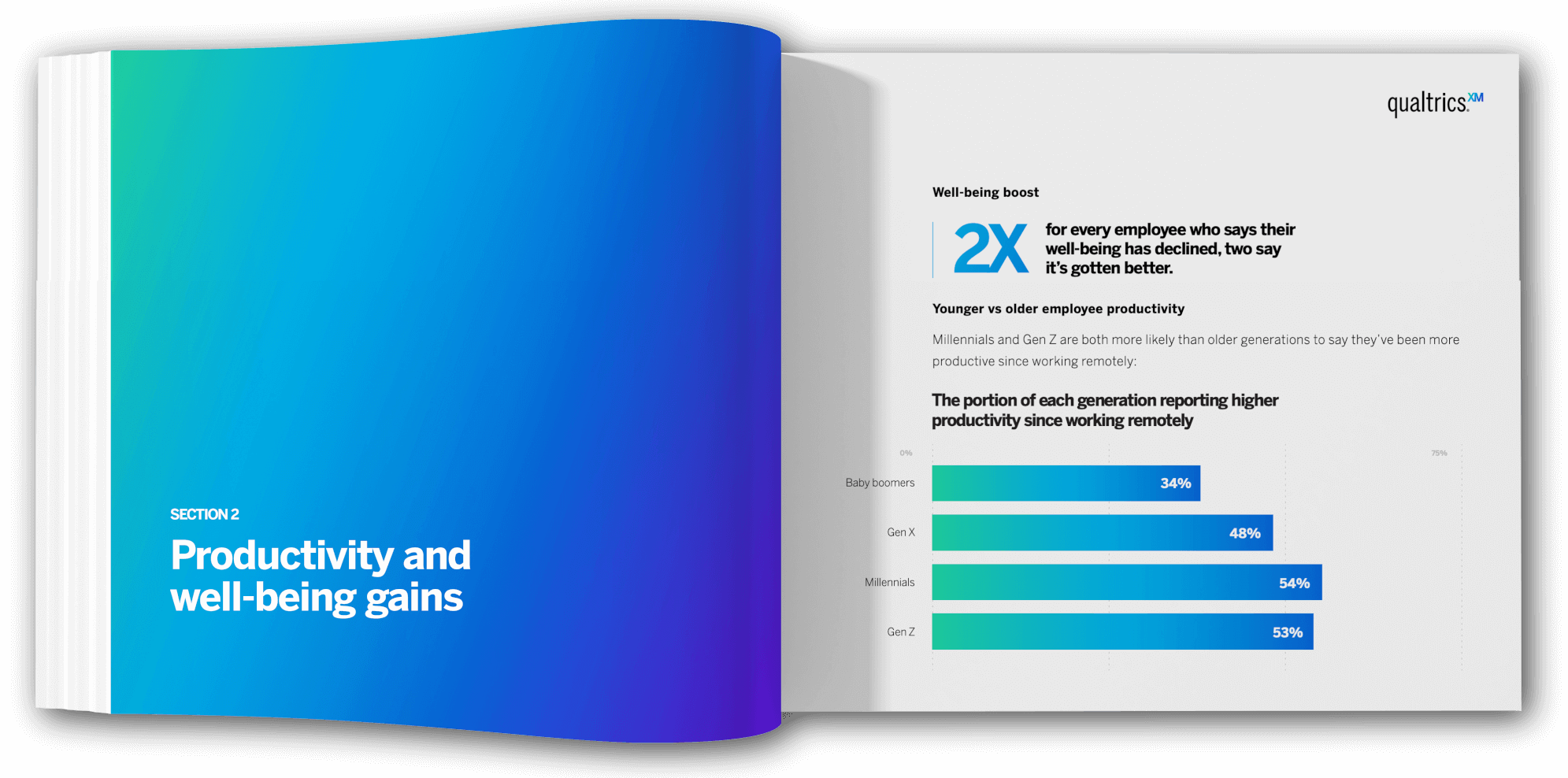 2021 Employee Experience Trends
Learn what's changed in employee experience, uncover new drivers of employee engagement in a new world of work, and identify the key actions people leaders can take in 2021.
Get Report
Design a better way to work
Enable every employee's success, and your organisation's bottom line,
with technology built for the new digital workplace.
Design hiring for the future
Make candidate experience your competitive advantage

Most talent teams know what's happening in their talent pipeline,
but it can be hard to understand why it's happening.

Watch this 10-minute demo and Q&A to learn how Qualtrics helps talent teams uncover this vital
experience data to improve the experience candidates have with your organisation.
Design a culture of belonging
Hear every voice: The technology to design a more diverse, equitable, and inclusive organisation