Supercharge your telesales teams
Increase sales effectiveness
and retention
Telesales agents often have the first personal interaction with a potential customer, so ensuring that experience is a positive one can set you up for a lifetime of loyalty. Conversational analytics provides agents with the tools and information they need to focus on the right activities – at the right time – by extracting actionable insights from every customer interaction.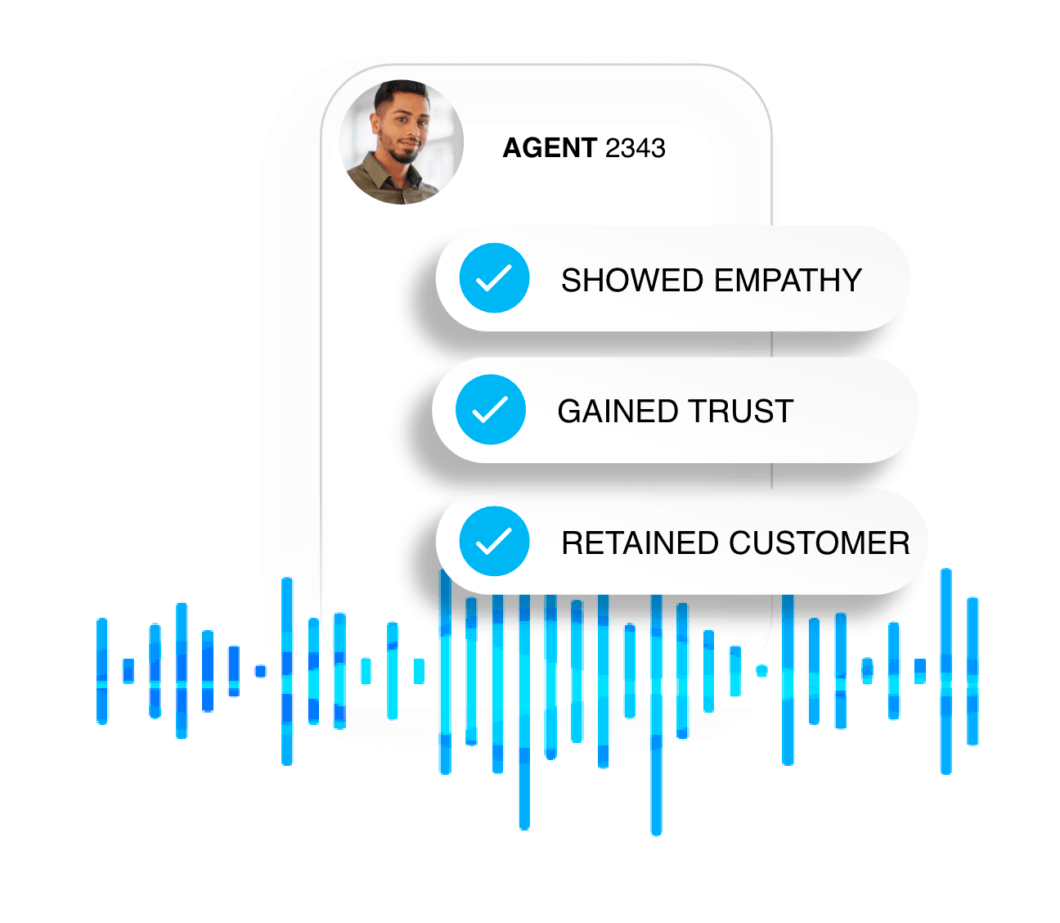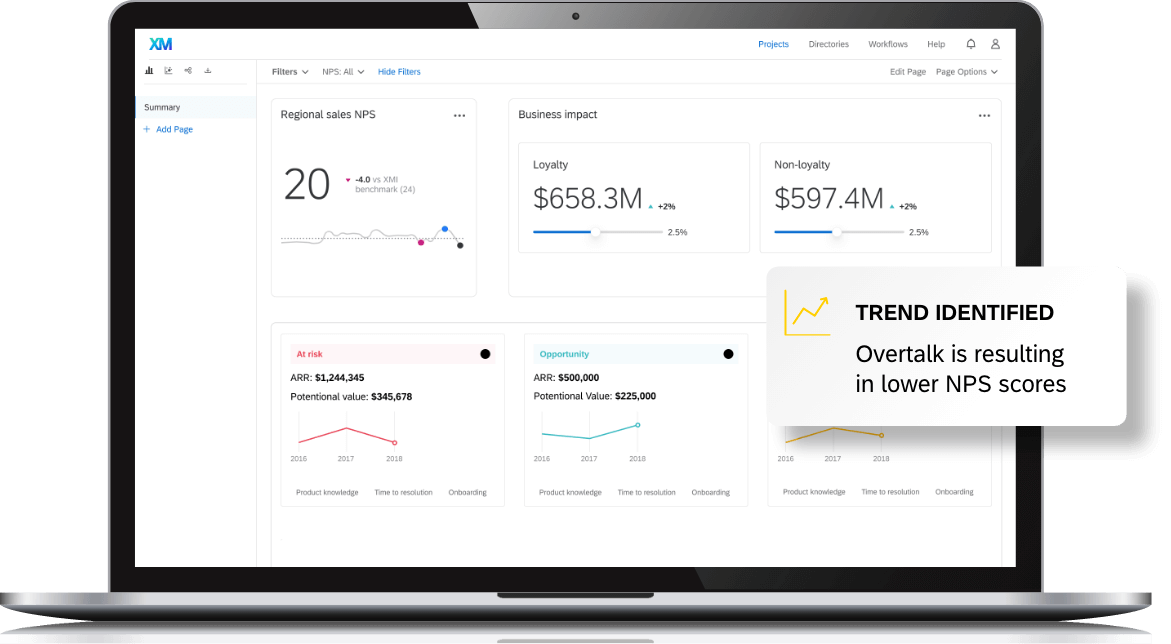 Improve conversion
and retention for

long-term loyalty
Make sure your customers never dream of abandoning you by quickly identifying individual and team coaching opportunities that drive big impacts and use analytics-driven coaching to reduce churn when customers contact you to cancel. Stay on top of conversion rates and increase sales effectiveness by identifying trends in call center agent behaviors and
product presentations.
Replicate (and train on) what's effective
Evaluate agents against those with a higher number of successful interactions to understand what agent behaviors are leading to increased sales and how more successful agents approach their role compared to others. Understand what parts of your scripts are most likely to build customer loyalty and grow revenue so you can replicate the success within other calls to make them more effective.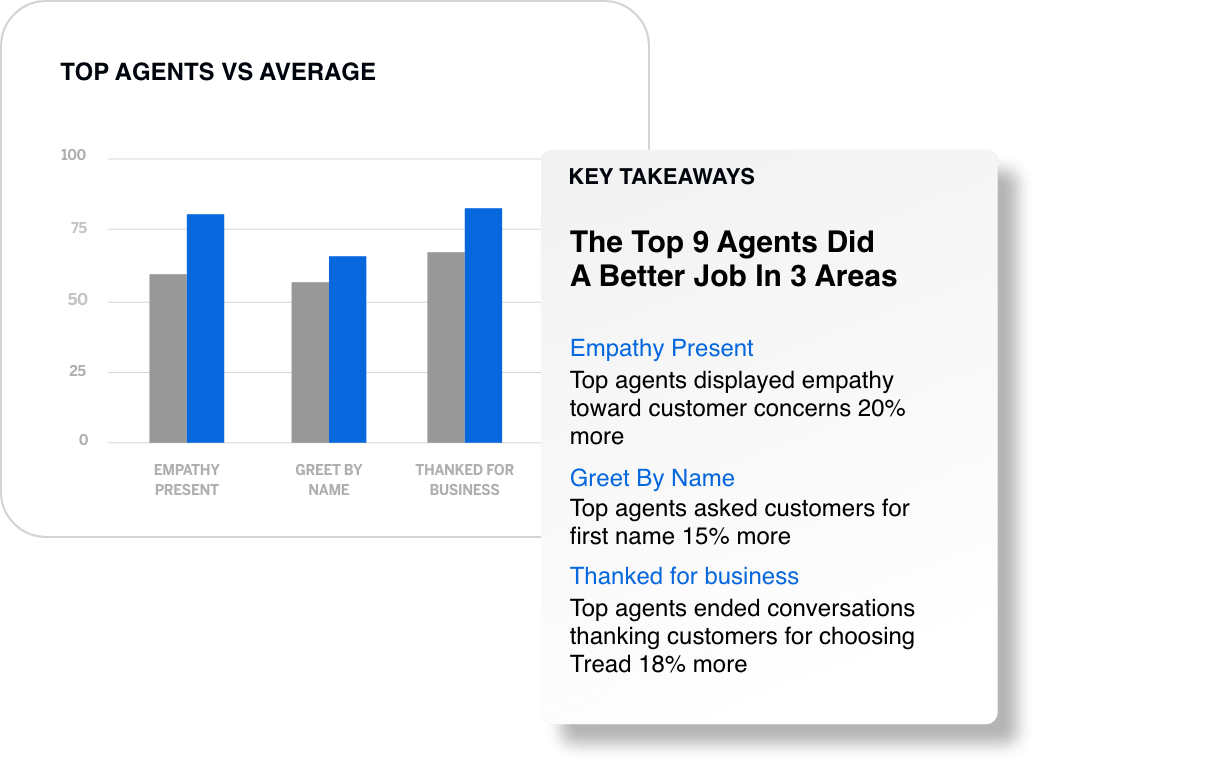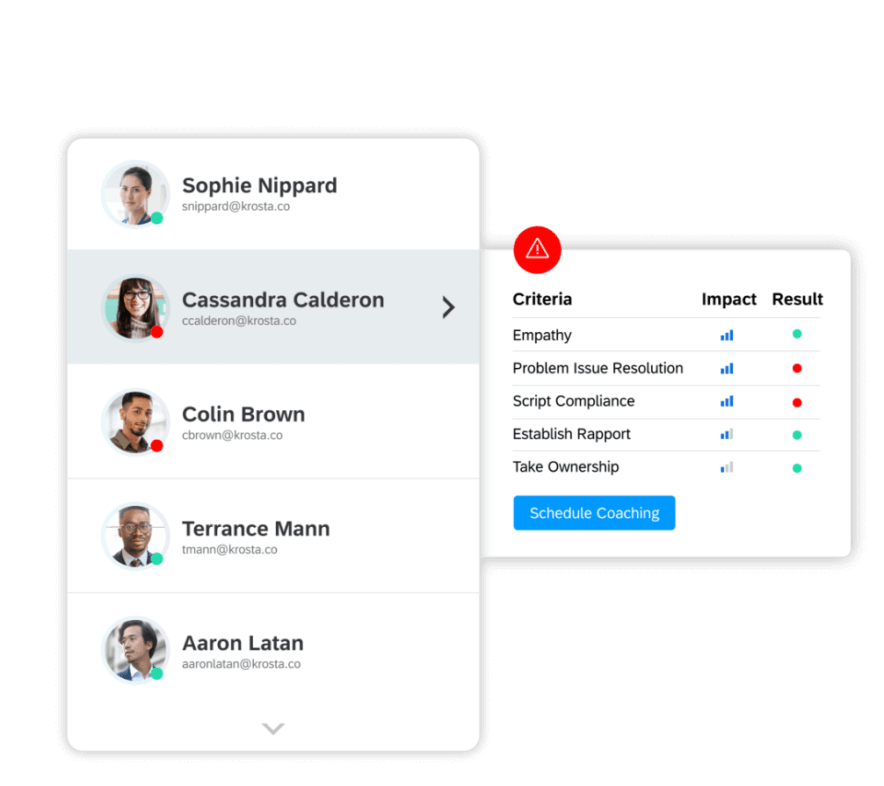 Coach agents to be

their best selves
Improve agent retention by quickly identifying individual and team coaching opportunities that have bigger impacts on revenue and retention. Focus your training efforts to cater toward the right individuals by identifying the best and worst performing agents, highest and lowest areas of risk, and the most significant or unlikely sales opportunities.
Conquer monotony by automating compliance
Automate call flow compliance and reduce manual scoring of calls to improve script and regulatory compliance monitoring.

Set up alerts to automatically route or escalate interactions that exceed score thresholds, enabling immediate follow-up and action such as when an agent does not provide legal disclosures or a customer makes a statement that implies they will be filing a complaint. Additionally, investigate unexpected events or actions – such as whether a question is asked or not – and understand how success rate is impacted when that action occurs.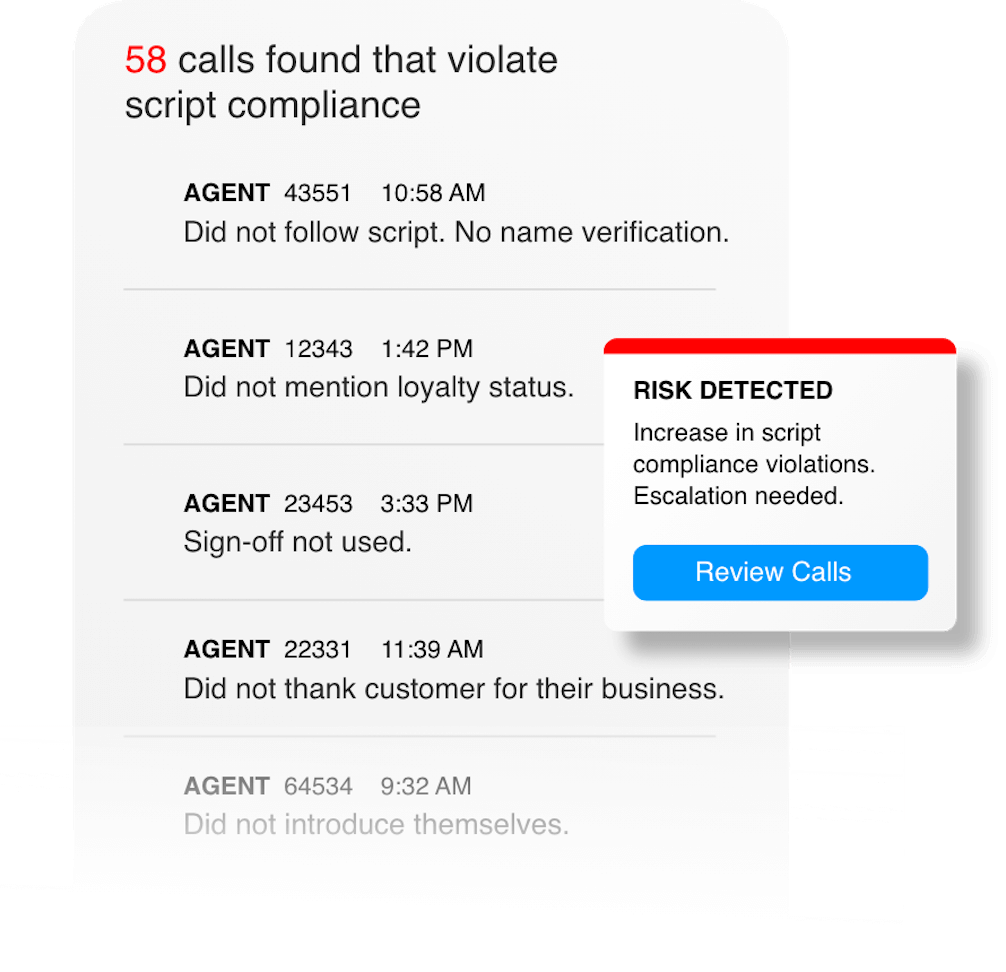 Learn how to supercharge
your telesales teams