Exclusive Workshop | Sydney
Turning 2024 Employee Experience Trends into action
November 3, 2023 / 9:00 AM AEDT - 12:00 PM AEDT
---
Location: Level 15/1 Denison St, North Sydney NSW 2060
In our global 2024 Employee Experience (EX) Trends report, we delved into the thoughts and feelings of 37,000 employees globally, including over 3,000 employees in Australia and New Zealand (ANZ), and discovered that employees are disengaged and divided.
From sentiment around AI, continuous listening, the ideal hybrid working week and ways to set up your frontline teams for success – our interactive, hands-on workshop will give you a practical framework to take back to your organisation as you plan your EX programs for 2024.
Join our lead researchers and employee experience experts over breakfast, where they'll be sharing hot off-the-press insights on the trends that HR leaders in Australia & New Zealand must stay ahead of, and the actionable strategies that you can harness to pave the way for a transformative future of work in 2024.
Save your spot to learn…
How you can leverage the Employee Experience trends to inform your direction and thinking for 2024
The top findings for why employees in ANZ are experiencing a gradual decline in employee engagement, inclusion, well-being and overall experience vs. expectations – and what you can do to reverse the trend
Exclusive networking opportunities over breakfast with our lead researchers, employee experience experts and HR leaders from various industries in the region
Opportunity areas for integrating employee experience with AI to drive engaged and purpose-driven teams
Agenda:
9:00 am – Networking breakfast and registration 

9:30 am – 2024 Australia EX Trends Insights Summary, Global Comparisons – Facilitated Conversation

10:30 am – Unpacking the trends: Breakout discussions

11:30 am – Networking, coffee and nibbles 

12.00 pm – Close
Event has been postponed.
Featuring
---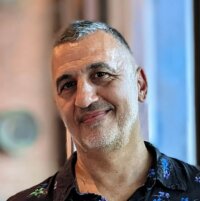 Dr. Antonio Pangallo, Ph.D.
Principal XM Scientist at Qualtrics
Antonio is a Principal Scientist at Qualtrics and registered psychologist in Australia & UK. For the past 15 years, Antonio has worked as an I/O Psychologist in both academic and consulting roles. He earned his Ph.D. in Psychology and later went on to become a Lecturer and publish his work in peer reviewed journals. Antonio's consulting career has spanned continents and subject matter domains. Notable clients he has worked with include the United Nations, Australian Financial Intelligence, Cisco, Schneider Electric, British Airways, and Hilton Hotels. Antonio's areas of speciality include: psychological assessment, research & survey design, data analytics, talent acquisition, organizational development, leadership development, & coaching.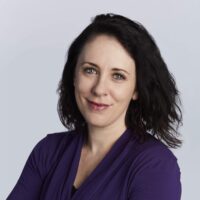 Dr. Cecelia Herbert PsyD., XMP
Principal Catalyst, Qualtrics XM Institute
Cecelia is a Doctor of Organisational Psychology and Principal Catalyst at Qualtrics XM Institute, where she is focused on building a thriving global community of XM professionals who are empowered and inspired to radically improve human experiences. After 20 years as a practitioner, academic, and consultant, she joined Qualtrics in 2019 to establish and lead XM Scientist Advisory Services in Asia Pacific, where she partnered with organizations across the globe to design, mature, and grow their XM Programs. Prior to Qualtrics, Cecelia was a leader in the Employee Engagement organisation at Google. For more than a decade, her work has centered on developing evidence-based solutions that drive systemic change towards Diversity, Equity & Inclusion.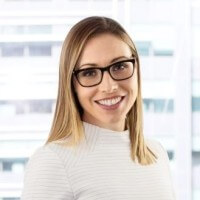 Dr. Crissa Sumner
Head of XM Advisory Services - Asia Pacific & Japan (APJ), Qualtrics
Dr Crissa Sumner is an Organisational Psychologist (PhD) with over 19 years experience partnering with organisations to support them with maximising engagement and performance with data-driven talent management & organisational development solutions. In her role with Qualtrics, Crissa is responsible for leading Qualtrics Experience Management (XM) Advisory Team across Asia Pacific & Japan (APJ). Prior to joining Qualtrics, Crissa had a highly successful career working with a number of professional services firms, including holding various corporate, technical / product leadership and senior operational roles; managing P&Ls; and leading geographically dispersed teams of consultants to deliver talent solutions across a large & diverse portfolio of clients. Crissa is also recognised as a thought leader and experienced presenter, educator and researcher in the talent space. She presented her research in the area of leadership and employee attitudes at national and international conferences, and published them in peer reviewed journals.
More than 18,000 brands and 99 of the top 100 business schools use Qualtrics
---