Experience Management Workshop
Learn best practice, how to demonstrate an ROI and build a business case for XM
May 15, 2023 / 10:00AM to 12:30PM NZST

LOCATION: The Wellington Room, InterContinental Wellington, 2 Grey Street, Wellington
---
Experience Management Workshop For Government: Create trust, improve customer journey's and optimise what matters most to citizens and public servants.
CX and HR teams today are faced with increasing customer and employee expectations while simultaneously facing limited budgets, resourcing around skills and operational capability.
With the stakes high and the urgency real, we've developed with the Qualtrics XM Institute an Experience Management Workshop and Q&A session with Bruce Temkin, Head of XM Institute, and Phillip Bland, Global Government Advisor, to uncover:
The latest research on Experience Management Trends - What are the anticipated areas of investment, priorities and expected future usage of XM technologies for customer and employee experience professionals.
How to demonstrate the ROI of Experience Management - including how to measure it more effectively and get stakeholder buy-in.
Featuring
---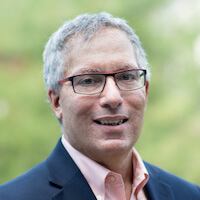 Bruce Temkin
Head of Qualtrics XM Institute, Qualtrics
Bruce Temkin is an Experience Management (XM) visionary and is often referred to as the "Godfather of Customer Experience." He leads the Qualtrics XM Institute, which provides thought leadership and training to help organisations around the world master XM and is also building a global community of XM professionals who are radically changing the human experience.
Prior to Qualtrics, Bruce led Temkin Group, which provided research, advisory, and training that helped many of the world's leading brands build customer loyalty by engaging the hearts and minds of their customers, employees, and partners. He is also the co-founder and Chairman Emeritus of the Customer Experience Professionals Association. Prior to Temkin Group, Bruce spent 12 years with Forrester Research during which time he led the company's B2B, financial services, eBusiness, and customer experience practices and was the most-read analyst for 13 consecutive quarters. Bruce has a mechanical engineering degree from Union College and a master's in management from the MIT Sloan School of Management.
Phillip Bland
Global Government Advisor, Qualtrics
Phillip leads public sector strategy for Qualtrics. An experienced XM professional, Phillip is passionate about citizen experience and the way public sector can serve its customers and employees. At Qualtrics, he supports the public sector XM community by providing thought leadership to deliver innovative outcomes to citizens.
More than 16,000 brands and 99 of the top 100 business schools use Qualtrics
---