Qualtrics Event
CX Masterclass: How to design a best practice Customer Experience Program
14 April 2023 // 2pm - 5pm HKT
Location // Mandarin Oriental Hong Kong
/
---
While many companies understand the importance of Customer Experience (CX), many don't know how and where to start. Less than 30% of companies in Hong Kong are running regular CX programs to help enable customer-centric experience design and improvement.
To help close these experience gaps, Qualtrics is running a free interactive CX Masterclass to provide you and your teams with the insights, ideas and tools useful for CX design.
The session explores:
Part 1: Preparing for Customer Experience Design
Customer personas
Empathy mapping
Stakeholder mapping
Part 2: Mapping the Customer Experience
Focusing challenge
Qualtrics' Five A's Customer Journey Mapping Framework
Part 3: Building the Future State Experience
The 5 Whys
Brainstorming
Experience design prioritisation
For each section, our team of CX experts will workshop through the methodology, benefits and provide practical examples on how you can embed best practice CX into your organisation.
Registration has now been closed for this event
Featuring
---
Isla Yu
Head of Customer Experience Strategy, Greater China, Qualtrics
Isla is the subject matter expert in CX and research programs for Qualtrics in Greater China. She works with companies across Greater China, providing thought leadership to help them set out and achieve their strategy and vision for their experience management program.
Isla brings in a decade of experience working as a practitioner in customer experience and insights roles. Prior to joining Qualtrics, Isla has shaped the customer insights programme for Cathay Pacific to drive better experience design, and enable customer-centric decisions across commercial, product and marketing teams. She also drove digital experience transformation, customer engagement and insights generation for the Sun Hung Kai Group across its businesses in properties, retail, telecomms, hospitality and facility management.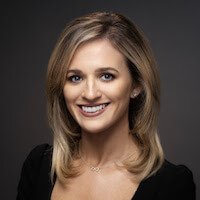 Eleanor O'Dwyer-Duggan
Head of Customer Experience and Research, Southeast Asia, Qualtrics
Elle is an experienced practitioner in customer experience and research strategy and currently is the Head of Research and Customer Experience Strategy in South East Asia at Qualtrics. Elle brings over a decade of experience building and leading global insights functions at both Ryanair and IAG Airlines Group prior to joining Qualtrics. Elle partners with leaders in South East Asia to build best-in-class programs to deliver actionable insights and business value.
Elle has a background in Psychology and has lectured in practical leading applications of research and insights in organisations at Ireland's number one business school at MBA level. Elle is a frequent key-note speaker across the region in the areas of customer, digital, brand experience and a thought-leader in new disciplines of experience management.
More than 16,000 brands and 99 of the top 100 business schools use Qualtrics
---