Live Webinar
The 2022 CX trends and how to build CX agility to meet shifting needs
---
Join us as we dive deep into the comprehensive findings of our 2022 Global Consumer Trends Report — a study of 23,000+ people from around the world.
We'll reveal exactly what consumers want from companies in 2022 across Asia Pacific and provide practical guidance on how to build an agile, always-on CX approach to meet shifting customer experience expectations.
Hosting you will be our global CX subject matter experts Dr Cecelia Herbert (Principal XM Catalyst, XM Institute) and Ivana Sekanic (Head of Experience Management Solution Strategy).
What you will learn:
What trends will have the biggest impact on customers and what pivots you need to make in your business and customer experience strategy
How technology can help ease disruption caused by supply chain and labor shortages, as well as help continuously sense and respond to ongoing shifts in customer needs and expectations
Steps to take to develop organisational agility
How to build an agile, always-on approach to CX
Featuring
---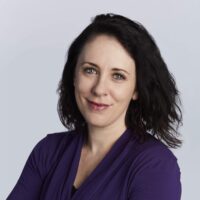 Dr Cecelia Herbert PsyD., XMP
Principal XM Catalyst, Qualtrics XM Institute
Cecelia is a Doctor of Organisational Psychology with over 20 years of experience as a practitioner, academic, and consultant. She partners with organisations across the globe to design, mature, and grow their XM Programs and is building a thriving community of XM professionals through the XM Institute. Prior to Qualtrics, Cecelia was a leader in the Employee Engagement organisation at Google.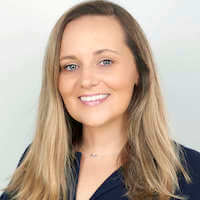 Ivana Sekanic
Head of Experience Management (XM) Solution Strategy ANZ, Qualtrics
A professional who makes a wide organisational contribution by designing and implementing large scale customer experience measurement systems. These systems provide excellent inputs across the organisation, improving decision making, resource allocation and prioritisation to drive superior customer outcomes. Ivana has developed competence in driving transformation business outcomes in a broad range of roles over the last 15 years in the Australian Energy and Financial Services sectors. This experience is enhanced and underpinned with an academic background in Business (double degree in Computing & Business) and postgraduate qualification in Lean/Six Sigma principles.
Passionate about making a difference to a business, Ivana strives in environments that are open to transformation and where her leadership and experience can be applied to drive greater business and customer outcomes.
Request a personalised demo today!
More than 18,000 brands and 99 of the top 100 business schools use Qualtrics
---