IN-PERSON EVENT
Evolving Customer Experience in 2024
December 6, 2023 / 1.30pm to 7.00pm
---
Location: NTUC Centre, Level 7, One Marina Boulevard, Singapore 018989
(Enter via glass lifts outside One Marina Boulevard lobby)
About the event:
On December 6th,  we celebrate one year of the Center for Experience Management, one year of CX professionals in Singapore gathering to connect and share. 
Join us on this day to celebrate what has been achieved and look ahead to what is to come in 2024.
The program for the afternoon involves a series of presentations from CX thought leaders, to inspire and provoke. We'll ensure time for you to explore the potential for yourself and your organisation, and exchange perspectives with your CX peers.
Agenda
Timing
1.30pm
Registration
1.45pm
Welcome
2.00pm

Presentations

Experience Management, Yesterday, Today and Tomorrow!

Lou Carbone will pose the evolution and future of Experience Management, followed by an open mic session where Lou will take questions.

Leveraging points for influencing change toward customer-centricity goals.

Vivian Phillips Husband will discuss the importance of understanding leverage points and reaction styles that individuals and organizations have towards change, when engineering a move towards customer-centricity, a necessary condition for successful customer experience initiatives.  

Maturing your CX Program 

Xiu Ling Gan, Eleanor O'Dwyer-Duggan and Lara Truelove will provide a perspective on the key themes and outcomes of 2023 and a perspective on what CX teams are likely to focus on in 2024, to evolve their customer experience practice and impact. 

Levelling up leadership alignment

During this panel discussion, Tom DeWitt will share a perspective on leadership alignment, and Mao Gen Foo will moderate a discussion with Tom, Lou Carbone, Vivian Phillips Husband, Debra Soon and Adrian Lee on approaches to drive alignment and engagement across your organisations' leadership.  

3.30pm
Break
4.00pm
Panel discussion
5.00pm
Reception & Networking
7.00pm
Event close
Brought to you by:

Featuring
---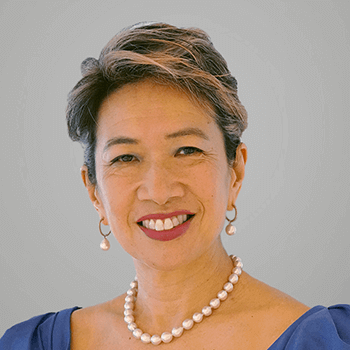 Debra Soon
Group Head of Brand, Communications & Marketing, Singlife
Debra leads an integrated Brand, Communications and Marketing team which partners business leaders to achieve revenue targets. She has worked in media and diversified companies in the property, automotive and tech businesses. She has held bottom line responsibilities as Chief Customer Officer, Mediacorp and as Managing Director, Channel NewsAsia. She has also held corporate functions such as Chief Marketing Officer, Head of HR, Regional IT, Communications, Projects and Customer Experience in various companies. She graduated with a BSc in Econs and an MSc in International Relations from the London School of Economics and Political Science.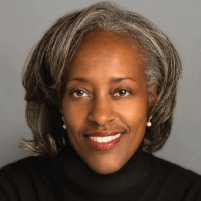 Vivian Phillips Husband, Ph.D
Professor of Practice, CXM@MSU, Vice President, Customer Experience, Blue Shield of California
Dr. Phillips Husband's research focuses on understanding the emotional and social factors that influence customer's decision-making regarding quality-of-life products such as health insurance. Her 30 years of expertise as a customer service professional, leading change with high performing teams have allowed her to manage constant change that remains responsive to customer expectations.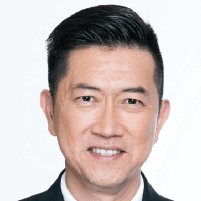 Adrian Lee
Group Head of Customer Systems, IHH Healthcare
Adrian is responsible for the IHH Group's pricing strategy and revenue management, customer experience and services, operations excellence and process improvement. Prior to his current appointment, Adrian was the CEO for Parkway Shenton Group, the leading primary healthcare provider in Singapore, with a network of over 1,000 clinics including panel general practitioner (GP) clinics and specialists, in-house clinics in corporate client's facilities and health screening centers.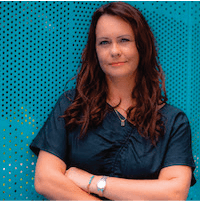 Lara Truelove
Program Leader, Center for Experience Management
Lara leads the Center for Experience Management, an initiative by SAP, with Qualtrics and Singapore Economic Development Board (EDB). The Center provides benchmark research resources, knowledge sharing and skill building in XM (experience management). Based in Singapore since 2003, Lara's career spans customer experience and insights leadership, marketing, product management and consulting. Lara is currently focused on is the development of XM skilled talent, as more organisations step up human insight-led decision making.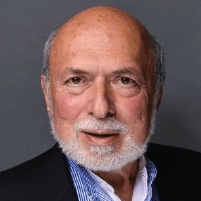 Lou (Lewis) Carbone
Professor of Practice, CXM@MSU, CEO of Experience Engineering
Since the late 1980s, Lou Carbone has continuously been at the forefront of studying, exploring, and developing value creation through experience management. Lou originated the concept of Emotional and Unconscious Clue Based Experience Design and Total Experience Management® and a robust proprietary methodology and perspective called Experience Engineering®. Lou is also the Author of award-winning best seller "Clued In: How to bring customers Back Again and Again."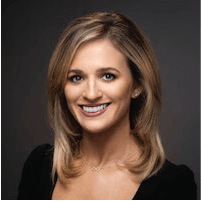 Eleanor O'Dwyer-Duggan
Head of Customer Experience and Research, Southeast Asia, Qualtrics
Elle is an experienced practitioner in customer experience and research strategy and currently is the Head of Research and Customer Experience Strategy in South East Asia at Qualtrics. Elle brings over a decade of experience building and leading global insights functions at both Ryanair and IAG Airlines Group prior to joining Qualtrics. Elle partners with leaders in South East Asia to build best-in-class programs to deliver actionable insights and business value. Elle has a background in Psychology and has lectured in practical leading applications of research and insights in organisations at Ireland's number one business school at MBA level. Elle is a frequent key-note speaker across the region in the areas of customer, digital, brand experience and a thought-leader in new disciplines of experience management.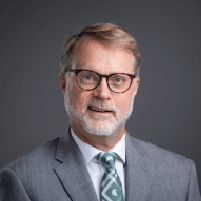 Tom DeWitt, Ph.D
Director of CXM@MSU
Tom is director of CXM@MSU, which is dedicated to advancing the field of customer experience management through a variety of initiatives, including industry engagement and education through conferences, virtual roundtable discussions, and mentorship. He is also the academic program director for the Master of Science in Customer Experience Management (MS-CXM) degree program, North America's first academic degree in customer experience management.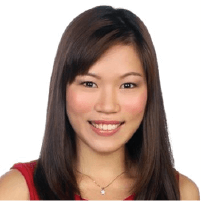 Xiu Ling Gan
Regional Head of Customer Success, Asia ex Japan, Qualtrics
Xiu Ling is the regional head of Customer Success at Qualtrics, managing a team of success managers which help customers mature their experience programs and realise value from the Qualtrics solutions. She has over 15 years of experience in technology, corporate finance and management consulting and across multiple industries across the geographies. She delivers customer success strategies, corporate transformations including digital, organisational and customer experience strategies for enterprises. She is an alumnus of INSEAD Business School and Wharton School at the University of Pennsylvania. She started her career at the Singapore Exchange and was previously with McKinsey & Company.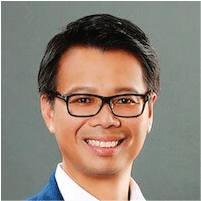 Mao Gen Foo
Head of Southeast Asia, Qualtrics
With more than 20 years' experience in the IT industry, Mao Gen Foo has worked with many clients across industries in Asia to solve business challenges leveraging tech solutions. Mao Gen is the Head of Southeast Asia for Qualtrics – the leader in experience management software, allowing organisations to measure, prioritise, and optimise the experiences organisations provide across the four foundations of business: customer, product, employee and brand experiences. He is based in Singapore, which is the Qualtrics headquarters for the Southeast Asia region.
More than 18,000 brands and 99 of the top 100 business schools use Qualtrics
---