EX Event
Moving from employee engagement to employee experience in a new world of work.
September 7, 2022 / 6:00pm ISTLocation: Mumbai - details to be provided
---
As staffing shortages, turnover, and burnout present threats across the Tata enterprise, understanding how employees think and feel has become increasingly crucial. In the new era of work, the need to transform employee experience (EX) strategies beyond engagement, and to connect data across the employee experience journey to elevate HR as a business-critical function, has reached heightened levels of importance.
As employees expect more frequent, contextualised, and personalised experiences in the new era of work, traditional methods of isolated and periodic employee listening have become redundant. To effectively attract and retain talent, and provide business leaders with real-time data-driven insights to inform their decisions, HR leaders must re-conceptualise how to effectively measure and enhance the overall experience of their employees to effectively drive critical business outcomes. What ideas and innovations are your fellow HR leaders considering?
Join this session, alongside Lauren Huntington, Head of Solution Strategy Employee Experience for South Asia, South East Asia + Greater China at Qualtrics and Mayukh Maiti, EVP HR, Tata Capital Limited discuss how to:
The evolving expectations & changing psychological contracts for Tata employees
Measuring KPIs beyond engagement for a balanced scorecard of experience outcomes
The potential to empower managers with real-time insights, innovative action planning tools
Leveraging advanced analytics to gain new insights to personalise the employee experience & drive engagement, productivity & retention whilst connecting data across employee journey listening posts
Featuring
---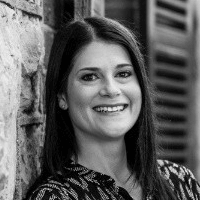 Lauren Huntington
EX Solution Strategy Lead, Qualtrics Southeast Asia, India, Greater China
Lauren is a highly experienced organisational psychologist with 13+ years of experience in working with C-suite and senior management across industries to enable their human capital strategies. She has previously worked at SHL (including during its ownership by CEB and Gartner) as well as Deloitte Human Capital Consulting, prior to this she worked in internal specialist and leadership HR roles. Lauren has an intentional focus on emerging economies; she started her career in Africa, has been living in Asia for the last 4+ years and is currently based in Singapore - having delivered on site to clients in sixteen countries and remotely to many more. Lauren has deep expertise in the intersection between human capital and technology; with speciality in employee experience, talent management, organisational design and change management during digital transformation. Lauren holds two Masters degrees cum laude, her first was in Organisational Psychology and her second was in Innovation Studies through a leading business school.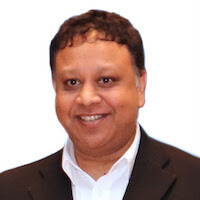 Mayukh Maiti
EVP HR, Tata Capital
Mayukh Maiti - EVP HR at Tata Capital, is a senior leader with over 29+ years of experience in the Tata Group - Driven by innovation, digital transformation and strategic thinking with execution focus with integrity. He carries a diverse Cross Functional experience across diverse functional domains (Production, Quality, Supply Chain, Business Transformation & Strategy, Materials Research, Marketing & Business Development, Human resources, Operations and Business Management) and exposure to multiple sectors (Automobiles, Manufacturing, Financial Services, Insurance, Real estate, Telecom etc.). He has been handling end to end Human Resource functions in large organisations from HR Strategy to implementation and has also been successful in setting up and leading large Startup operations in IT/ITES space. Currently, Mayukh also is a Group External assessor for the Tata Business Excellence Model.
More than 18,000 brands and 99 of the top 100 business schools use Qualtrics
---