LIVE WEBINAR | 2024 EMPLOYEE EXPERIENCE TRENDS DECODED
2024 Employee Experience Trends: Decoding the 5 trends reshaping employee experience
November 30, 2023 / 10AM AEDT / 11AM NZT / 7AM SGT
---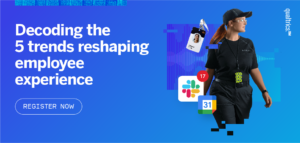 Ill-equipped frontlines. AI encroaching on jobs. The honeymoon phase at a new job is over.
And at the heart of all these changes? A desire to be heard and understood in a new and previously unexplored way.
We asked 14,500 employees across Asia Pacific & Japan (total of 37,000 around the world) about what they want from work in 2024 — and 5 key priorities for leaders, CHROs and people managers have emerged.
In this session, join our workplace psychologists as they decode the findings from our 2024 Employee Experience Trends report and share practical, actionable tips on how you can refine and optimise your employee experience strategy to drive people and business results.
Register for this webinar to…
The 5 trends reshaping employee experience in Asia Pacific and Japan
What your employees want from you in 2024, why, and how to act on the insights
Specific approaches to ensure you can apply the findings across your organisation
The challenges other leaders are facing and opportunities with an end-of-session Q&A
Featuring
---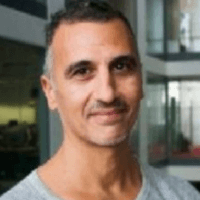 Antonio Pangallo, Ph.D.
Principal XM Scientist, Qualtrics
Antonio is a Senior XM Scientist for Qualtrics, supporting clients in designing and scaling employee experience programs. Prior to Qualtrics, Antonio was a Principal Psychologist in the UK and Lecturer at City, University of London. Antonio earned his Ph.D. in Psychology from the University of London studying psychological resilience in palliative care workers. He is a registered psychologist in Australia & UK.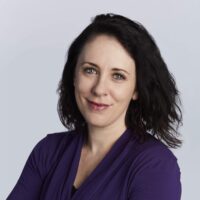 Dr Cecelia Herbert, PsyD, XMP
Principal XM Catalyst
Cecelia is a Doctor of Organisational Psychology with a career as a practitioner, academic, and consultant that spans more than two decades. After years as a senior leader in employee engagement & DEI at Google, she joined Qualtrics in 2019 to establish and lead Employee Experience Advisory Services in Asia Pacific, partnering with organisations across the globe to design, mature, and grow their experience management programs. As part of the global XM Institute team, Dr Herbert is focused on building a thriving community of Experience Management professionals, who are empowered and inspired to radically improve human experiences.
More than 18,000 brands and 99 of the top 100 business schools use Qualtrics
---