EXECUTIVE ROUNDTABLE | QUALTRICS XM INSTITUTE x ACCENTURE
Unleashing the Power of Emotional Connection: Creating brand experiences that engage your customers
July 18, 2023 / 5:00 PM HKT - 7:00 PM HKT
---
In 2023, the success of any organisation will be based on its ability to better understand and serve the shifting needs of their customers, employees and communities.

With limited spots available, join Greg Chase, XM Catalyst at the XM Institute, Natacha Cuvelier, Managing Director at Accenture Song, and Christina Wong, Managing Director, Strategy & Consulting at Accenture, where the team will be hosting executives from leading organisations in the tourism, travel and hospitality sectors to discuss how to unleash the power of emotional connection in delivering human-centric customer experiences to drive bottom line results, at scale.
Register to learn:
The importance of emotional connection in branding and customer engagement

Strategies for creating memorable and positive experiences for customers, both online and offline

Leveraging analytics to drive more engaging experiences with customers

Building a community of loyal customers who advocate for your brand
Featuring
---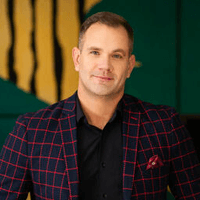 Greg Chase
XM Catalyst, Qualtrics XM Institute
Greg Chase is an XM Catalyst with Qualtrics XM Institute. He has led the successful design, development, and implementation of innovative global customer experience, culture transformation, and employee experience strategies centred around operationalising experience and operational data to achieve greater business results. Greg has presented keynote speeches on experience management around the world and in 2019 was named one of Loyalty 360's Top 10 Most Influential Individuals in Customer Experience & Loyalty. Prior to joining the Qualtrics XM Institute, Greg owned an award-winning global consulting practice, Experience Strategy Associates, and was the Corporate Vice President of Guest Strategy & Insights for MGM Resorts International where he acted as the executive sponsor of all CX initiatives and strategies for the entire MGM Resorts portfolio. Greg holds a Masters Degree in Organisational Psychology from Capella University and a Bachelor's Degree in Hotel & Restaurant Management from the University of Missouri-Columbia.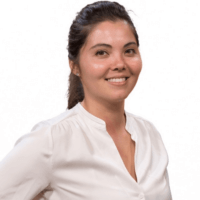 Natacha Cuvelier
Managing Director, Accenture Song
Natacha Cuvelier is a Managing Director at Accenture Song, where she spearheads the Marketing Transformation Practice in Greater China. With over 12+ years, She excels in strategic consulting, specialising in digital transformation, marketing, e-commerce, and operations across various regions such as China, Hong Kong, ASEAN, ANZ, and Europe. Throughout her career, She has worked with esteemed organisations in different industries, such as Retail, Travel, Hospitality, and Consumer Goods, helping them navigate the ever-changing landscape of digital transformation to achieve their business goals. Natacha's passion lies in empowering businesses to cultivate robust customer relationships and deliver exceptional customer experiences that set industry benchmarks.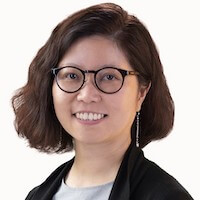 Christina Wong
Managing Director in Strategy & Consulting, Accenture
Christina Wong is an experienced Managing Director in Strategy & Consulting in Accenture Greater China, specializing in total enterprise reinvention driving customer transformation, ecosystem expansion, talent and organization changes across multiple industries, including financial services, telecommunication and high tech, media and entertainment, retail and consumer goods, internet and platform industries. She works with clients, people & communities to make a world of difference through the power of innovation, data & technology. Throughout her 25+ years of consulting experience, she has not just helped many organisations brought customer centricity into life and transformed the way they operate that leads to a performance frontier, but also made impacts on the way industries moving forward.
More than 18,000 brands and 99 of the top 100 business schools use Qualtrics
---