VIRTUAL MASTERCLASS
Employee Experience Masterclass - Where does HR go in 2021?
---
How does HR move forward in 2021?
The profession's world-class response to the challenges faced - from a global pandemic to a social uprising - has come at a cost. Initiatives that were once considered best-in-class are now no more than table stakes. With long-held roadmaps, aspirations, and product upgrades now complete, HR teams across Australia need to urgently rethink their path forward to continue innovating and unlocking the benefits an improved employee experience brings.
Join Qualtrics, the industry leader in employee experience, for this engaging and interactive masterclass helping you prepare for what comes next. With more than 12,000 organisations across the world turning to Qualtrics for help during the pandemic, the company is unmatched in its ability to guide you forward.
Through a blend of thought-leadership and real-life examples, this masterclass will help you:
Build a framework supporting continuous change, transformation, and improvement in people management
Prioritise resources and budget for 2021 and beyond - from DEI through to learning and development
Accelerate action on employee engagement initiatives, and move beyond basic measurement
Select the critical technologies, processes, and skills needed for this new world of HR
AGENDA
2020: A blessing and a curse for HR
EX in the new normal
The Six Law of Experience Management
The modern EX framework
How EX drives action - Case studies and technology
2021 challenges and beyond
For Australian Human Resources Institute (AHRI) Members: By attending this masterclass, you are eligible to gain CPD points.
Featuring
---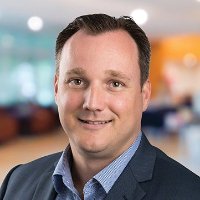 Steve Bennetts
Head of Employee Experience Strategy & Solutions, Asia Pacific & Japan
Steve Bennetts specialises in employee experience (EX) and human-centred technologies. Steve is the Head of EX Strategy and Solutions for Qualtrics, he helps guide Qualtrics customers to optimise the employee experience at every point in the employee lifecycle. Prior to joining Qualtrics, Steve was the GM of Innovation and Client Services at Chandler Macleod and prior to that worked as a principal consultant at Sentis. With over 15 years of experience, he has successfully lead teams of psychologists and professionals within the private and public sector, focusing on positive client experience and excellence in service delivery. Steve is a passionate psychologist utilising the crossover space between creativity, psychology, and digital technologies to create a positive experience on our planet.
Request a personalised demo today!
More than 11,000 brands and 99 of the top 100 business schools use Qualtrics
---