IN-PERSON EVENT
Masterclass: Agility and empathy to thrive through uncertainties
May 3, 2023 / 9:30AM to 1:00PM IST
LOCATION: Sofitel Mumbai BKC C-57,
Bandra Kurla Complex, Bandra (East), Mumbai-400051
---
**Due to limited capacity, registrations have now closed**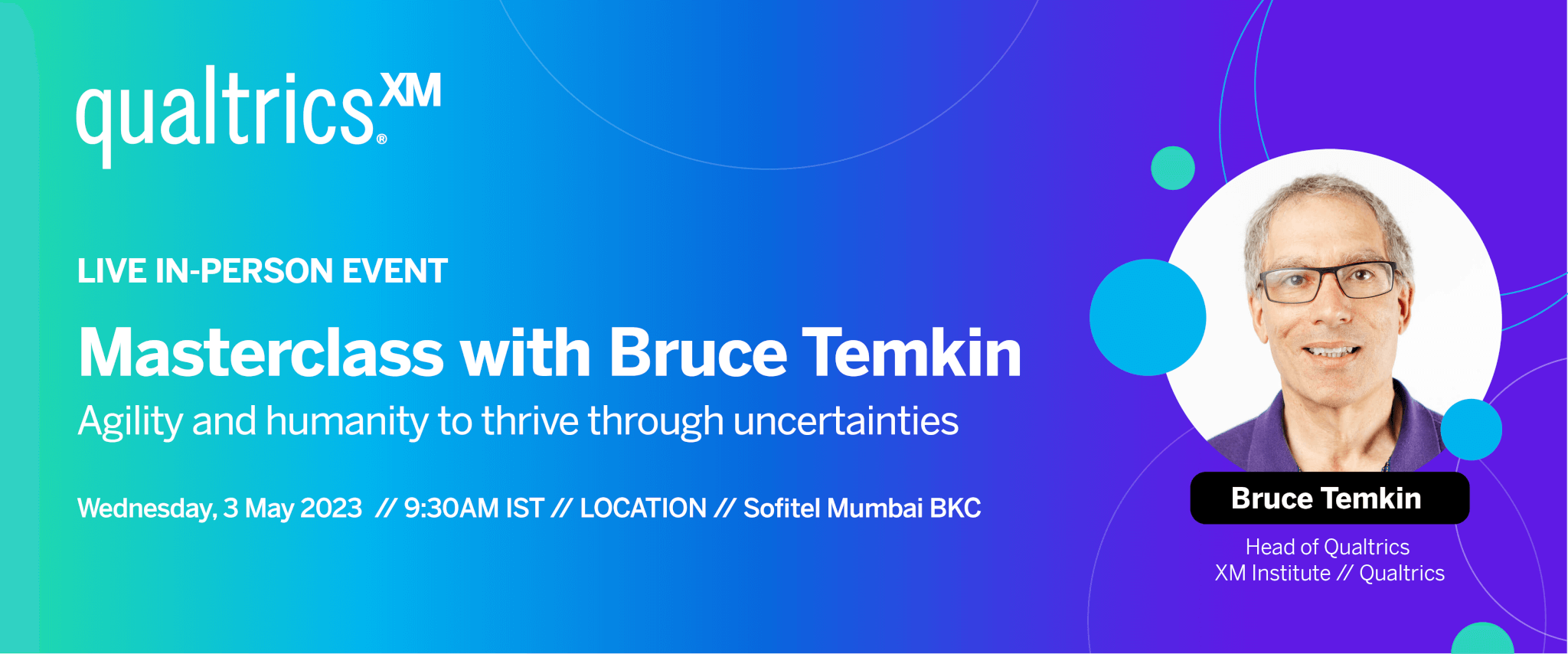 Join industry visionary Bruce Temkin - the "Godfather of Experience Management" and Head of XM Institute - in this exclusive masterclass, brought to you by Qualtrics.
You'll learn the latest insights, ideas and practical tools you can use to drive empathy-at-scale throughout the organisation. Walk away inspired with ways to build more productive relationships with your teams to rally performance, and improve customer experience with greater agility so you could outpace your competitors in these fast-changing times.
The session explores:
Emotional Expressiveness. Rather than ignoring emotions, make them a normal part of your corporate dialogue.
Collective Caring. Instead of focusing only on data, examine the thoughts and feelings of individuals.
Bias Breaking. While humans are selfish and often irrational, we can use that knowledge to adjust what we do to better serve the needs of other people.
Individual Inclusiveness. As we build empathy in our organisations, we can also focus on our own attitudes and behaviours.
Registration has now been closed for this event
Featuring
---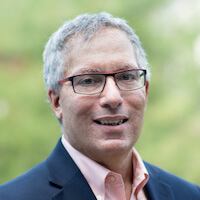 Bruce Temkin
Head of Qualtrics XM Institute, Qualtrics
Bruce Temkin is an Experience Management (XM) visionary and is often referred to as the "Godfather of Customer Experience." He leads the Qualtrics XM Institute, which provides thought leadership and training to help organisations around the world master XM while at the same time igniting a global community of XM professionals to radically improve the human experience.
More than 18,000 brands and 99 of the top 100 business schools use Qualtrics
---