MASTERCLASS
Building towards a more customer-centric future in financial services | Work Different
---
After years of intense focus, digital transformation is now considered "table-stakes" in the financial services industry. Simply adapting to the "new normal" isn't going to be enough - organisations will need to make it the "new better".
This challenge is bigger than the one institutions faced in responding to the pandemic. To be competitive in a post-pandemic world institutions will have to identify new propositions that go beyond digital to stand out in the market. It means having the ability to listen, understand, and act on the rapidly-changing needs and expectations of customers and employees is a significant competitive advantage.
Join Qualtrics and your industry peers for this Experience Management (XM) Masterclass outlining how to adjust and prime your business for this new world of financial services.
What you will learn in this Masterclass:
What changes the industry can expect in the future, and how to adjust your CX programs for lasting success
Strategies for maximising ROI from CX programs and cultivating an inclusive and customer-first mindset
How to identify and overcome common challenges faced, using real-life examples of institutions that have overcome them
The systems, capabilities, and skills businesses need to be customer-centric
Other events in this series:
Featuring
---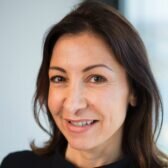 Vicky Katsabaris
Head of CX Strategy and Solutions, Qualtrics APJ
Vicky Katsabaris is the Head of CX Strategy and Solutions across Asia Pacific and Japan, at Qualtrics. She provides expert guidance to organisations implementing customer experience programs. Prior to joining Qualtrics, Vicky was the General Manager of Customer Advocacy strategy at Telstra, leading the team responsible for developing Telstra's corporate strategy for improving customer advocacy, including major transformation programs and the company-wide culture change program to embed a customer centric mindset. Prior to Telstra, Vicky was the Director of Customer Experience at VMware where she lead the CX program across Asia Pacific, Japan.
Vicky has experience in implementing and operationalising Customer experience programs in both B2B and B2C and has launched and embedded new programs, as well as evolved and optimised large-scale mature programs.
Harish Agarwal
Head of CX Solutions Strategy, Qualtrics SEA
Harish heads the Customer Experience solution strategy for SEA at Qualtrics. He is a Marketing & CX leader with a pan-Asian experience, having lived and worked in India, Hong Kong, Indonesia and Singapore. He joined Qualtrics from Prudential Singapore, where he was the Head of CX & Segments - leading the customer experience, segments and the UX/UI teams. He was an integral part of the digital and CX transformation at Prudential Singapore. Prior to heading the CX team, he led Marketing for Prudential Singapore. Harish has produced several award-winning campaigns across the SEA region. Harish has worked on the agency side as well, having started his career in brand consulting.
Having been a practitioner himself, Harish consults our clients on experience management and how organisations can get the maximum value out of their CX programs.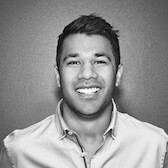 Sam Ramjahn
Head of Sales Engineering, Qualtrics SEA
Sam has over 15 years experience designing and implementing software solutions for organisations large and small. As one of the first employees to open the Qualtrics Asia Pacific HQ, in Sydney - He has seen how companies have evolved their XM focus through the use of Qualtrics to take action and drive change to meet consumer and employee demands.
Request a personalised demo today!
More than 18,000 brands and 99 of the top 100 business schools use Qualtrics
---