On-Demand Webinar
The ROI of Customer Experience with Bruce Temkin
---
The experiences you create for customers has a direct impact on your business. Just as consistently good experiences will pay off, the price of one bad experience is enough to set you back. In partnership with the Qualtrics XM Institute, we spoke to nearly 18,000 consumers around the world to understand how their experiences impact 3 loyalty metrics – trust, advocacy and likelihood to purchase more.
Attend this session with Bruce Temkin to dive into these loyalty metrics, how they vary by 17 different industries, and how you can leverage great customer experiences to drive sales and growth.
What you will learn in this session:
The impact of customer experience on loyalty and growth
How you can expect a bad experience to impact sales in your industry
Steps to take to improve the customer experience
Featuring
---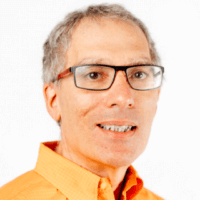 Bruce Temkin
Head of Qualtrics XM Institute
Bruce Temkin is an Experience Management (XM) visionary and is often referred to as the "Godfather of Customer Experience." He leads the Qualtrics XM Institute, which provides thought leadership and training to help organisations around the world master XM and is also building a global community of XM professionals who are radically changing the human experience.
Prior to Qualtrics, Bruce led Temkin Group, which provided research, advisory, and training that helped many of the world's leading brands build customer loyalty by engaging the hearts and minds of their customers, employees, and partners. He is also the co-founder and Chairman Emeritus of the Customer Experience Professionals Association. Prior to Temkin Group, Bruce spent 12 years with Forrester Research during which time he led the company's B2B, financial services, eBusiness, and customer experience practices and was the most-read analyst for 13 consecutive quarters. Bruce has a mechanical engineering degree from Union College and a master's in management from the MIT Sloan School of Management.
Request a personalised demo today!
More than 18,000 brands and 99 of the top 100 business schools use Qualtrics
---