WEBINAR
The trends shaping employee experience in 2021: ANZ
---
After a year of seismic change, what lies ahead for employee experience in Australia and New Zealand in 2021?
Qualtrics spoke with more than 1,000 employees across the countries to find out what's changed in employee experience, uncover the new drivers of employee engagement, and identify the new ways of working having the biggest positive impact.
Join Qualtrics for a deep dive into the findings, and discover:
The new top drivers of employee engagement, and how to make them reality
The intrinsic link between taking action on feedback and employee engagement and tenure
What actions you can take to improve the employee experience in 2021
If you are a member of the Australian HR Institute, gain CPD points by attending this session.
Featuring
---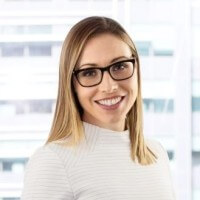 Crissa Sumner
Employee Experience Solution Strategist, Asia Pacific & Japan, Qualtrics
Crissa Sumner is an Organisational Psychologist (PhD) with over 16 years experience partnering with clients organisations across Australia and overseas to design and deliver talent management & organisational development solutions, which support them maximise engagement and performance. She is recognised as a thought leader and experienced presenter, educator and researcher in the talent space; having previously held academic positions at leading Australian Universities, presented her research in the area of leadership and employee attitudes at national and international conferences, and published them in peer reviewed journals.
In her role with Qualtrics, Crissa is responsible for leading Employee Experience (EX) Solution Strategy for Qualtrics across Australia & New Zealand (ANZ).
Request a personalised demo today!
More than 18,000 brands and 99 of the top 100 business schools use Qualtrics
---