WEBINAR
The trends shaping employee experience in 2021: Philippines
---

Join the People Management Association of the Philippines (PMAP), Qualtrics, and HR leaders from across Asia Pacific for an expert panel discussion exploring the new strategies and approaches being used to improve employee experience and engagement in the region after the events of 2020.
Drawing upon insights from Qualtrics' 2021 Employee Experience Trends Report, this engaging and interactive session will explore the latest drivers and trends in employee experience, how engagement differs across APAC, and the proven strategies having the biggest positive impact.
What you'll learn :
Deep dive into the key trends that will impact your people strategy in 2021
Tried and tested ways to personalise and improve your employee experience across the region
How employee experience is impacting business outcomes
Featuring
---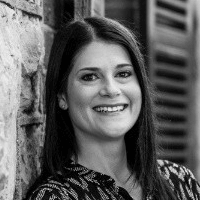 Lauren Huntington
EX Solution Strategy, Qualtrics Southeast Asia
Lauren is the EX Solutions Strategist for Qualtrics in South East Asia. She is a highly experienced organisational psychologist with over a decade of experience in working with C-suite and senior management across industries to enable their human capital strategies. She has previously worked at SHL (including during its ownership by CEB and Gartner) as well as Deloitte, prior to this she worked in internal HR roles. Lauren has a specific focus on emerging economies; she started her career in Africa, has been living in Asia for the last 3 years and is currently based in Singapore - having delivered on site to clients in sixteen countries. Lauren holds two Masters degrees, her first was in Organisational Psychology and her second was in Innovation Studies through a leading business school.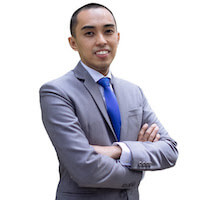 Marco Angelo B. Padernal
Director of Employee Experience, JG Summit Holdings
Marco is the Director for Employee Experience under the Corporate Human Resources group of JG Summit Holdings, Inc., where he drives continuous improvement initiatives on key moments that matter, including process re-engineering and digital transformation.
Marco has redesigned and simplified processes in various employee touch-points in Recruitment, Onboarding, Development & Engagement, and Separation, and also installed HR ticketing and self-service technologies. He helps different functional groups within their conglomerate address employee pain points by implementing programs and solutions using the agile methodology by subscribing to an iterative and incremental development & deployment. Part of of his mandate is to institutionalise continuous employee listening, and using data & analytics to shape employee experience design.
Marco has 12 years of Human Resources experience in various industries. Prior JG Summit, he was connected with Accenture, Inc. and Sky Cable Corporation and handled various roles in Organisation Development, Learning, Capability Development, Talent Acquisition, and HR Business Partnering. He completed his Bachelor's Degree in Management, minor in Strategic Human Resources Management at the Ateneo De Manila University. He is currently pursuing a Master's Degree in Business Administration at the University of the Philippines.
Elizabeth Nasol, DPM
SVP-HRMG
Energy Development Corporation
Prior to her appointment in EDC, she was the Vice-President for Corporate Human Resources of First Philippine Electric Corporation (First Philec) which is the intermediate holding company for all manufacturing investments of First Philippine Holdings (FPH).
Before joining the FPH family, she was the Vice-President for Corporate Human Resource of Roxas Holdings Inc. and all its subsidiaries, and Head of the Center for Excellence of Globe Telecommunications, Inc. She was also the Vice-President and Cluster HR Manager for Corporate Service Unit in San Miguel Corporation where she spent the majority of her professional career.
She graduated from the University of Santo Tomas with a Bachelor's Degree in Psychology, completed the Executive Development Program of INSEAD Singapore in 1992, and finished the Strategic HR Management Program of the University of Michigan in 1995.
She has been involved with the Organisation Development Professional Network (ODPN) for quite some time. Aside from being Chairman of various committees in the past, she became the President of the organisation from 2006 to 2007 and once again from 2009 to 2011.
She was a member of the Board of Trustees - PMAP Foundation for 2020 and currently serves as a member of the PMAP Board of Trustees.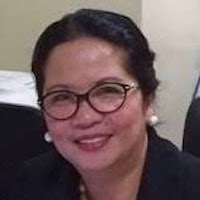 Thelma Meneses
Vice President and Chief People Officer
Coca-Cola Beverages Philippines Inc
Request a personalised demo today!
More than 18,000 brands and 99 of the top 100 business schools use Qualtrics
---