Live webinar | Aligning New ways of working with people needs & expectations to attract, engage & retain talent
What people really want from flexible work
---
Over the last two years, employees and employers have endured unprecedented levels of uncertainty, a global pandemic, an increasing cost of living, and geopolitical pressures. Along with fundamental changes to the way people live and work, global challenges continue to result in a shakeup of priorities and a critical review of employees' value alignment with their employer.
As employers navigate the shift toward new working models, they have a once in a generation opportunity to redefine the future of work for the current workforce, and those that follow. In a competitive hiring environment which has left many industries short-staffed and in a constant race for talent, rethinking traditional ways of working will also play a huge part in attracting and retaining employees. But what do people really want?
We surveyed over 9,500 employees across Australia, New Zealand and the broader Asia Pacific & Japan region to help leaders identify what people really want at work and to ensure the programs being delivered align with the needs and expectations of their valued employees.
Join our seasoned employee experience experts, as they break down our key findings across Australia & New Zealand, and explore specific actions you can take to design and improve your EX programs for 2022 and beyond. In addition to this, our experts will answer your questions live and will feature bonus content on how you can leverage Qualtrics' Employee Lifecycle Solution, and new & innovative capability called Employee Journey Analytics, to attract and retain talent in the new world of work.
In this session you'll learn…
Practical next steps on how leaders can stay aligned with their employees' changing needs and ensure new ways of working align with their needs and expectations
How to create a modern & holistic Employee Experience program that goes beyond engagement and focuses on new & emerging priorities such as wellbeing & inclusion
Bonus Content: Check out Qualtrics Employee Lifecycle Solution and new & innovative capability called Employee Journey Analytics in action
Featuring
---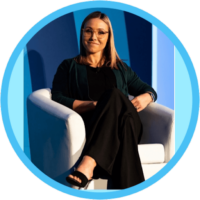 Dr. Crissa Sumner
Head of Employee Experience Solution Strategy, Australia & New Zealand, Qualtrics
Dr Crissa Sumner is an Organisational Psychologist (PhD) with over 18 years experience partnering with organisations to support them with maximising engagement and performance with data-driven talent management & organisational development solutions. In her role with Qualtrics, Crissa is responsible for leading Employee Experience (EX) Solution Strategy for Qualtrics across Australia & New Zealand (ANZ).
Prior to joining Qualtrics, Crissa had a highly successful career working with a number of professional services firms, including holding various corporate, technical / product leadership and senior operational roles; managing P&Ls; and leading geographically dispersed teams of consultants to deliver talent solutions across a large & diverse portfolio of clients.
Crissa is also recognised as a thought leader and experienced presenter, educator and researcher in the talent space. She presented her research in the area of leadership and employee attitudes at national and international conferences, and published them in peer reviewed journals.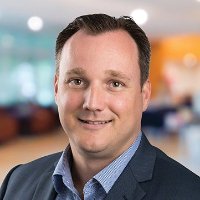 Steve Bennetts
Head of Employee Experience Solution Strategy, APJ, Qualtrics
Steve is the Head of EX Strategy and Solutions for Qualtrics in APJ, leading a team of specialists in guiding organisations to optimise the Employee Experience at every point in the employee lifecycle. He is one of the region's most experienced Employee Experience specialists having played a crucial role in launching and developing the XM category in APJ. Steve specialises in EX and human-centred technologies.
As businesses and governments rethink the ways they work for a post-pandemic world, Steve brings 20 years' of experience as a qualified business psychologist helping organisations design and improve their employee experiences.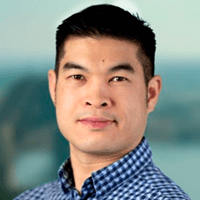 Gabriel Wong
Senior Solutions Engineer, APJ, Qualtrics
Throughout the past 15 years, Gabriel has helped his blue-chip clients elevate their experience management programs to drive competitive advantage across the globe. With expertise both as a client-side practitioner and as a technology consultant, he specializes in measurement and analytics. In his current role as the Head of Solution Engineering for Greater China at Qualtrics, his primary mission is to help customers find winning and transform Experience Management solutions.
Live webinar | Aligning New ways of working with people needs & expectations to attract, engage & retain talent
Request a personalised demo today!
More than 18,000 brands and 99 of the top 100 business schools use Qualtrics
---