WEBINAR
The new rules of engagement: A better way to work
---


Every business is currently undergoing an experience transformation as they rewrite the playbook for the way we work. While many organisations and individuals might have discovered new and better ways to work during a year of unrelenting change, this shift requires employers to rethink and redesign their employee experience - from knowing how to safeguard business continuity and success when employees work across locations through to ensuring every employee is heard equally to prevent organisational bias.
Join Qualtrics, Standard Chartered Bank, Telstra and Woolworths Group, as we explore the key considerations and steps in their return-to-work strategies. This interactive discussion will draw on insights from our recent Future of Work Study outlining the ways employees want to work moving forward.
Additionally, the session will discuss:
The different employee insights organisations need to capture to build and optimise hybrid working models
Ways to use employee feedback to overcome current and future challenges
How to streamline EX transformation using best practice learnings from customer experience and marketing
Featuring
---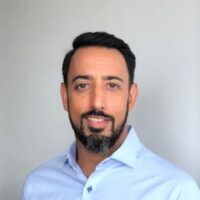 Dilip Boury
Global Head of Employee Listening, Standard Chartered Bank
Dilip Boury joined Standard Chartered OD team as Head of Employee Listening in 2020, having spent the last 12 years consulting for some of the world's best-known companies. He looks after their Annual Engagement process, continuous listening and lifecycle surveys. Prior to joining, he was as Director of Leader Services for Organisation Solutions, a Singapore based Organisational Psychology Consultancy. Dilip led their Assessment practice, launching their in-house 'Growth Leader Assessment' and team development services. Dilip also spent 5 years as a Managing Consultant for IBM Kenexa. He specialised in designing and implementing Assessment, Leadership Development, Talent Analytics, Employee Engagement and Competency solutions. He initially worked with clients EMEA and later covered JAPAC after moving to Singapore. Dilip also has a background in Research, having spent 7 years as a research consultant with Roffey Park Institute in the UK. He was at the forefront of their thought-leadership, publishing papers on HR business partnering, Employee Engagement, Management and much more. He also provided diagnostic consulting services for public, private and not-for-profit sector clients.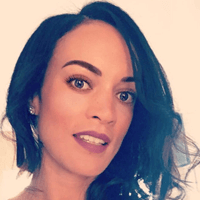 Casey Hotham
Future Workplace Experience, Telstra
Casey is a passionate and influential leader who has held a prosperous career in Telstra for over a decade. Currently leading Future Workplace Experience, Casey is obsessed with optimising the current and future experience of Telstra's workforce and consequently that of customers. Being data driven, she is harnessing the voice of people and global trends to help business leaders deliver end to end experience improvements for their people, deliver on the company's strategy and build a future where people can thrive. Prior to this role, Head of Employee Experience and years spent partnering with the business to achieve tangible impacts aligned to the strategic focus of the business. Engineering, Construction, Field Service Delivery, Contact Centres and Retail are areas of the business where Casey has achieved results in leadership and talent development, implementing major organisational change initiatives, organisational design, performance management, capability build, employee relations and wellbeing.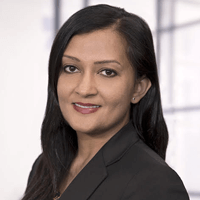 Jalpa Macmillan
Team Listening and Insights, Woolworths Group
Jalpa is passionate about discovering what people know about organisations, brands or services, and how that influences the way they perceive and interact with them. Her research background serves her curiosity to understand the behaviours, attitudes and decision-making processes of people to really understand what drives stakeholders - from customers to employees. Her expertise lies in delivering tangible and actionable outcomes from research to create real business solutions.
Steve Bennetts
Head of Employee Experience, Solutions & Strategy, Qualtrics
Steve Bennetts specialises in employee experience (EX) and human-centred technologies. Steve is the Head of EX Strategy and Solutions for Qualtrics, he helps guide Qualtrics customers to optimise the employee experience at every point in the employee lifecycle. Prior to joining Qualtrics, Steve was the GM of Innovation and Client Services at Chandler Macleod and prior to that worked as a principal consultant at Sentis. With over 15 years of experience, he has successfully lead teams of psychologists and professionals within the private and public sector, focusing on positive client experience and excellence in service delivery. Steve is a passionate psychologist utilising the crossover space between creativity, psychology, and digital technologies to create a positive experience on our planet.
Request a personalised demo today!
More than 16,000 brands and 99 of the top 100 business schools use Qualtrics
---