WEBINAR
Applying diversity, equity and inclusion practices to employee experience programs
---
Join Qualtrics, BHP, Gojek and The Diversity Council of Australia for a live panel discussion on applying diversity, equity and inclusion practices to employee experience programs.
During the interactive session we will explore:
What are we measuring? Defining diversity, equity, and inclusion
Identifying the right indicators of progress on DEI & taking action to move the needle
Using a systems approach to create real, sustainable change
Moving beyond surveys to embed DEI practices into our workplaces everyday
Real-life examples of iconic brands that are cultivating diverse, equitable & inclusive workplaces
Panelists joining us include:
Fiona Vines, Head of Inclusion & Diversity and workforce transition, BHP
Sunil Setlur, Chief People Officer, Gojek
Jane O'Leary, Research Director, Diversity Council Australia
Cecelia Herbert, Lead Employee Experience Scientist, Qualtrics
Host: Antonio Pangallo, Senior XM Scientist, Qualtrics
Featuring
---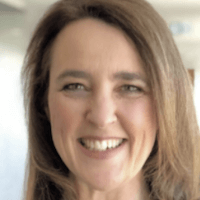 Fiona Vines
Head of Inclusion & Diversity and Workforce Transition, BHP
Fiona is a Human Resources executive with Operational, Talent, Culture and Change Management experience in the financial services and resources sectors. Fiona has deep expertise in developing inclusive workplaces and customer services. She was previously Global Head of Diversity at ANZ Bank and is currently the Global Head of Inclusion & Diversity and Workforce Transition at BHP – a world leading resources company with more than 70,000 employees and contractors, primarily in Australia and the Americas. In addition, Fiona is a member of Victorian Government Ministerial Council on Women's Equality and is a board member of General Surgery (Royal Australasian College of Surgeons).
Sunil Setlur
Chief People Officer, Gojek
Sunil currently leads the People and Culture team for Gojek and is based in Singapore. More recently he led HR for Google's Partnerships business in APAC. Prior to his role in Google, Sunil was a Senior HR business partner with Amazon and based in Bangalore. He led HR for groups spanning multiple functions (tech, product, commercial and finance) and business lines including Amazon.in, Junglee.com, Amazon Instant Video (India) and the Amazon India Payments business.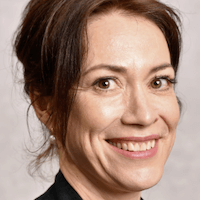 Jane O'Leary
Research Director, Diversity Council Australia
Jane O'Leary provides a range of research, advisory and consulting services to assist Australian employers drive business improvement through successful diversity management. She has a PhD, undertaken through the University of Queensland Business School. Her thesis investigated how Australian managers can most effectively manage workforce diversity. Jane also has a Masters of Education degree, which focussed on the area of women in leadership.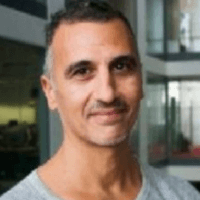 Antonio Pangallo
Ph.D. Senior XM Scientist, Qualtrics
Antonio is a Senior XM Scientist for Qualtrics, supporting clients in designing and scaling employee experience programs. Prior to Qualtrics, Antonio was a Principal Psychologist in the UK and Lecturer at City, University of London. Antonio earned his Ph.D. in Psychology from the University of London studying psychological resilience in palliative care workers. He is a registered psychologist in Australia & UK.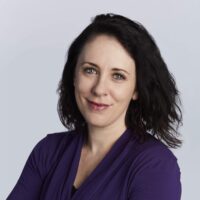 Cecelia Herbert
PsyD, Lead Employee Experience Scientist, Asia Pacific, Qualtrics
Cecelia is leading our Employee Experience Advisory Services in APAC. Cecelia came to Qualtrics from the Employee Engagement team at Google, where she led Diversity, Equity and Inclusion across multiple functions in APAC, then joining a global team that designs and delivers products that build the employee engagement capability of employees, managers, and leaders. A Doctor of Organisational Psychology, Cecelia is an Employee Experience Scientist with 15+ years experience as a business partner, academic, researcher and consultant. Her focus is to create workplaces that work for everyone, by empowering organisations across the globe to measure and take action on employee feedback.
Request a personalised demo today!
More than 18,000 brands and 99 of the top 100 business schools use Qualtrics
---