WEBINAR
Prioritising healthcare in a world of change
---
With healthcare systems under unprecedented levels of stress, there's never been a more important time for healthcare providers and leaders to understand, prioritise, and respond to the needs of patients and employees in hospitals, clinics, and across the healthcare field.
To adapt to this new world, organisations must step forward and help healthcare providers move beyond the norm to deliver effective services that are accessible, intuitive, trustworthy, and which performs at the speed patients and clinicians need.
Join Qualtrics for the first episode in a series of Healthcare sessions to discover how you can:
Better listen to patients, healthcare workers, and clinicians to focus energy and resources for maximum impact
Identify, understand, and act on all the components impacting your patient experience
Measure and glean insights from timely, role and site-based feedback
About this webinar series:
Our Qualtrics healthcare experts and XM Scientists have designed a 4-part series to help healthcare providers and systems deliver the services and experiences the entire sector needs during this period of unprecedented demand.
You will hear how leaders are putting these strategies into practice, and by the end of the series will have mastered:
Featuring
---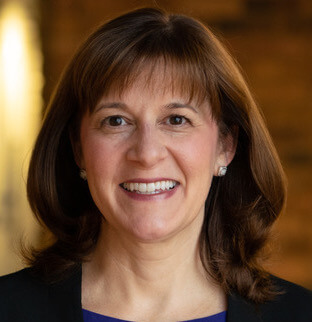 Patty Riskind
Head of Global Healthcare, Qualtrics
Patty is currently Head of Global Healthcare for Qualtrics, an experience management technology company. She also serves as a public board member of the Accreditation Council for Graduate Medical Education (ACGME).
Previously, Patty was Chief Client Experience Officer (CXO) at Press Ganey Associates. As CXO, Patty had P&L responsibility for all business units, product strategy, operations, business development, and client support. Prior to Press Ganey, Patty was Founder & CEO of PatientImpact LLC, the first e-survey SaaS company in the healthcare industry. Press Ganey acquired PatientImpact in 2009.
Before starting PatientImpact, Patty co-founded and was CEO of 3d Health, Inc., an ambulatory strategy consulting firm; was COO of Tiber Group, now part of Navigant Consulting; served as Executive Director of Business Development for Health Forum, a subsidiary of the American Hospital Association; was VP Operations for Dorenfest & Associates, a healthcare IT market research firm acquired by HIMSS Analytics; and VP Product Development for Sachs Group, a health care predictive modeling software firm.
Patty has a Bachelor of Arts degree with honors from Brown University and an MBA from the Kellogg School of Management at Northwestern University.
Request a personalised demo today!
More than 18,000 brands and 99 of the top 100 business schools use Qualtrics
---