On-demand Webinar
Trends shaping the consumer experience in 2023
---
Join us as we dive deep into the comprehensive findings of our 2023 Global Consumer Trends Report — a study of 33,000+ people from around the world.
During this session, experts Dr Cecelia Herbert (Principal XM Catalyst, Qualtrics XM Institute) and Belinda Ochynski (CX Solution Strategist, Qualtrics) will reveal empirical insights into what Asia Pacific consumers will expect in 2023, what businesses need to do to win their loyalty, and provide practical guidance on how to best meet these changing needs.
Using the latest global research, Cecelia & Belinda will:
Discuss the importance of listening to consumers and humanising interactions
Discuss the impact of good and bad CX in 2023
Reveal how organisations in Asia Pacific can adapt to meet changing customer needs
Featuring
---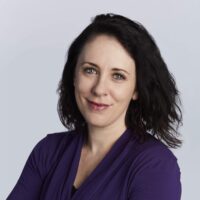 Dr Cecelia Herbert PsyD., XMP
Principal XM Catalyst, Qualtrics XM Institute
Cecelia is a Doctor of Organisational Psychology with over 20 years of experience as a practitioner, academic, and consultant. A former Employee Engagement leader at Google, she joined Qualtrics in 2019 to establish and lead XM Science Advisory Services in the Asia Pacific region, partnering with organisations across the globe to design, mature, and grow their experience management programs. Throughout her career, Cecelia has focused on developing evidence-based solutions that drive systemic organisational transformation and deliver equitable outcomes for everyone. At XM Institute, Cecelia is building a thriving community of Experience Management Professionals, who are empowered and inspired to radically improve human experiences.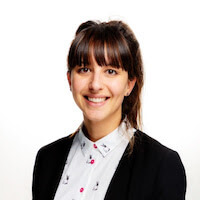 Belinda Ochynski
CX Solution Strategist, Qualtrics
Belinda is a Solution Strategist with over 12 years experience designing and operationalising customer centric programmes and activation strategies. Belinda has helped mobilise global Brands to better understand and act on customer feedback, bring employees closer to the customer and improve the experience being delivered through their products and services. Prior to joining Qualtrics, Belinda consulted as a Customer Experience Advisor for Kantar UK supporting large enterprise organisations from an array of industries across the UK and EMEA such as Travel & Tourism, Automotive, Healthcare and FSI. Prior to Kantar, Belinda spent 6 years working in industry for Optus, Australia's second largest telecommunications provider delivering a range of customer-impacting programs.
On-demand Webinar
Learn how to get your customers from awareness to loyalty with Qualtrics
More than 16,000 brands and 99 of the top 100 business schools use Qualtrics
---