Live Webinar
How to land a job in tech as a recent graduate
---
A job in tech is quite the buzz at the moment. With great compensation, perks, stability and work culture, why wouldn't it be? Australia will need an additional 650,000 tech workers by the end of the decade. But how exactly does one land a job in tech or pivot towards the tech industry?
Hosted by the Qualtrics Early Careers Talent Acquisition Team, you will learn about:
Why you should pursue a career in tech
Misconceptions about landing a job in tech
How to nail your application and interviews
How to continue to develop and grow once you start working in the tech industry
Who this webinar is great for:
Penultimate year students
Recent graduates
Individuals looking to pivot their career into tech
This webinar will be presented by Tao Zhang and Ali Saleem. Tao is passionate about all things tech and has over 3 years of recruiting experience within the tech industry, particularly within the Early Careers space. Ali is a recent graduate who joined the Qualtrics Talent Acquisition team earlier this year. We can't wait to share our tips and tricks with you all on starting and building a successful career in tech.
At the end of the webinar, you will also have an opportunity to ask any questions and further connect with the team.
Featuring
---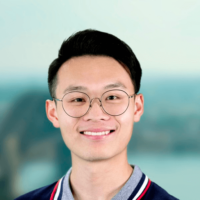 Tao Zhang
Talent Acquisition Partner, APJ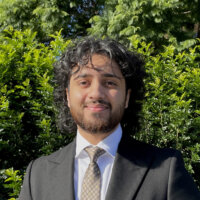 Ali Saleem
Recruiting Specialist, APJ
More than 18,000 brands and 99 of the top 100 business schools use Qualtrics
---