PEOPLEMATTERS X QUALTRICS WEBINAR
Evolving employee expectations & leadership capabilities for a new era of work
---
The relationship between employers and employees has continued to shift over the last few years. Knowing how employees are feeling and thinking is critical for navigating the challenging market in 2023, where effective leadership will also be paramount. Enabling leaders with more frequent data-driven insights across the holistic employee experience must be a priority. A changing world of work also requires different leadership styles & capabilities - in this context, organisations will need to revisit their leadership capability frameworks, and invest in growth & development of leaders at all levels.
In this session, join Dr Crissa Sumner, Head of Employee Solution Strategy in ANZ, who will share insight from Qualtrics' 2023 EX trends research, with a focus on practical hints & tips that organisations can leverage to drive manager & leader effectiveness in the new era of work.
Tune in to learn:
What the 2023 Employee Experience Trends are that every HR leaders in Australia and New Zealand need to know
How to address the growing experience gap between leaders & the broader workforce
How to enable leaders & managers to make informed & inclusive decisions, and minimise risk of burnout or disengagement during tough times
The leadership capabilities that are most critical in the new era of work
How Qualtrics' EX25 Methodology connects engagement & manager effectiveness
How to create a manager effectiveness index as part of your employee listening program
Live demonstration: Discover a purpose-built workspace for managers, people analytics and senior leaders to understand team sentiment, and intervene in the moments that matter to increase productivity and reduce unwanted attrition.
Featuring
---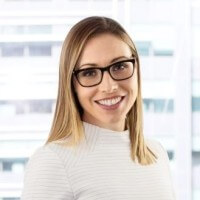 Dr. Crissa Sumner
Head of Employee Experience Solution Strategy - Australia & New Zealand, Qualtrics
Dr Crissa Sumner is an Organisational Psychologist (PhD) with over 17 years experience partnering with organisations to support them with maximising engagement and performance with data-driven talent management & organisational development solutions. In her role with Qualtrics, Crissa is responsible for leading Employee Experience (EX) Solution Strategy for Qualtrics across Australia & New Zealand (ANZ).
Prior to joining Qualtrics, Crissa had a highly successful career working with a number of professional services firms, including holding various corporate, technical / product leadership and senior operational roles; managing P&Ls; and leading geographically dispersed teams of consultants to deliver talent solutions across a large & diverse portfolio of clients.
Crissa is also recognised as a thought leader and experienced presenter, educator and researcher in the talent space. She presented her research in the area of leadership and employee attitudes at national and international conferences, and published them in peer reviewed journals.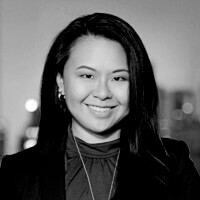 Liching Yew
Principal Solutions Engineer Employee Experience, Qualtrics
Liching Yew is a Principal Solutions Engineer at Qualtrics, with over 6 years of experience at the company. Throughout her career, she has worked with a diverse range of organisations in both the private and public sector, successfully building small to large-scale employee listening solutions providing leaders with insights to make data driven decisions. With a passion for innovation and a dedication to improving the employee experience, Liching's background in implementation has equipped her with the expertise to provide customers with the best possible outcomes.
PEOPLEMATTERS X QUALTRICS WEBINAR
Support your leaders to drive manager effectiveness, increase productivity & reduce unwanted attrition with Qualtrics
More than 16,000 brands and 99 of the top 100 business schools use Qualtrics
---