PEOPLEMATTERS X QUALTRICS WEBINAR
Drive manager effectiveness to shape a high performing team in Southeast Asia & India
---
Throughout the employee journey; from onboarding to exit - there are a myriad of experiences that impact outcomes such as engagement, productivity, well-being and retention. Your managers play a pivotal role in the employee experience and influence almost every key driver of employee engagement. In an ever-evolving world of work where employees are expected to do more with less, how can HR empower managers to proactively intervene with data-driven decisions in the moments that matter?
In this session, Lauren Huntington, Head of Solution Strategy, Asia, will share practical tools, local research and frameworks that organisations in the region can leverage to empower managers to close experience gaps by acting on employee experience insights at scale. Lauren will also deep dive into how to support your leadership teams in striving to deliver higher levels of team engagement and better relationships between an employee and manager.
Tune in to learn:
What the 2023 Employee Experience Trends are that every HR leaders in Southeast Asia & India need to know
How to scale EX impact and drive results by empowering your managers and employees
Ways to future-proof your EX program to efficiently get the insights that matter most when measuring the full employee experience
Live demonstration: Discover a purpose-built workspace for managers, people analytics and senior leaders to understand team sentiment, and intervene in the moments that matter to increase productivity and reduce unwanted attrition.
Featuring
---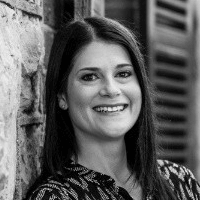 Lauren Huntington
Head of Solution Strategy Asia Qualtrics
Lauren is a highly experienced organisational psychologist with 13+ years of experience in working with C-suite and senior management across industries to enable their human capital strategies. She has previously worked at SHL (including during its ownership by CEB and Gartner) as well as Deloitte Human Capital Consulting, prior to this she worked in internal specialist and leadership HR roles. Lauren has an intentional focus on emerging economies; she started her career in Africa, has been living in Asia for the last 4+ years and is currently based in Singapore - having delivered on site to clients in sixteen countries and remotely to many more. Lauren has deep expertise in the intersection between human capital and technology; with speciality in employee experience, talent management, organisational design and change management during digital transformation. Lauren holds two Masters degrees cum laude, her first was in Organisational Psychology and her second was in Innovation Studies through a leading business school.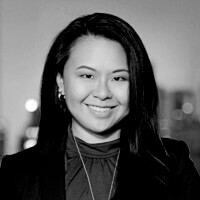 Liching Yew
Principal Solutions Engineer Employee Experience, Qualtrics
Liching Yew is a Principal Solutions Engineer at Qualtrics, with over 6 years of experience at the company. Throughout her career, she has worked with a diverse range of organisations in both the private and public sector, successfully building small to large-scale employee listening solutions providing leaders with insights to make data driven decisions. With a passion for innovation and a dedication to improving the employee experience, Liching's background in implementation has equipped her with the expertise to provide customers with the best possible outcomes.
PEOPLEMATTERS X QUALTRICS WEBINAR
Support your leaders to drive manager effectiveness, increase productivity & reduce unwanted attrition with Qualtrics
More than 16,000 brands and 99 of the top 100 business schools use Qualtrics
---