WEBINAR
Finding your opportunity in the evolving financial services landscape | Work Different
---
In managing their response to COVID-19, financial service companies are having to make some tough decisions to ensure their continued growth in the sector.
Having successfully supported customers through the first stage of the pandemic - such as by offering mortgage holidays and payment deferrals - the industry now faces a bigger challenge in preparing for what comes next. Things that were only on the horizon at the beginning of the year, and in some cases beyond, have become mission critical - from integrating customer care and digital programs through to accelerating feedback and development cycles. If businesses in the sector are going to survive and thrive in this new reality, they will need to be defensive in the short-term, and increasingly aggressive in the long-term.
Join Qualtrics and leading financial service organisations in this panel discussion into how companies will need to rethink and reinvent to ensure the new normal becomes the new better. We'll explore:
Key priorities as businesses continue to respond changes caused by the pandemic
How to reposition experiences, services, and offerings to align to the changing customer behaviour
Tips for continuously improving the experiences delivered to employees and customers
Real-life examples of how major financial service companies are moving forward at a time of significant change
Other events in this series:
Featuring
---
Harish Agarwal
Head of CX Solutions Strategy, SEA
Harish heads the Customer Experience solution strategy for SEA at Qualtrics. He is a Marketing & CX leader with a pan-Asian experience, having lived and worked in India, Hong Kong, Indonesia and Singapore. He joined Qualtrics from Prudential Singapore, where he was the Head of CX & Segments - leading the customer experience, segments and the UX/UI teams. He was an integral part of the digital and CX transformation at Prudential Singapore. Prior to heading the CX team, he led Marketing for Prudential Singapore. Harish has produced several award-winning campaigns across the SEA region. Harish has worked on the agency side as well, having started his career in brand consulting.
Having been a practitioner himself, Harish consults our clients on experience management and how organisations can get the maximum value out of their CX programs.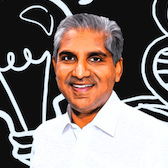 Aalishaan Zaidi
Global Head, Digital Banking, Standard Chartered Bank
Aalishaan is the Global Head, Client Experience, Channels and Digital Banking for Standard Chartered Bank's Retail Banking division.
Based in Singapore, Mr Zaidi is responsible for driving superior client experiences across all channels, including end-to-end client journeys, digital and innovation
Aalishaan has been with Standard Chartered Bank for over 25 years and worked in the corporate and institutional, retail and investment banking divisions of Standard Chartered since joining the bank in 1994 as a management trainee in Pakistan.
He has held a number of senior roles across Asia, Africa and the Middle East including Chief Operating Officer Retail Banking, Group Head Branch Banking and Head of Consumer Banking, Pakistan.
Aalishaan is married and has 3 children. Outside of work, he is an avid painter and a committed student of Architecture.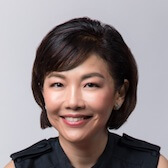 Pearlyn Phau
Managing Director & Group Head of Consumer Banking Products & Ecosystems, DBS Bank Limited
Pearlyn Phau is the Group Head of Consumer Banking Products, Marketing and Ecosystems. With over 20 years of banking experience, she will be responsible for investing and innovating the comprehensive suite of consumer products and will helm and build robust consumer ecosystem partnerships across industry sectors and markets to accelerate growth. She joined DBS in 2003, and has held leadership positions in Wealth Management, digital channels and was also the Country Head for Consumer Banking, Wealth Management in Hong Kong. Prior to DBS, Pearlyn held senior positions at Citibank. She holds a Bachelor of Economics and Statistics degree (Hons) from the National University of Singapore and is a Chartered Financial Analyst.
Request a personalised demo today!
More than 18,000 brands and 99 of the top 100 business schools use Qualtrics
---