ON-DEMAND WEBINAR // EXCLUSIVE INSIGHTS TO RETAIN, ENGAGE & ATTRACT TALENT
Five Employee Experience Trends every HR Leader needs to know across Asia Pacific and Japan in 2023
---
We asked nearly 11,000 employees around Asia Pacific & Japan (APJ) about their experiences & expectations at work to help pinpoint where HR leaders can focus their investments to retain, attract & engage talent in a year where employees restructure their relationship with work amidst uncertainty and disruption.
During this session, our Employee Experience experts will deep dive into the top 5 trends across Asia Pacific & Japan that every HR leader needs to know to drive engagement, intent to stay, wellbeing & productivity. In addition, our experts will provide recommendations on practical actions to consider for 2023 planning, to ensure that your programs are hyper-focused and effective in enabling, engaging & retaining your people.
Be sure to also stay tuned for our live bonus content, where Jason Matthews, our Head of Solutions Engineering in APJ, will take us through how our EX25 helps key stakeholders find insights similar to those found in the EX Trends report for your specific organisation. Furthermore, how we can enable your frontline leaders to empower your team members to have an active role in organisational change.
In this session you'll learn…
Exclusive insights into the top 5 trends that your employees want you to know across Asia Pacific & Japan
Where to focus your Employee Experience investments by identifying the areas that are impacting productivity, engagement, intent to stay & wellbeing
Practical next steps from our Employee Experience experts on how to action the trends for your upcoming 2023 programs
Bonus Content: Stay 25 minutes longer, to hear from our Head of Solutions Engineering in APJ, who will demonstrate how you can easily identify similar insights from our EX trends report with EX25, and ways for you to action the insights in your organisation for 2023.
[Download the Global & Asia Pacific and Japan 2023 Employee Experience Trends Report here]
Featuring
---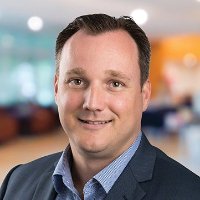 Steve Bennetts
Head of Employee Experience, Solutions & Strategy APJ, Qualtrics
Steve is the Head of EX Strategy and Solutions for Qualtrics in APJ, leading a team of specialists in guiding organisations to optimise the Employee Experience at every point in the employee lifecycle. He is one of the region's most experienced Employee Experience specialists having played a crucial role in launching and developing the XM category in APJ. Steve specialises in EX and human-centred technologies.
As businesses and governments rethink the ways they work for a post-pandemic world, Steve brings 20 years' of experience as a qualified business psychologist helping organisations design and improve their employee experiences.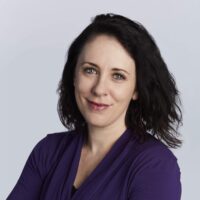 Cecelia Herbert PH.D., XMP
Principal XM Catalyst, Qualtrics XM Institute
Cecelia is a Doctor of Organisational Psychology with over 20 years of experience as a practitioner, academic, and consultant. She partners with organisations across the globe to design, mature, and grow their XM Programs and is building a thriving community of XM professionals through the XM Institute. Prior to Qualtrics, Cecelia was a leader in the Employee Engagement organisation at Google.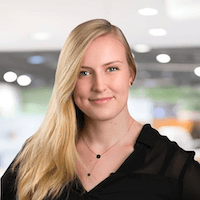 Georgie McIntyre
XM Scientist, Employee Experience APJ Qualtrics
Georgie is an Experience Management Scientist and registered Psychologist with over 10 years experience in the field as a practitioner and consultant. She partners with customers within APJ to design and enhance their employee listening programs. With the ultimate goal of using data driven insights to enhance the experience of their people at work.
As the world of work is changing dramatically, so is the guidance that organisations need to continue to thrive. Georgie takes a evidence-based approach coupled with technology and real world experience to create change in the world of work.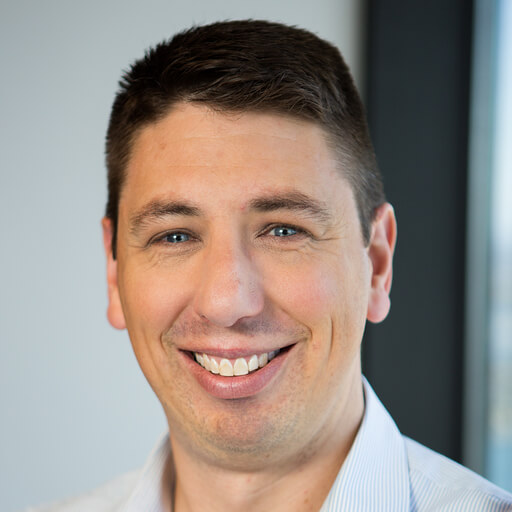 Jason Matthews
Head of Solution Engineering APJ, Qualtrics
Jason is the Head of Solution Engineering for Qualtrics in APJ, leading a team of specialists in all aspects of the XM Suite in every major office across APJ.
With over 7 years experience at Qualtrics helping organisations see how the Qualtrics solution can help them achieve their Experience vision.
Combine with nearly 20 years helping organisations achieve their HR & Talent plans through their use of technology, Jason brings an understanding of how best practice, change management, innovation and technology can help organisations achieve their short and long term Employee Experience goals.
ON-DEMAND WEBINAR // EXCLUSIVE INSIGHTS TO RETAIN, ENGAGE & ATTRACT TALENT
Learn how to get your customers from awareness to loyalty with Qualtrics
More than 16,000 brands and 99 of the top 100 business schools use Qualtrics
---