LIVE WEBINAR
Designing & Improving Employee Experience Using Data-Driven Insights
---

To maximise the success of the experience transformations underway in every workplace right now, it's critical HR and people leaders align their programs with business priorities. This will help demonstrate the full impact of the work undertaken to ensure HR maintains its critical position at the leadership table.
After all, organisations which focus on employee experience exhibit up to 4x more profit per employee have a turnover rate 40% lower than the average company, and return customer loyalty rates of 200%+ compared to those who don't.
To help you build a world-class employee experience program that helps increase employee engagement, wellbeing, and inclusion - to name a few benefits, join us to:
Identify key elements that are necessary for EX success and how your organisation can utilise the right tools & resources to adapt to the impacts of COVID
Discover best practice based on proven examples of how other organisations are designing and improving their EX program as they look to the new normal
Develop a blueprint for making progress towards your EX goals and linking them to business outcomes
Register now to secure your spot.
Featuring
---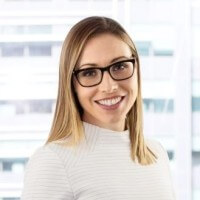 Dr Crissa Sumner
Head of Employee Experience Solution Strategy - Australia & New Zealand, Qualtrics
Dr Crissa Sumner is an Organisational Psychologist (PhD) with over 17 years experience partnering with organisations to support them with maximising engagement and performance with data-driven talent management & organisational development solutions. In her role with Qualtrics, Crissa is responsible for leading Employee Experience (EX) Solution Strategy for Qualtrics across Australia & New Zealand (ANZ). Prior to joining Qualtrics, Crissa had a highly successful career working with a number of professional services firms, including holding various corporate, technical / product leadership and senior operational roles; managing P&Ls; and leading geographically dispersed teams of consultants to deliver talent solutions across a large & diverse portfolio of clients.
Crissa is also recognised as a thought leader and experienced presenter, educator and researcher in the talent space. She presented her research in the area of leadership and employee attitudes at national and international conferences, and published them in peer reviewed journals.
Request a personalised demo today!
More than 18,000 brands and 99 of the top 100 business schools use Qualtrics
---