Listening in Disruption: Episode 2 | Live Webinar
Five ways to modernise employee experience management
---
The relationship between employers and employees has continued to shift over the last few years making it critical for organisations to know how employees are feeling and thinking when navigating the challenging market in 2023.
So what practices are happening in organisations that transition from traditional employee listening, towards modern Employee Experience Management that drives enterprise-wide transformation?
Join our Employee Experience experts who will share new innovations and practical tips on how to rip up the traditional playbook of employee listening, and instead, deliver a program that holistically captures the entire employee journey through continuous listening and actionable intelligence.
Join this session to learn...
The 5 practice innovations happening in EX Management across the globe
How your organisation can make listening more human with modern EXM practices that capture the moments that matter
Ways your business can propagate insights by shifting from repetitive, static reporting to continuous listening and actionable intelligence that drive strategic decisions
Where to start, when establishing employee experience metrics that go beyond engagement
Navigating how your organisation can rapidly adapt your processes and workflows to close the loop on employee feedback

Watch the first episode of Listening in Disruption: Empower your managers in an ever-evolving world of work!

Watch Now
Featuring
---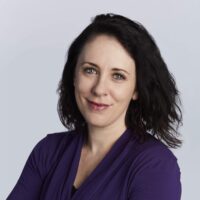 Dr Cecelia Herbert PsyD., XMP
Principal Catalyst, Qualtrics XM Institute
Cecelia is a Doctor of Organisational Psychology and Principal Catalyst at Qualtrics XM Institute, where she is focused on building a thriving global community of XM professionals, who are empowered and inspired to radically improve human experiences. After 20 years as a practitioner, academic, and consultant, she joined Qualtrics in 2019 to establish and lead XM Scientist Advisory Services in Asia Pacific, where she partnered with organisations across the globe to design, mature, and grow their XM Programs. Prior to Qualtrics, Cecelia was a leader in the Employee Engagement organisation at Google. For more than a decade, her work has centred on developing evidence-based solutions that drive systemic change in Diversity, Equity & Inclusion.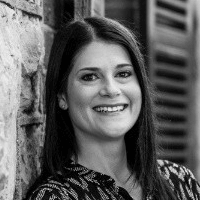 Lauren Huntington
Head of Solution Strategy Asia Qualtrics
Lauren is a highly experienced organisational psychologist with 13+ years of experience in working with C-suite and senior management across industries to enable their human capital strategies. She has previously worked at SHL (including during its ownership by CEB and Gartner) as well as Deloitte Human Capital Consulting, prior to this she worked in internal specialist and leadership HR roles. Lauren has an intentional focus on emerging economies; she started her career in Africa, has been living in Asia for the last 4+ years and is currently based in Singapore - having delivered on site to clients in sixteen countries and remotely to many more. Lauren has deep expertise in the intersection between human capital and technology; with speciality in employee experience, talent management, organisational design and change management during digital transformation. Lauren holds two Masters degrees cum laude, her first was in Organisational Psychology and her second was in Innovation Studies through a leading business school.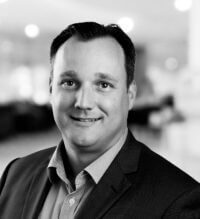 Steve Bennetts
Head of Growth & Strategy, Employee Experience APJ, Qualtrics
Steve is the Head of Growth & Strategy Employee Experience for Qualtrics in APJ, leading a team of specialists in guiding organisations to optimise the Employee Experience at every point in the employee lifecycle. He is one of the region's most experienced Employee Experience specialists having played a crucial role in launching and developing the XM category in APJ. Steve specialises in EX and human-centred technologies.
As businesses and governments rethink the ways they work for a post-pandemic world, Steve brings 20 years' of experience as a qualified business psychologist helping organisations design and improve their employee experiences.
Listening in Disruption: Episode 2 | Live Webinar
Support your leaders to drive manager effectiveness, increase productivity & reduce unwanted attrition with Qualtrics
More than 18,000 brands and 99 of the top 100 business schools use Qualtrics
---