WATCH VIDEO
Managing a global brand in the digital age (featuring. Dole)
---

In times of looming uncertainties, consumers are being more critical than ever in reevaluating their spend, which means higher tendency of brand switching and higher expectations of brands that alter their perception of value.
For global brands, these challenges are further amplified as the abundance of digital channels mean that it is no longer possible for brands to follow different brand strategies in different countries.
They need to seek to drive consistent brand messaging globally, having to take into account the linguistic, cultural and personal differences of their customers around the world.
In this digital event, Ashvin Subramanyam, Head of Marketing Operations from Dole will share on how to put in place brand experience management systems that scales globally. Giving them timely, relevant local insights that matter to help drive consistent brand messaging.
What you'll learn from this session:
How to meet changing global customer with an agile mindset
Practical tips on balancing brand consistency with local insights
How to get integrated insights with single platform in a timely manner
Featuring
---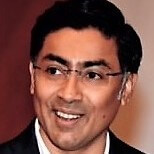 Ashvin Subramanyam
Head of Marketing Operations, Asia Pacific, Dole Asia Holdings Pte. Ltd.
Ashvin has 28 years of experience in food CPG marketing & general management roles with exposure to markets across Asia-Pacific, the Americas & Europe. His experience covers country, region & global roles and key companies that he had worked for are Britannia, Danone, Kraft, Mondelez & Dole. He's passionate about leading diverse teams, driving transformational change, proving the unproven, building people/careers & positively impacting society.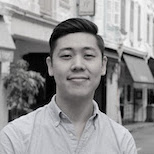 Ken Choi
Brand Experience Solutions Strategy, Asia Pacific & Japan, Qualtrics
Ken has over 18 years of experience in brand strategy & research. Previously a director at an insights consultancy, he's passionate about unbundling complex issues and communicating clear growth strategies to drive business impact. He has experience working on large scale, global research programmes and has conducted brand research in over 45 countries and every continent. As a Solutions Strategist for the Asia-Pacific & Japan region, he is focused on designing best in class tech & service solutions to help brands develop and maintain a consistent and engaging experience with their customers and the broader market.
WATCH VIDEO
Learn how to get your customers from awareness to loyalty with Qualtrics
More than 16,000 brands and 99 of the top 100 business schools use Qualtrics
---